If you manage your business through LinkedIn Premium then this article is for you. Here we want to share our method so that it can serve as a marketing tool for any type of business.
LinkedIn has four versions; one to look for a job, another to recruit it, for sales professionals and for the promotion and growth of the business. Today we are talking about the LinkedIn Business Premium version, that is, the payment method.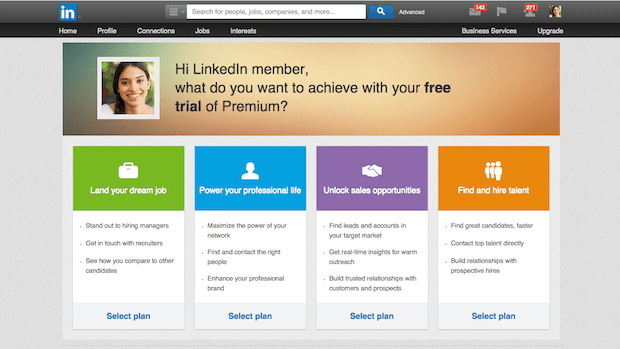 Although it may seem high monthly price, which is around € 45, are really incredible the benefits it generates in companies, in some cases contributing up to 5% growth in sales closing, providing 35% more opportunities to connect with decision-makers and 34% more opportunities to find customers.
Also Read: 10 steps to building a Twitter following
LinkedIn Premium Features
Contact 15 people a month through InMail even if you are not connected with that person
Know who has seen our profile in the last 90 days, so we can take advantage of this information to know who is interested in our company.
You get more visibility, as it shows you more possible contacts, which will help you reach your target audience
You can access LinkedIn Learning, a resource centre in LinkedIn to learn more about topics of your interest
You get higher results in searches
You get a high impact profile; Take advantage of this window open to potential clients to propose a strategy to write a direct, concise and clear welcome message of what you can offer, as well as having a well-made and meaningful photograph for your profile.
You can visit those contacts that are related to the sector in which your company works and they will receive a notice that we have entered their profile. Thus, it is likely that seeing that it is a company in the same sector, also begin to follow us and create a network of connections and synergies very useful for us and for them.
The contents must be well thought out and focused, to extract the most interesting part and announce them in advance for what reason it will be interesting to read that text. It is advisable to have a publishing strategy and take into account the quality of the content, which is not limited to explaining the product or service you are selling.