Tests have turned out to be the backbone of recruitment programs. More and more recruiters are investing in the productive and professional ways of conducting their hiring drive. They use these tests to ensure that the right and effective candidates get selected in the organization. Both small and big companies use these tests to assess and evaluate the capabilities and intelligence of the candidates.
Among different kinds of tests, one test that is genuinely spot-on is a Psychometric test for recruitment. A psychometric test is proving its steel. The test has been used by businesses to examine the overall personality and calibre of candidates. These tests are exclusively designed to consider the candidates in the most productive manner.
By the way, are you planning of implementing a psychometric assessment test in your organization? Well, maybe you are tensed about investing time and energy in something like this that you have never really used before right. It is also okay if you are not convinced about the effectiveness and efficiency of this test.
You know what not every type of psychometric solution is complex. Many of these are user-friendly, and at the same time still managing exactness, accuracy and scientific validity.
There are spectacular ways that psychometrics can actually have an excellent return on investment, and hopefully make your decision to use this test somewhat easier! Have a look at its pros, and you could be surprised for sure.
An excellent return on investment demands identifying the issue
First and foremost, you have to ask yourself why you are considering using a psychometric assessment test. You are likely planning to enhance or solve a problem. Whether it be an unsuccessful selection process, shallow management, sales drops, high turnover. Even that of customer complaints, to only state a few, it is authoritative that you discover and define these issues. To decide whether or not it shall be an excellent return on investment.
What would be next?
So, since you have identified the issues or problems; you need to know what exactly "attaining the objective" is. It might take various types of shapes and forms. For example, condensed turnover rates by thirty per cent savings in recruitment costs, or even that of sales targets enhanced by X amount, are some calculable evidence that your choice has turned out to be a high return on investment.
The formula for calculating the ROI you have (Gain from the investment – Cost of investment/price of investment), you might also decide to see success in other manners. Such as better communication inside your working teams, enhanced energy levels, interaction, customer satisfaction, or even better employee engagement can.
So how precisely does a psychometric test help you in improving these aspects of your organization and cut the gap between where you are to where you wish to be?
Also Read: Six Ways to Help Employees Perform Under Pressure
Noticing the correct candidates can fetch you long term perks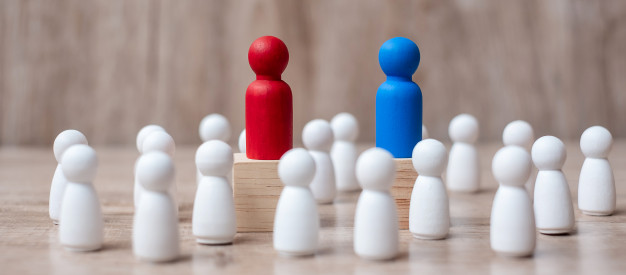 You are all aware that recruiting the wrong or shallow person can be pricy. It is time and money spent on their boarding and development.
Well, don't forget about your present-day employees, who might be picking up the limp for the ones who cannot accurately do their jobs, or who are, liberate, having a pile or pack of work for somebody else to handle.
The point is an excellent psychometric assessment test is an excellent return on investment because it does reach beyond experience and interview procedure. It informs you how individuals personality is, in case they have the right plan for the competencies and responsibilities asked of them in a given designation, and most significantly, their long-term calibre.
In simple words, investing in a psychometric test can save a lot of money both in the present time and also down the lane.
You get to understand the developmental needs in advance
As a great manager or human resource specialist, you might wish to bring out the finest in your employees. It can merely mean investing time and money in a developmental strategy or plan, training and business mentoring. But how do you know what kind of coaching they require even when you have not seen them in action?
It is clear that you can obtain a specific amount of information from their experiences or lack of but implementing a psychometric assessment test is irrefutable. Because it gives you more insight into particular kinds of tendencies that are much less natural, and what types of training could be more suitable for their requirement.
This earlier detection might be a high return on investment because once again, you have instruments and tools available to understand what kind of personality you are working with at the beginning, instead of discovering out later and having to make the essential adjustments. Indeed, that would be wastage of time, efforts and energies.
You know with the correct psychometric assessment tools; you can even compare the results of a candidate to an ideal profile and conveniently see where they would need development compared to this benchmark. As an outcome of this, you can put your money where it is most effective and useful!
Check the fit between applicants and their heads or managers
Of course, staff members may leave your business on their terms. Not because they are not suited for the designation. But because of weak or unhealthy relationships or association with their managers or heads.
And since so much of confliction or miscommunication might stem from differences of personalities. Investing in a professional psychometric assessment might assist you in anticipating particular risks. And incompatibilities that could arise, as well as help you get the proper managers with the right employees.
Conclusion
So, the point is you can easily make the most psychometric test right from the recruitment to the overall levels of your organization.