Live streaming has been buzzing in the world of digital marketing. It gives a variety of benefits to digital marketers along with additional revenue opportunities. Live streaming has been on the enormous rise nowadays. It has been helping brands and businesses to grow in no time while marking their presence on social media.
Millions of marketers around the globe are opting for social media live streaming services. In the current scenario, products are designed targeting the gen z generation which can be reached easily through social media.
Live streaming on social media allows connecting with millions of people despite any physical limitations. Live videos on social media allow the audience to participate in the live stream where they can share there views and opinions with other fellow members while writing comments.
In this digital era of Live streaming, there are ample of social media sites that provide live streaming services to its users. Selecting the right live streaming platform to magnify your business's digital footprint can be an overwhelming experience.
With the advent of live streaming services on social media, countless apps and websites came into existence. Social media sites like Facebook, Twitter, and Instagram have allowed marketers to reach their target audiences in real-time with different live streaming features, all marking their impact in the digital marketing industry. But which social media platform is best for your event live streaming? Let's find out.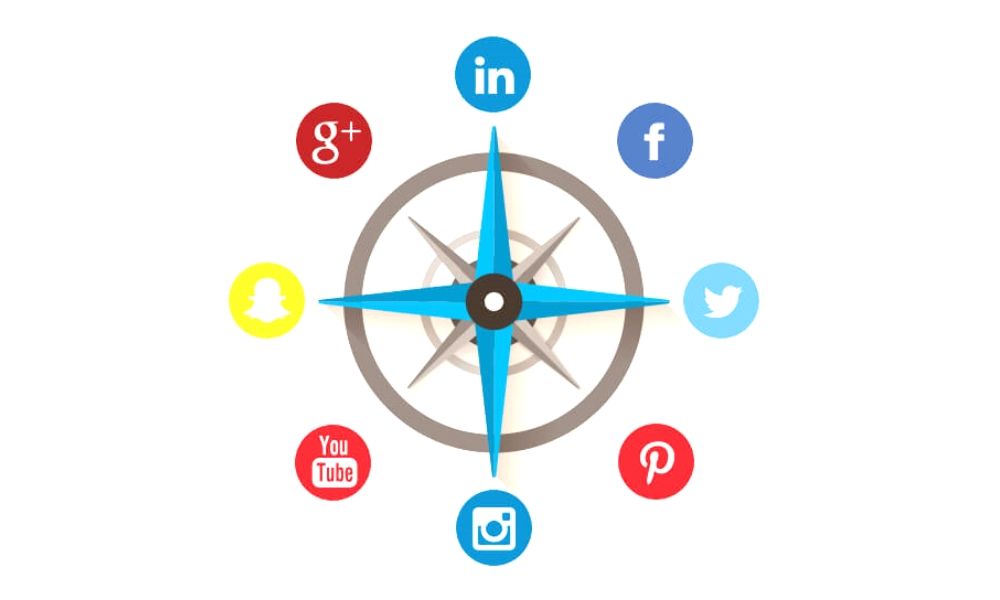 1. Facebook Live –
Facebook is the most loved social media platform and is used by billions of active users every day, around the globe. Facebook is the most used social media app in mobile live streaming services as the public is aware of it for a very long time.
Companies are opting for Facebook live streaming services to expand their businesses. Facebook Live offers an opportunity for millions of users to connect online through live streams and share their views and opinions.
Also Read: 4 Digital Advertising and marketing Tips for Your Enterprise
Broadcasting events on Facebook Live is a great way to attract a large audience base and engage audiences while having interactive sessions like polls, quizzes & contests. By the onset of 2017, Facebook Live has significantly marked its presence surpassing all the other social media networks. Currently Facebook Live is the number one mobile streaming platform with the maximum number of audience engagement.
2. Periscope Live –
Periscope allows you to stream your event live with vivid uniqueness. and Twitter and Periscope work hand in hand to engage a newer audience base. It has been considered as a secondary app for broadcasting, as periscope completely works on twitter ecosystem. It has made easy for users to search for videos while using hashtags.
Live videos on Facebook are reached to a new audience by advertising the event before the date whereas Periscope enables an event to the audience itself if you have run a campaign on Twitter informing your audience you will be going live.
The frequency of posts is much higher on twitter when compared to Facebook. If you are discussing a topic on social media with the most used hashtags, periscope offers a chance to engage them more actively. Periscope live streaming solutions offer 60 degree live streams with the superior sound quality which are the essential requirement of some events. Periscope leads the race when we talk about technical innovations or events.
3. YouTube Live
YouTube is the most popular site for sharing videos and has an edge over competitors as it is a well-known name to all when we talk about watching or uploading videos.
YouTube live streaming services came into play much earlier when other social media apps were struggling to mark its presence. YouTube live streaming services are used by users through desktops. It offers an array of options to choose from which is not available on any other social media platform.
Also Read: Best Customer Feedback Softwares For Reducing Churn Rate
To avail the service of YouTube live streaming, you need to create a channel for self and gain at least 100 subscribers to stream videos live on YouTube mobile app. Attracting target customers through YouTube is easy as it is a well-known app and used by millions of users around the world.
Smartphones are embedded with YouTube as a default app which makes it possible to get maximum clicks. YouTube Live streaming works similar to Facebook Live all you need to do is log into your account & select streaming destination & go live to engage audiences around the globe.
4. Instagram Live
Instagram is running as a trending social media app used by gen-next. Recently introduced features in Instagram have made it hit the charts of most used social media apps. It has grabbed the attention of gen z to a greater extent and is found on every smartphone nowadays.
The live feature of Instagram is used by millions of people every day. Instagram live streaming service providers businesses to connect with their followers by going live. It helps in creating a sense of urgency as the video disappears after a certain duration.
Instagram live streams are used by brands or businesses to increase there presence amongst followers or to launch a new product. Instagram live also allows you to have interactive sessions with your audience without any geographical boundaries. If marketers are well aware of their target audience and if Instagram is the right platform, Short chats, quizzes, polls, question & answers work best with Instagram live and help in connecting a with a wide range of audiences.
Conclusion –
Live streaming on social media has helped various brands to reach their target audiences while giving exposure to there brand. Marketers should be well aware of their target audience and the right platform to stream live as it will help in engaging a larger audience base. Selecting the right social media platform to stream the event live, entirely depends on your event type, business needs and goals you want to achieve.
Facebook, Periscope, YouTube, and Instagram have made it quite easy to webcast your event Live and reach millions around the globe while delivering an effective marketing message and enticing fun in the whole process.