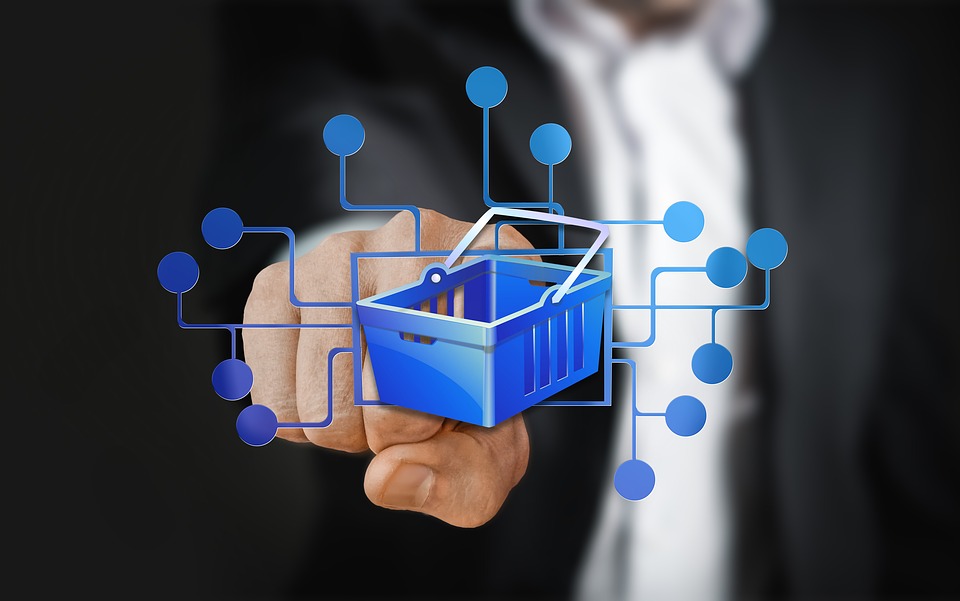 The e-commerce industry is one of the most valuable industries in the world. As reported by Grand View Research, this industry is worth over $9 trillion dollars globally.
With time, this value will only grow. SkyQuest Technology Consulting Pvt. Ltd. reports that in the next four to five years, the global e-commerce industry will be worth over $50 trillion.
Needless to say, if you're eager to get into this business, now is the time, and the best way to start is by developing the ideal e-commerce website.
E-commerce websites have come a long way since the early days of the internet. With so many options available, it can be difficult to know where to start when developing a new e-commerce website.
In this article, we will provide you with six things you must consider when developing a new e-commerce website in 2023.
1. Work with Professional Full-Stack Web Developers
One of the most important things to consider when developing a new e-commerce website is working with professional full-stack web developers. These are individuals who are experts in the development of websites and have a deep understanding of both front-end and back-end development.
Apart from HTML, CSS, and JavaScript, these developers are skilled in PHP, Ruby, Python, MySQL, and other functional languages.
When looking for full-stack web developers, it's important to find someone who has experience in e-commerce development. They should be able to provide you with examples of e-commerce websites they have built in the past and be able to explain how they approached the project.
These developers must also be skilled in web application development. That's because web applications are vital when you're setting up an e-commerce platform. A lot of the purchases and inventory updates will be made through these web apps, which is why they must be well-built.
As reported by WebFX, expect to pay between $12,000 and $150,000 for your e-commerce website. The more feature-heavy the project is, the higher the costs will get.
2. Optimize for Mobile
With the majority of internet traffic now coming from mobile devices, your e-commerce website must be optimized for mobile. This means that the website should be designed to work well on a wide range of devices, including smartphones and tablets.
To optimize your e-commerce website for mobile, you should work with your web developers to create a responsive design that automatically adjusts to the size of the device being used.
Additionally, you should ensure that the website loads quickly and that the checkout process is easy to use on a mobile device.
3. Implement Secure Payment Options
When developing an e-commerce website, you must implement secure payment options. This includes using a payment gateway that is PCI compliant, as well as using SSL encryption to protect sensitive customer information.
It's also important to offer a variety of payment options, including credit cards, PayPal, and other digital wallets. This will make it easier for customers to make a purchase, and it will also increase the chances of a successful transaction.
4. Develop a Strong Marketing Strategy
Developing a strong marketing strategy is essential when launching a new e-commerce website. This includes creating a strong brand, developing a content marketing plan, and using social media and email marketing to reach potential customers.
Additionally, it's important to use SEO techniques to improve your website's visibility in search engines. This includes using keywords throughout your website and developing backlinks to your website.
5. Use Data Analytics
Data analytics is an essential tool for e-commerce websites. This includes tracking customer behavior, analyzing website traffic, and monitoring sales. With this information, you can make data-driven decisions about how to improve your website and increase sales.
6. Prioritize User Experience
Finally, when developing a new e-commerce website, it's essential to prioritize user experience. This includes creating a user-friendly website that is easy to navigate, making it easy for customers to find the products they are looking for, and providing clear and accurate product information.
Additionally, you should make sure that the checkout process is simple and easy to use and that customer service is readily available.
Conclusion:
In conclusion, developing a new e-commerce website in 2023 requires careful consideration and planning.
By working with professional full-stack web developers, optimizing for mobile, implementing secure payment options, developing a strong marketing strategy, using data analytics, and prioritizing user experience, you can create a website that will be successful in the competitive world of e-commerce.
Remember that the key to success is to focus on the needs of your customers and to constantly strive to improve your website.