What is Data Mining
Data mining is a process used to extract information from a data set and transform it into an understandable structure for further use. It refers to the process that attempts to discover patterns in large volumes of data. It uses various methods like artificial intelligence, machine learning, statistics, and database systems.
Data mining is a sub-field of computer science and statistics with an overall goal to extract information. It is referred to as the analysis step in "knowledge discovery in databases" or KDD.
After the raw data analysis stage, it involves various concepts like database management, data processing, data modelling, and inference considerations, interest metrics, Theory of computational complexity, post-processing of discovered structures, data visualization, and online update.
Data Mining is usually generalized to talk about: collection, extraction, storage, analysis, and statistics. However, it has also been generalized to any computer support system. Thus including artificial intelligence, machine learning, and business intelligence.
Data Mining Objectives
The task of data mining is the automatic or semi-automatic analysis of large amounts of data. This serves to extract exciting patterns hitherto unknown. We talk about the groups of data records (cluster analysis), unusual records (anomaly detection), and dependencies (association rules mining).
This generally involves the use of database techniques such as spatial indexes. Thus, these patterns can be seen as a kind of summary of the input data. In addition to being able to be used in additional analysis or, for example, in machine learning and predictive analysis.
One of the examples we can give is data mining. This could identify several groups in the data, which can then be used to obtain more accurate results — being able to predict problems through a decision support system. Neither data collection, data preparation, nor interpretation of results and information is part of the data mining stage. However, they belong to the entire KDD process as additional steps.
The application of data mining models
Data mining patterns and trends are also known as Data Mining models. There are four essential applications where Data mining models are used mostly.
Forecasts. Calculation of sales or prediction of loads on servers, or even estimate the time that the server remains idle.
Risks, and probabilities. It is a scenario where we seek to distinguish the best customers to send mail. Thus being able to determine a balance in terms of risk and the probability of results.
Search sequences. The analysis of the items that the customers added themselves to their shopping cart. Through the extracted data or obtained data mining models, possible future events can be predicted.
Grouping. This scenario seeks to divide customers or events into groups of elements that are related to each other. In this way, you can perform an analysis and predict affinities.
Top 15 Best Data Mining Tools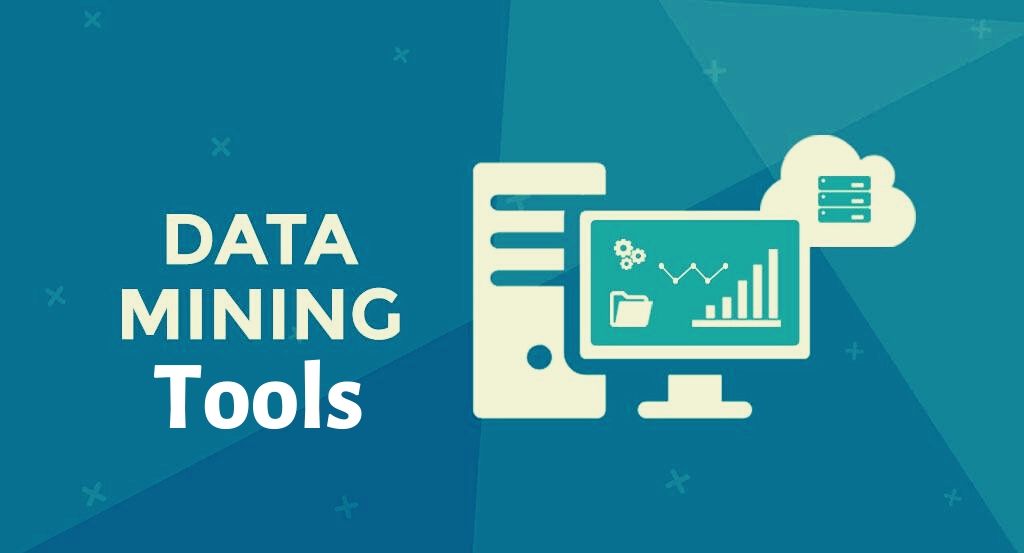 Everybody wants to make their business better, but worries about the customer's loyalty, and constant sales. Do not worry you can now do data mining and make your market greater and for doing that, you will need proper data mining tools.
The main purpose of the Data mining tools is to discover patterns among large volumes of data and transforming data into much more refined information.
Data mining is done by utilizing different techniques like specific algorithms, statistical analysis, artificial intelligence and database systems. The main motive is that for future use, it extracts information from huge data sets and converts it into an understandable structure. It helps you in spot sales trends, developing smarter marketing campaigns and helps in accurately predicting customer loyalty.
There are a lot of data mining tools available and given below is a list of 15 best data mining tools in the market.
1) Statistical Analysis System
SAS data mining and Statistical Analysis System is a product of it. Mainly for the purpose of analytics and data management, it was developed. It can not only mine data but also alter, manage data from different sources and perform statistical analysis. For non-technical users, it provides a graphical UI.
Key Features:
The ideal tool is possible for text mining, data mining, and optimization.
This tool can help you in analyzing big data.
Derives accurate insight to make timely decisions.
It also has a highly scalable distributed memory processing architecture.
It is available by Proprietary License.
2) Rapid Miner Data Mining Tool
Developed by the company with the same name which is Rapid Miner is one of the, best predictive analysis systems. It is basically written in programming language JAVA. It is used for purposes like model deployment, data prep, and machine learning, offering a range of products to build new data mining processes and predictive setup analysis.

Key Features:
It allows methods of multiple data management.
It has GUI or batch processing.
Integrates with in-house databases also interactive and shareable dashboards.
It works on big data predictive analytics having remote analysis processing.
Can do data filtering, joining, merging, and aggregating.
It can build, train and even validate predictive models.
It is available in Open Source.
3) Teradata
For developing data warehousing applications on a large-scale basis, Teradata is a massively parallel open processing system.
Key Features:
It is an Optimizer which can handle up to 64 joins in a query.
Teradata is easier to set up, maintain and administrating and it also has a low total cost of ownership.
To interact with the data stored in the tables, it supports SQL.
Without any manual intervention, you can distribute the data to the disks automatically by it.
A lot of utilities (load and unload) to move data into/from the Teradata System.
It is available by Proprietary License.
Also Read: Top 20 Best ETL Tools for 2020
4) Orange Data Mining tool
If you want to learn machine learning and data mining, Orange is a perfect software suite. It is a component-based software that best aids data visualization. Orange is written in the computing language Python. Its components are called 'widgets'.
Key Features:
A more interactive and fun vibe to the dull analytic tools is brought about by Orange.
Data can be easily moved wherever you wish just by the moving or flipping of the widgets and the data quickly set to the format to the desired pattern.
As you can quickly compare and analyze the data, you can make quicker and smarter decisions.
It is available through Open Source.
5) R-Programming Data Mining tool
For statistical computing and graphics, R is the language that is used. Providing a variety of statistical tests, it is also used for big data analysis.
Key Features:
It has a great storage facility and effective data handling.
For doing calculations on arrays and in particular matrices, it has a suite of operators.
For data analysis, it even provides a coherent and integrated collection of big data tools.
Graphical facilities are also provided for data analysis which either is displayed on-screen or on hard copy.
It is available through Open Source.
6) Waikato Environment
WEKA developed at the University of Waikato in New Zealand is a machine learning software. It is a software which can be best suited for data analysis and predictive modeling. For supporting machine learning, it has tools of algorithms and visualization. The programming language used to write WEKA is JAVA.
Key Features:
It has a graphical UI that facilitates easier access to all its features.
Major data mining tasks like data mining, processing, visualization, regression, etc are all supported by WEKA.
It takes the assumption that data is available in the flat file form.
It is available as a Free Software.
7) BOARD Data Mining Tool
This data mining tool is a Management Intelligence Toolkit. It has the features of business intelligence and corporate performance management combined.

Key Features:
it is used to build customized analytical and planning applications.
Using a single platform, you can analyze, simulate, plan and predict.
This tool is a combination of BI, Corporate Performance Management and Business Analytics.
Businesses are empowered by it to develop and to maintain a sophisticated analytical planning process.
It is available by Proprietary License.
8) KNIME Data Mining Tool
Developed by KNIME.com AG, it is the best integration platform for data analytics. It is constituted of various machine learning and data mining components which are embedded together, operating on the concept of the modular data pipeline.

Key Features:
KNIME works efficiently for customer data analysis, financial data analysis, and business intelligence.
This tool is widely used in pharmaceutical research.
Features like quick deployment and scaling efficiency are embedded in it.
It is available in Open Source.
9) Dundas BI Tool
This tool can be deployed as the central data portal for the organization and is an enterprise-ready Data mining tool. It is used for building and viewing interactive dashboards, reports, etc.
Key Features:
It has a server application along with full product functionality.
All kinds of data sources can be integrated and accessed.
Data visualizations can be customized.
It is a smart 'drag and drop' tool and can visualize data through maps.
Data analytics are predictive and advanced
It is available in Open Source.
10) SISENSE Data Mining Tool
When it comes to reporting purposes within the organization, Sisense is the one you go to. It is extremely useful as a BI software. It has the great capability of handling both small- and large-scale organizations.
Key Features:
To build a common repository it combines data from various sources.
The data is refined for the generation of rich reports.
Reports generated are highly visual, designed especially for non-technical users.
Drag and drop facility allowed as well as of widgets.
It is Proprietary Licensed.
Also Read: 15 Impeccable Project Management Tools Your Team Needs Right Now
11) Inetsoft Data Mining Tool
It is a very useful data mining and intelligence platform. Inetsoft's Data Mining tool style allows data from various sources to have a quick and flexible transformation.
Key Features:
On-premise applications, this tool helps the structured and semi-structured sources to be accessed.
You can do the optimization of apps for data consumption and updating.
Data exploration and reporting are offered in customized and secure levels.
Embedded in business logic and parametrization, paginated reports are generated.
It is available in Open Source.
12) Apache Mahout Data Mining Tool
Apache Foundation developed the Apache Mahout project. Its main purpose is to create machine learning algorithms. The focus mainly remains on data clustering, classification, and collaborative filtering.

Key Features:
It has an extensible programming environment.
The algorithms are pre-made.
The environment is of math experimentation.
For better performance, it is a computed GPU.
It is available through Open Source.
13) Oracle Business Intelligence
For both novice and expert, Oracle BI is an open-source data visualization ad machine learning. It provides excellent data mining algorithms for data classification, prediction, regression ana specialized analytics that enables analysts to make better predictions by analyzing insights and can also target customers and detect fraud.
Key Features:
With the help of the potential strengths of the Oracle database, the algorithms inside the ODM are designed.
Data can be dug out of database tables, views, and schemas, as the main feature of SQL.
It also provides the facility of 'drag and drops'.
It is Proprietary Licensed.
14) DataMelt Data Mining Tool
It is also known as DMelt and is a computation and visualization environment. For doing data analysis and visualization an interactive framework is provided. This tool is basically designed for students, scientists, and engineers.
Key Features:
This tool can run on any system that can support JVM.
Scientific and mathematical libraries are provided.
It is used for the analysis of large volumes of data, data mining, stat analysis.
Widely used in markets like financial markets, natural sciences, and engineering.
It is available through Open Source.
15) IBM Cognos BI
Owned by IBM, it is an intelligence suite. It is used reporting and data analysis, score carding, etc. To meet specific organizational requirements, like Cognos Connection, Query Studio, Report Studio, Analysis Studio, Event Studio, and Workspace advance.
Key Features:
It gathers and summarizes data on a scoreboard with the help of Cognos Connection.
To format data and create diagrams, it has queries.
It has a user-friendly interface to create personalized and user-friendly documents.
It is Proprietary Licensed.
There are several other data mining tools like Solver, ELKI, SPMF, Enterprise Miner, Datawatch, KEEL, etc. This article was written to help you to know the best data mining tools present. Now, enjoy working with them.
Additional Resources:
Top 15 Best CyberSecurity Software tools in 2020
20 Best Social Media Monitoring tools
5 AI Business Tools You're Probably Not Using
Top 10 management tools for remote teams