Cybercrime continues to dominate the headlines, including breaches on Amazon, Volkswagen, Uber, and Facebook. This is just a partial list.
Cyber attacks on companies are at an all-time high. And their cyber-security professionals, who play an essential role in defending against these attacks, are powerless to stop them.
Recent reports from Trellix reveal that nearly 7 out of 10 cyber-security professionals, including those in India, are losing ground to hackers.
Nearly one-third say there are blind spots in their current security protection. And 7 out of 10 admit that their existing security tools are insufficient against attacks.
Why are Cybersecurity professionals losing to hackers? How can you protect your company from cyber-attacks? Get all your questions answered here.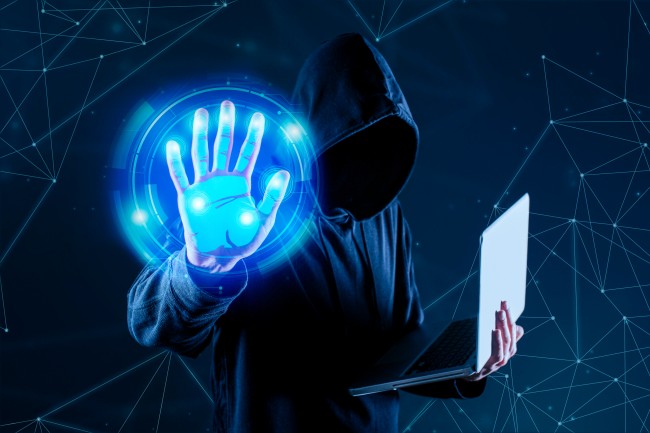 Why are Cybersecurity Professionals Losing the Battle? 
Security professionals are playing a careful defense against security attacks. On the other hand, hackers are playing a tricky offense. Cybercriminals use several tactics to evade detection and successfully execute exploits.
Here are a few key reasons why cybersecurity professionals are losing the battle:
1. Assuming Adequate Security Solutions Are in Place
Many businesses believe that they are not the target. This is not the case. Further, most security professionals develop a false sense of security without proper investigation. They fail to realize they are under-protected.
Hackers are aware of this and look for vulnerabilities in your security solutions. Further, most companies don't have a comprehensive security plan. Cyber-attacks can happen at any time. Without an adequate plan and proper security tools, you are more likely to be caught off if an attacker targets you. 
Advanced security tools with comprehensive protection are essential to be prepared against attack.
2. Failed To Choose the Right MSSPs
Choosing the right MSSP is the big business decision for any CISO looking to secure their company. It is a valuable decision for companies that lack in-house security resources.
Many companies finalize their managed service provider selection solely based on cost. The MSSPs who lack expertise and capability won't protect your business effectively.
If a data breach occurs, assumptions will lead to accusations. And it is too late to address cybersecurity.
Remember, a good security solution provider should not only look at patching and anti-virus. They should implement transformational security changes to your business. This includes risk management, auditing, reporting, business continuity, and business resilience.
3. Lack of IT Security Upgrades
The biggest mistake security professionals make regarding cybersecurity is failing to upgrade systems. Software updates are necessary for a reason. When a company discovers some security flaws, it releases an update and expects the end-user to install it.
Most people will not do this right away. Often, software updates aren't activated for weeks or months after release. This makes it easier for cybercriminals to get in.
4. Managing Cybersecurity Risks Improperly
According to survey respondents, about 30% of companies have trouble prioritizing possible threats. It's not surprising, given the program's increased number of vulnerabilities. A few vulnerability management tools in the market fail to assist the user with risk prioritization.
In addition to vulnerability detection, the assessment tool should automate the following factors:
Asset prioritization
Reporting
Remediation tracking
5. Lack of Timely Patching
Patching is one of the key security factors for business. Ensuring identified security vulnerabilities are patched immediately can reduce the attack surface. Patching is still a struggle for several security professionals.
Decentralized resources, limited resources, and technical debt are challenges that add complexity to timely patches. 32% of vulnerabilities are open for more than 180 days. 
Virtual patching comes as a rescue in such cases. It helps to stay protected in the battle of cybersecurity.
6. Insufficient Funding
Insufficient funding is one of the top barriers to cybersecurity initiatives. Of course, companies are increasing their investment in cybersecurity. However, they are not an administrative factor afterthought.
Cybersecurity must be considered as an inherent cost of succeeding in business. Continuous security management must be a component of your every budget.
Tips to win the cybersecurity battle
As the world becomes more connected, the threat of cyberattacks looms larger. Here are a few tips you can take to prevent the attacks from happening:
Use strong passwords and encrypt all data
Using firewalls and intrusion detection systems
Creating backups of all data
Monitor your infrastructure
Enforce zero trust policy
Implement robust authentication
Restricting access to sensitive data
Stay up to date on the latest security trends
Leverage comprehensive security solutions
Train your workforce on security practices
Conclusion
Cyber threats are becoming more sophisticated and frequent. There are different types of attackers, and there is a problematic imbalance between them and their targets.
But remember, a company can still protect its critical digital assets. You can stay ahead of hackers and counter cyber-attacks by being flexible and implementing robust cyber defense strategies.