Dropshipping is a hassle-free alternative to the traditional retail fulfilment method. With this business model, you can sell products to countless customers without worrying about inventory storage.
Instead of stocking products in a warehouse, you can reach out to the manufacturer or supplier, who then takes care of the entire shipment process.
However, the benefits you gain from the dropshipping model will depend on your e-commerce business. The task of picking the right platform can be quite daunting and time-consuming.
While many e-commerce platforms offer the dropshipping model, Amazon and Shopify stand out as the best.
However, before picking a particular option for your business, it is wise to weigh the pros and cons of both these dropshipping e-commerce platforms.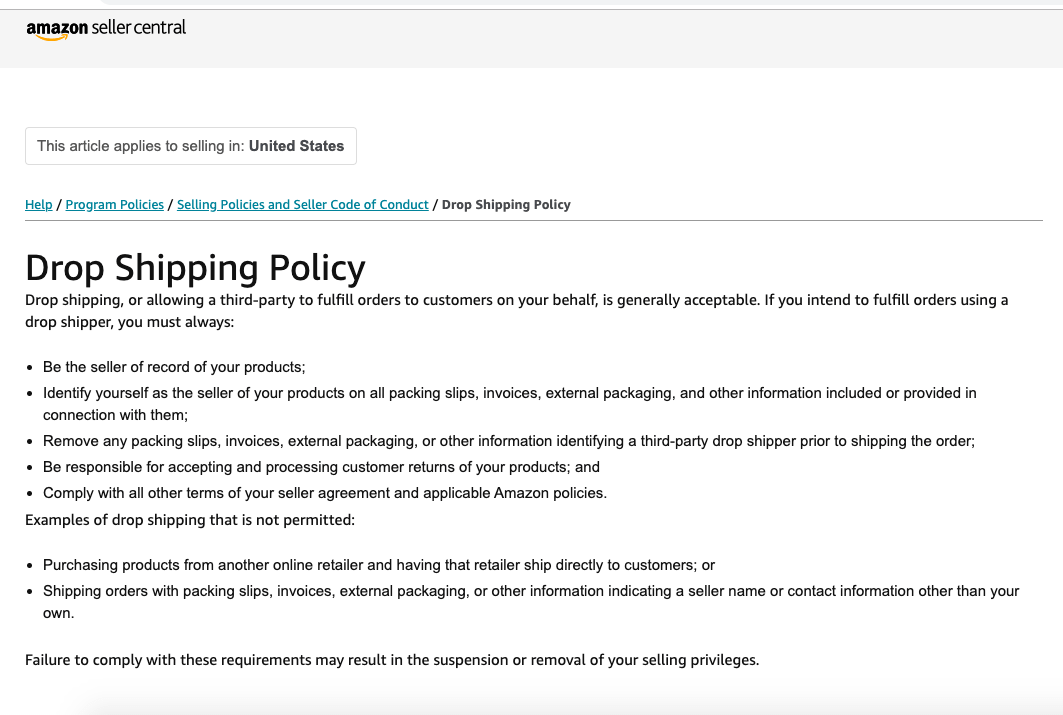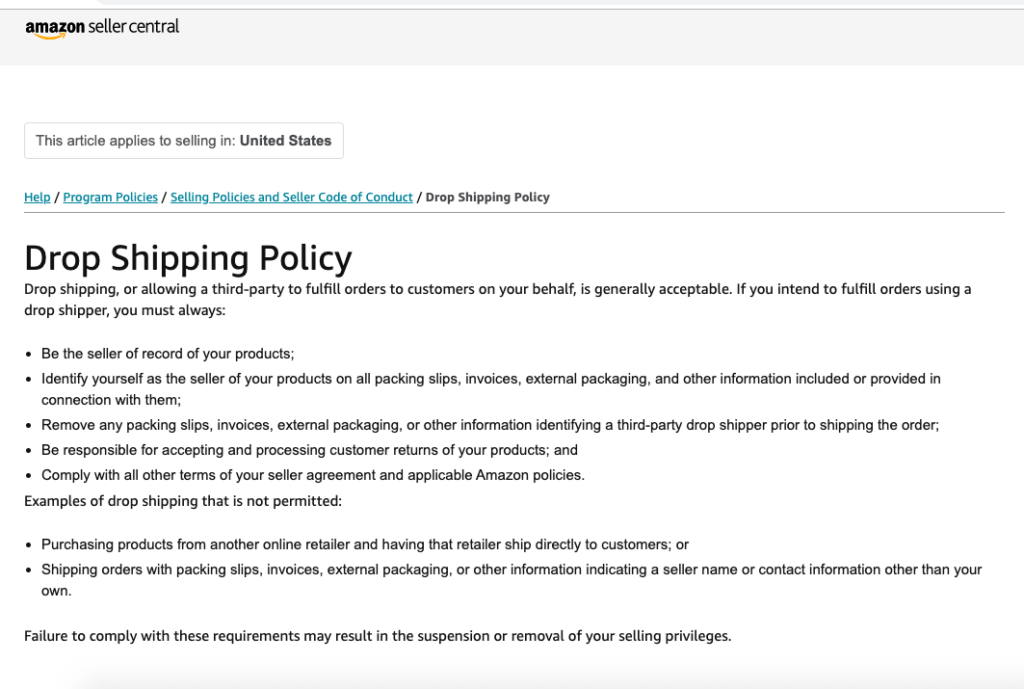 Pros and Cons of Dropshipping On Amazon
Pros of Amazon
With Amazon, you can manage the shipping of products without getting involved with tedious tasks such as ordering and stocking the products. Share the details with the supplier, and you are all set. 
By using the dropshipping services on Amazon, you will be able to tap into their network of loyal customers and use the platform for boosting awareness of your brand. 
There is no need of storing inventory in a warehouse, which helps lower the overhead costs of starting an e-commerce business.
If you choose to start your dropshipping business on Amazon, you will be able to use their search engines and other marketing tools.
Dropshipping on Amazon gives you freedom from the hassles of shipping. It allows you to divert this effort and money to the expansion of the business instead.  
Cons of Amazon
Dropshipping on Amazon can take a serious toll on your profit margins, as the e-commerce giant charges a fee of approximately 10 to 15 per cent on every product sold.
If there is any problem with the fulfilment of the order, then you will have to deal with the problem, as the buyer will contact and hold you accountable for any shipping issue.
The time you spend communicating with the customer and supplier will increase as you become their point of contact in case there is an issue with order fulfilment.
Amazon follows a strict policy when it comes to marketing a particular product. This limits your ability to advertise your product and may also have an impact on the overall sale.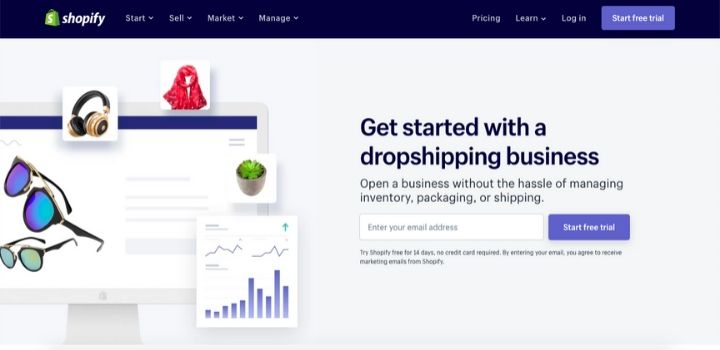 Pros and Cons of Dropshipping On Shopify
Pros of Shopify
With dropshipping on Shopify, you get access to a plethora of well-designed themes, both free and paid. You can customize these themes according to your preference, and leave an ever-lasting impression on the customers. Also, this platform lets you handpick the themes that go well with your brand's message.
Shopify lets you connect your dropshipping business with social media platforms like Facebook, Twitter, and Pinterest. It is an excellent way to reach out to potential customers and enhance brand awareness. This particular feature lets you sell directly to interested customers through social media channels.
If you're a newbie in the e-commerce business, then Shopify's community can help guide your way. They offer live chat services and phone support to help you through the entire process. Through their community forum, you can communicate with other businesses and gain a better understanding of the dropshipping model.
Shopify's SEO functionalities improve your business's online presence and drive more traffic to your website. The built-in search engine optimization functions can give your business a competitive edge.
Cons of Shopify
Dropshipping on Shopify can increase your expenses. Their dropshipping services are free of cost for the first 14 days. After this free trial period, you will have to choose either the Basic Plan which costs $29, Shopify Plan which is $79, Advanced Plan which costs $299, or Shopify Plus that comes for $2000.
When it comes to content creation, Shopify only allows businesses to create a page or a blog post. This may limit your ability to use content marketing for the promotion of your business. Given the significance of content marketing for the success of a business, this particular drawback can hurt the brand.
The high transaction fee is another drawback. You may have to pay approximately 5 to 7 per cent of the transaction fee for every order that your business fulfils through the dropshipping model.
When compared to popular content management systems (CMS) like WordPress, Shopify's system may strike as a bit limiting. Though there are plenty of customization options available on Shopify's system, the possibility of further development is limited in comparison to other systems.