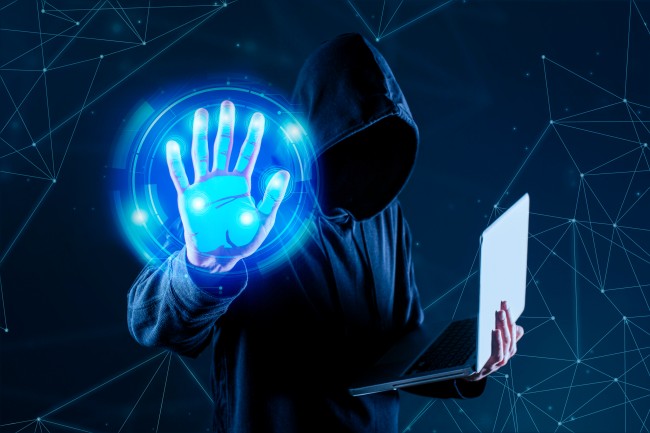 The dark web is a shadowy and frequently misinterpreted aspect of the web. It is a place where users can access websites and services that are not visible to search engines and cannot be accessed through traditional means.
Despite its reputation for criminal activity and illicit content, the dark web also hosts several legitimate and useful services for those who know where to look. 
This guide will explore some of the best dark websites and what they offer to users. Whether you are looking for anonymous communication tools, secure file storage, or even a marketplace for legal goods and services, there is something for everyone on the dark web.
However, exercising caution when accessing these sites is important, as the dark web can also be a dangerous place for the unwary. However, with the correct information and tools, you may safely and securely explore the dark web and its offerings.
List of Best Dark Web Sites
Here we will discuss the eleven best and worthy visiting dark web sites.
1. Hidden Wiki
The "Hidden Wiki" is a notorious dark website that operates within the Deep Web and serves as an index of links to other illegal and illicit websites. Hidden Wiki offer access to drugs, weapons, stolen data, and other underground services and marketplaces.
However, accessing the Hidden Wiki can be extremely dangerous as it involves navigating through the internet's unregulated and often insecure parts. Make users aware of the potential risks, such as malware, scams, and surveillance by law enforcement.
We highly recommend using strong privacy and security measures, such as a VPN and Tor browser, before accessing the Hidden Wiki.
2. Sci-Hub
Sci-Hub is a platform that provides access to scientific research papers and aims to reduce barriers to acquiring knowledge in this field.
With over 50 million papers available, it is a valuable resource for those who are interested in conducting research within a budget. The site runs on the dark web and may not follow the same legal and ethical criteria as reputable research sites.
3. Tunnels
Tunnels is a unique website on the dark web that provides information about the underground tunnel systems of American universities. The site includes maps, photographs, guides, and diary entries.
It gives thorough information on these buildings' infrastructure, but it does not encourage unauthorised entry. Instead, it was created to share information and knowledge. However, due to the sensitive nature of this information, it is hosted on the dark web.
4. SecureDrop
SecureDrop is an onion site created for whistleblowers to securely and anonymously share information with journalists. This platform provides a safe space for individuals to share sensitive information without fear of tracking or persecution.
The growing popularity of SecureDrop has resulted in many leading news publications hosting their SecureDrop URL, providing whistleblowers with direct access to these important outlets.
The goal of SecureDrop is to provide a secure and confidential channel for whistleblowers to share information, enabling them to do so with peace of mind.
5. Daniel
Daniel is a valuable resource for exploring the dark web, offering access to over 7,000 classified onion links. With its comprehensive list of links and built-in functionality, Daniel provides a user-friendly and efficient method for navigating the dark web.
Its ability to identify a website's online status saves consumers time from loading each link. It is particularly beneficial given the slower loading times of the Tor browser.
6. DarkNetLive
Darknetlive is a news site that provides updates and information about the dark web. The site features regularly published articles with interesting content, images, and quotes from relevant officials.
One of its key features is a list of dark web vendors, which provides detailed information such as onion addresses and frequently asked questions. This list can help identify trustworthy and reputable vendors while avoiding illegal or questionable marketplaces.
Darknetlive provides cryptocurrency information, dark web forums, and a large collection of dark web connections for dark web explorers.
7. Google Feud
Google Feud is an internet-based trivia game inspired by the well-known television program "Family Feud." The game utilizes Google's autocomplete function to generate questions and potential answers.
Players must choose a Google autocomplete option to finish an incomplete question. An alternative version of the game, known as the "onion version," features more mature or adult-oriented content.
8. DuckDuckGo
DuckDuckGo is a privacy-focused search engine that values user privacy above all else. Its sleek, dark website is easy on the eyes, particularly in low light.
The search results are displayed in an organized and clean format, free of distractions and clutter. The site also features privacy tools such as tracker blocking and encryption to protect your search queries and browsing data.
If you're looking for a search engine that prioritizes your privacy, DuckDuckGo is the perfect choice. With its dark website, you'll enjoy a seamless search experience that prioritizes both your privacy and aesthetic preferences.
9. Tor Metrics
The Tor Metrics service provides valuable insights into the Tor project and its associated ecosystem. The service collects data from the public Tor network and maintains historical records for research and analysis purposes.
It is a valuable resource for students or professionals researching Tor and the dark web. The data acquired is public, non-sensitive, and not meant to collect vast volumes.
Rather, it is used to better understand the network, monitor its performance, and identify potential threats or instances of censorship. The data collected through the Tor Metrics service contributes to the overall improvement and security of the network.
10. Riseup
Riseup is a secure, volunteer-run communication platform designed for activists. The service offers email and chat capabilities without keeping records of its users' activities.
Committing to protecting users' privacy, Riseup does not cooperate with government entities. In addition to email services, Riseup provides mailing lists and organizational tools for its users.
However, to create an account with Riseup, one must have an invitation code. If an invitation code is unavailable, the site provides information and tips on improving online security through its security section.
11. ProPublica
ProPublica is a non-profit news organization dedicated to investigative journalism. The website produces in-depth and insightful reporting on important social and political issues.
ProPublica's commitment to public interest journalism and its rigorous editorial standards make it a trusted source of information. The website offers various articles covering various topics, from politics and government to healthcare and the environment.
ProPublica's mission is to serve the public by exposing abuses of power and corruption and by holding those in power accountable. ProPublica helps the public make informed choices by providing a neutral forum for investigative journalism.
Conclusion
The dark web can be confusing and intimidating, but with the right knowledge and resources, it can also be a valuable tool for privacy, security, and freedom of expression.
Whether you're looking to buy goods, participate in discussions, or access censored information, there's a dark website out there for you. The 11 best dark web sites listed above provide various services and experiences, from marketplaces to forums to whistleblower platforms.
However, it is important to remember that the dark web is not without its risks, so always exercise caution and use reliable tools such as encrypted browsers and VPNs to keep yourself safe.