Search Engine Optimization (SEO) has been dead for a while now – or at least that's what people in the industry keep telling us! The truth of the matter is that SEO never died; it just evolved.
Back in the 00s, SEO was relatively easy, on-page SEO involved cramming lots of relevant keywords, and link-building involved lots of guest posts.
SEO has now become a part of content marketing. Content is the king and the kingdom of "free" online marketing and SEO. Great content with PR style outreach has now replaced guest posting and keyword-rich articles.
While some websites and businesses still look to build links against Google's guidelines, for longevity, great content is still the foundation.
Without great content, your website is highly unlikely to stay in the top positions on Google's results pages, especially now that Google has a grasp on user data and natural language processing.
1. Content Formats & Social Media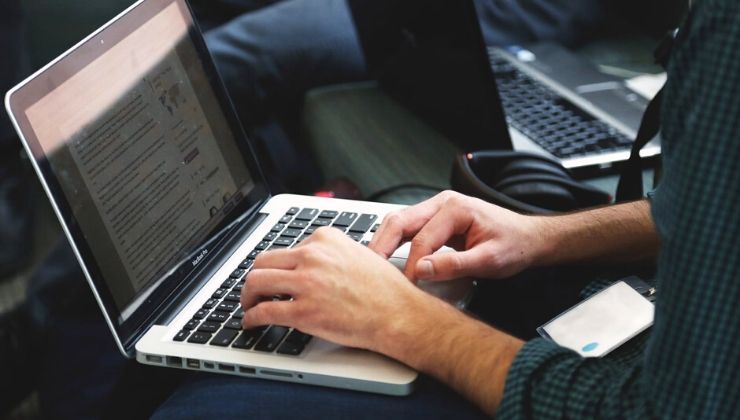 Content is more than just blog posts and SEO, however. Blogposts may form the foundation of your content for it to be edited and reused across social media channels as well.
Content should always be customized for social media platforms; most social media websites will kill your organic reach if you post links to your blog.
Facebook, Twitter, LinkedIn, TikTok and everyone else want to keep users on their apps and websites to click adverts and earn them more money. Posting external links will not help them reach this goal, so they will tend to reduce the number of people who see any posts that contain them.
Copy is not the only form of content either. Also, imagery and graphics such as infographics, presentations, documents, newsletters, podcasts, and videos are all content. Although there are many formats, content can be created as a blog post, for example, and then edited and formatted for different platforms.
For example, you may create a webinar for YouTube that lasts 40 minutes. This webinar could then be chopped and edited into 1-minute soundbites for use on social media and as the pillar for a new blog post.
You could format the video file into an MP3 and use that file as a podcast, or record a separate podcast, but using the topic and issues raised in the webinar as the theme.
Content should inform, educate and entertain. While a relatively small percentage of your social media posts, blog posts and videos should directly promote your product or service, that's not what users want.
Very few people will follow a page or profile that just constantly pushes sales. Content must provide value and be helpful or entertaining. Within this content, you can subtly promote your product or service but keep it stealth-like and relevant.
2. Keyword Research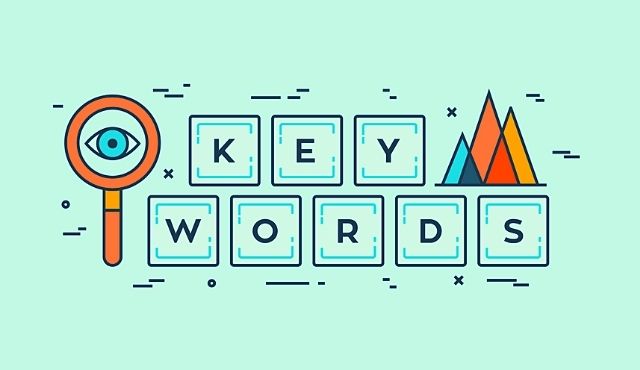 Keyword research is an old SEO process, but it is still a good one. You can start by writing down all the words and phrases that come to mind when you think of your main product or service.
For example, if you are a personal trainer, your initial keywords might include "fitness trainer," "how to get fit," "personal trainer," "exercise classes," "how to lose weight," "help for getting in shape," "online PT," "online fitness instructor."
Keyword tools that provide search volume are helpful, but keep in mind the search volumes provided aren't always accurate.
An excellent way to find relevant keywords with a relatively high volume is to use the "alphabet soup" technique. Open up Google Chrome and go to the address bar. Type in one of your head keywords, such as "personal trainer," and make a note of any predicted or suggested searches Google makes in the address bar.
Next, type "personal trainer a" in the address bar, and again note any suggested searches that appear below the search bar. After that, type in "personal trainer b," "personal trainer c," and each time, make a note of the suggested searches until you get up to "personal trainer z."
You can now search for each term within Google, scroll to the bottom of the results page and make a note of any unique "Related searches."
You should now have quite a few keywords. You can use a tool such as SEMRush, Google Keyword Tool or UberSuggest to get an idea of the search volumes for each keyword.
You can also head over to AnswerthePublic.com and type in your head keywords again – for example, "personal trainer." AnswerthePublic will give you a list of different questions relating to each keyword. These questions can make great blog post titles as well.
Specific keywords can be crucial to your content marketing and SEO strategy. There is a growing number of long-tail, conversational-style search queries that are used on search engines.
For example, instead of searching "gym," many people will now search more precisely, with a search such as "bodybuilding gym in Liverpool with classes." In 2021 ahrefs reported that 64% of searches are now four words or more.
These longer queries are partly down to an increase in voice search, but also, people are trying to filter out the irrelevant content or poor quality content that is out there on the web. These highly targeted keywords will make great "cluster pages," – which we will discuss later.
3. Target Audience Pain Points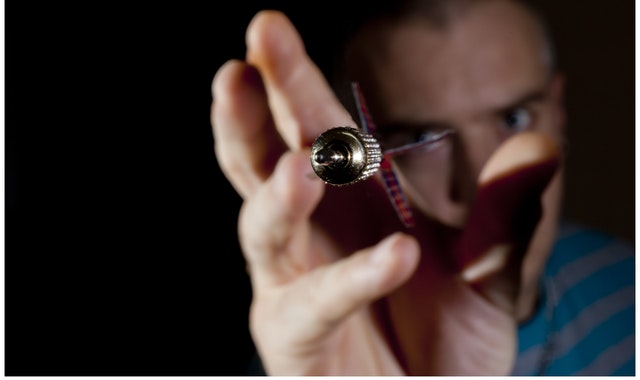 Once you have your keyword fundamentals researched and documented, you should next research your target audience. If you haven't done so already, consider the age, location, gender, income level, education, marital status, occupation of your target audience, and your ideal customer – the type of customer that generates the most profit.
When you have identified your target audience, find out where they hang out online. For example, if you target small business owners, check out the small business and entrepreneur forums on Reddit and the relevant groups on Facebook.
Take a look to see what the most common questions and most engaged with posts are about. For example, many posts and discussions regarding social media marketing on Reddit's small business forum.
Make a note of any common issues, pain points and topics. Next, go to Amazon's bookstore and search for your target audience, e.g., "small business owners" and their pain points and discussions, for example, "social media marketing for small businesses."
Take a note of the best-selling books, and look at some of the reviews. See what people thought was good and bad about each book and make a note. These reviews can help inform your pillar content.
4. Pillar Content & Clusters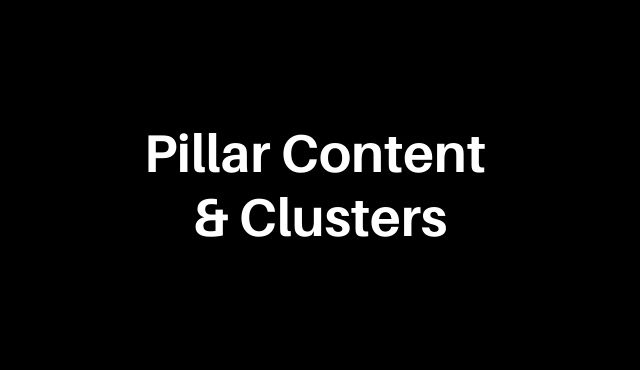 Once you know your keywords and target audience's pain points, you can plan out blog titles, social media posts, and video content.
Inbound marketing specialists Hubspot created the "Topic Cluster" model consisting of pillar pages, topic clusters and hyperlinks.
First, decide what pain points and keywords will inform your "pillar" or "macro content." In regards to blog posts, Pillar content tends to be in-depth, contain unique research and statistics and lots of different media, including imagery and sometimes video.
Pillar content also tends to be at least 2,000 words long. Pillar pages can be shorter or much longer; just aim to make sure that you fully explain the question or topic in the post.
Pillar content provides the framework for your blog posts. While the pillar pages should be written around a broad topic, such as one relating to your product, service, or customer pain point, you should also have a keyword in mind that you want the page to rank for.
One good technique for creating pillar posts is to search for your chosen keyword and make some notes on the web pages that rank in the top 3 positions. Note what is good about the content, how long the content is, what the user experience on the pages is like.
Also, note what the pages are missing – how could you improve on the posts that are already out there? Ideally, you want your post to be more informative, entertaining and more enjoyable to read than anyone else's.
Pillar pages tend to broadly cover a particular topic, pain point or head keyword. Cluster pages will be more specific, niche and focus on long-tail keywords. These keyword targeted blog posts will link back to the central pillar page, forming a "topic cluster".
For example, if your company provides business communication software, you may have a pillar page that is all about business communication –
"The Complete Guide to Business Communication".
Cluster pages that link back to this pillar page could include:
"Benefits of Managed Live Chat"
"What are the Benefits of a 24/7 Call Handling Service"
"What is a VOIP Service Provider?"
"The Best Phone Answering Mobile Apps".
The number of cluster pages you produce will depend on the number of keywords you are targeting in a given niche and the resources you have to create that content.
Start with long-tail keywords with the most search volume (check this on a tool like SEMRush), and build out more cluster pages, targeting more specific and less searched for keywords if you have the time and resources to do so.
Cluster and pillar pages can also link to relevant product or service pages. For example, if your business communication company provides VOIP phone systems, wherever relevant, the blog posts could link back to the page which promotes or sells that product.
5. Write to Win the Snippet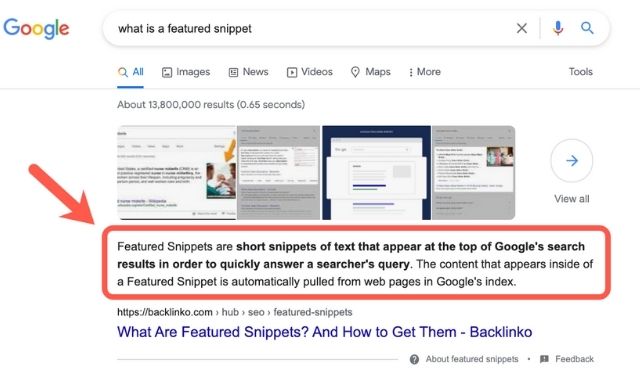 One of the secrets to winning SEO in 2021 is writing optimized posts to win position 0 – the featured snippets. Snippets feature on the search engine results pages, at the top. The snippets are pulled through to the results page from the most relevant website.
As well as "position 0", featured snippets also include "People also ask" results, which are normally in position 2.
You can easily do this with existing content by using SEMRush. In SEMRush, click "organic research" in the side menu and enter your website's domain. Click on the "positions" tab, and it will show all the keywords you have in the top 100 results. Next, add a filter for "Domain doesn't rank" and "Featured snippet".
Once you've entered those filters, you should see a range of keywords that your site ranks for with a featured snippet on the Google results page.
The best-featured snippet opportunities will be the keywords you rank in the top 3 for, as 30% of featured snippets are pulled from one of the top three results. These will be the easiest snippets to 'win', followed by any terms for which you rank in the top ten.
Make a note of the snippet that appears for each keyword relevant to your website. For example, the snippet could be a paragraph, table, list or video.
If you are ranking in the top three results for a search term with a rich snippet, then it is often best to add a stand-alone paragraph, table, list or video that answers the question or relates directly to the keyword.
A "stand-alone" paragraph makes sense when read in isolation from the rest of the page or post. If you don't rank in the top ten results for a given keyword, it might be best to create an optimized post to win the snippet.
For example, if the keyword currently shows a table on the Google results page in position 0, add a comprehensive table. If the snippet is a list, then add a list to your post.
6. Become an Authority
People buy from people and companies that they know, that they like, and they trust. By creating great content, you can become front of mind when people buy a relevant product or service.
While many clusters and pillar pages should be directly about your product or service, remember to target questions and help your target audience with any issues that they are likely to have.