It is essential for businesses to retain their valuable customers and minimize the churn rate so that buyers don't shift to their competitors. Customer feedback software plays a vital role in facilitating this. It helps you understand what your consumers think about the nature of their engagement with your company.

In today's internet age, good and bad news about an organization can spread very quickly. So it's critical for enterprises to swiftly respond to trends and feedback – both positive and negative. In short, success depends on your corporation's capability to act on insights with speed and confidence.

How a Customer Feedback App Can Help
A quality customer feedback app can assist your organization to convert feedback into actionable insights and take the required action to create a virtuous cycle of enhancing your products and services and thereby improving the customer experience.

In this article, we look at a few leading customer feedback applications that you can consider to boost your business prospects: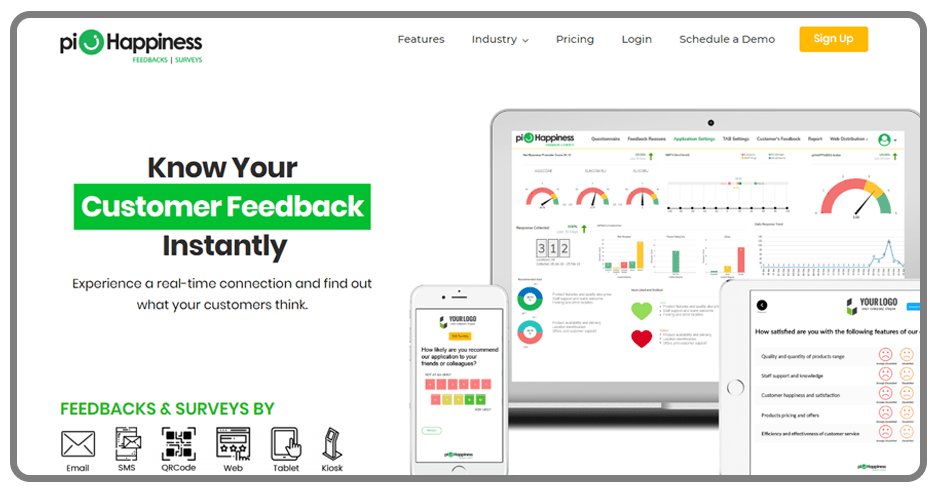 piHappiness is a customer feedback system that empowers you to create engaging surveys by using features such as Net Promoter Score (NPS), CES 2.0, CSAT, and more. You can gain valuable feedback and analytics that can assist you to take required actions. With piHappiness, you can capture consumer feedback on Android and iOS mobile devices. Further, you can obtain feedback through online, SMS, and email surveys.
Also Read: How Marketers Can Use Social Media Trends To Help Boost Clients
What makes piHappiness a leading customer happiness app is its ability to help you measure consumer loyalty. With this software, you can easily create and share transactional and relationship NPS surveys. Further, the platform displays an NPS score on its dashboard and presents notifications as well as detailed reports. You can use this tool to ask crucial questions about your products and services and obtain valuable feedback for your enterprise.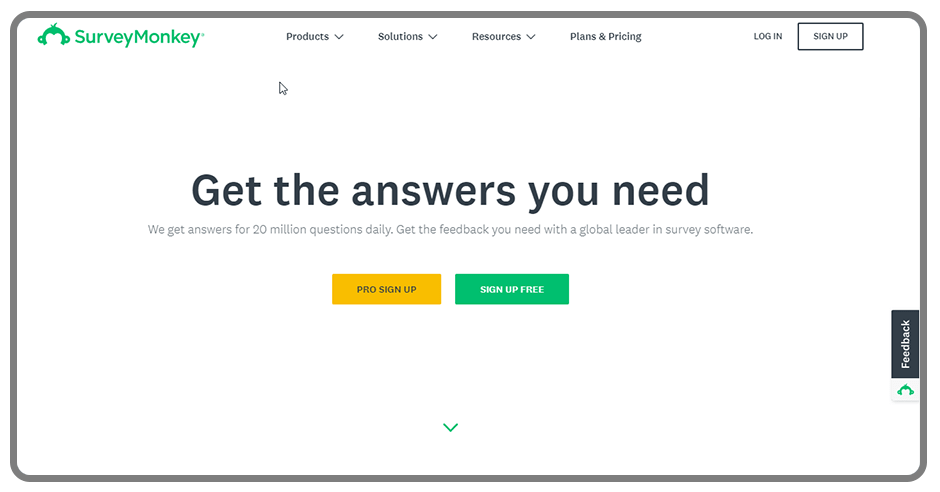 Survey Sparrow is a customer feedback software program that allows you to convert surveys into conversations. It offers a user-friendly interface which permits you to produce and share engaging, mobile-compatible surveys that present a chat-style experience.

You can utilize Survey Sparrow's recurring surveys to send surveys regularly to measure employee or customer pulse. The product offers simple sharing options that enable you to distribute your surveys via email, social, mobile, and web channels to effortlessly capture feedback and opinions from your target customer segments.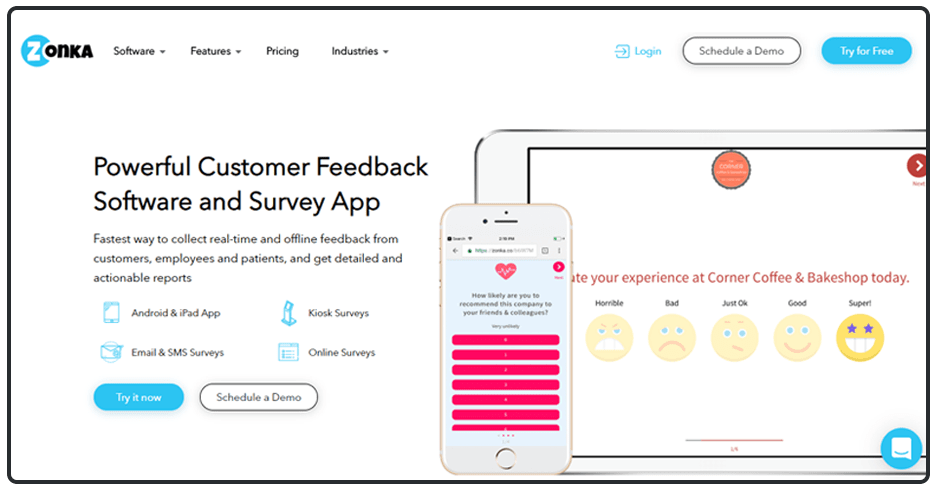 Zonka is a comprehensive customer feedback app that helps you collect feedback using multiple channels including on-premises and offline (smartphones and tablets), as well as via in-app, QR code, SMS, and email. You can use the software's well-stocked template gallery or simple drag-and-drop functionality to craft forms and surveys from scratch. Moreover, you can customize the surveys, receive instant alerts, see real-time reports and resolve concerns.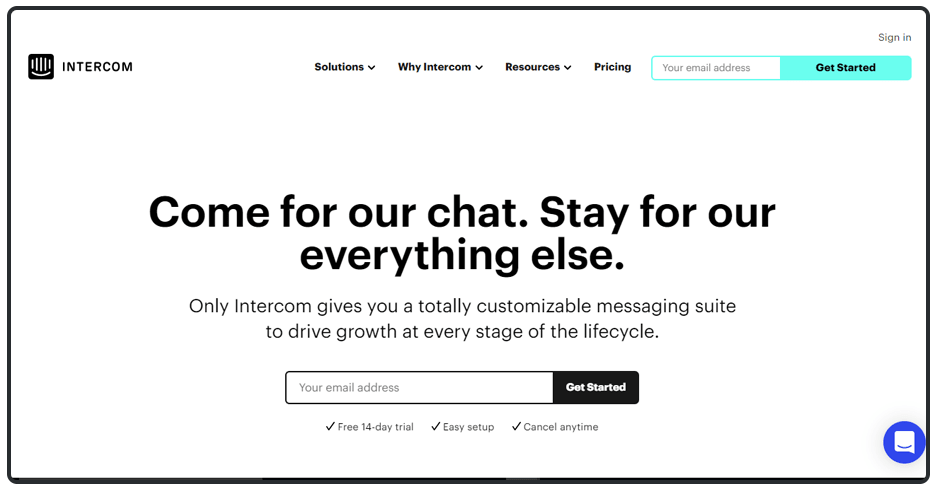 Intercom is a versatile software platform which also functions as an able customer feedback system that assists to reduce churn. It enables your business to deploy email drip campaigns to decrease customer churn. The product can send you daily notifications on which customers are slipping away. You can then take instant action and contact those consumers to resolve their issues swiftly and retain their patronage.
Also Read: Artificial Intelligence in Digital Commerce Personalization
With Intercom, you can implement automated drip campaigns and send out personalized emails with each customer's name and other details. The application can be set to automatically request consumers for feedback immediately after they've utilized your product or service.
In addition, it also automatically sends an email to inactive customers to learn why they moved on and what they expect from their chosen company or brand.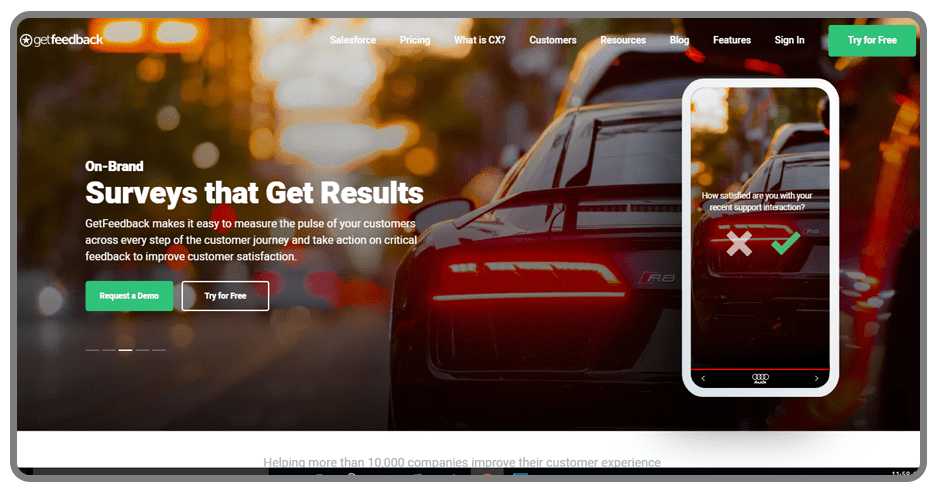 This is another good customer feedback app that enables enterprises to use consumer feedback to understand their strengths and weaknesses to maintain a competitive edge in the market. Your firm can leverage this software to engage with your customers, business partners, employees, and other stakeholders to get their feedback and comments on various occasions. Users can provide their views in both writing and speech.
Conclusion

Though all the tools reviewed in this article are of high quality, our vote for the first place goes to piHappiness. This is because it is one of the most effective customer feedback software solutions in the market as it offers a user-friendly interface and a number of efficient features that allow you to capture consumer feedback accurately.
Moreover, you can use the program's robust analytics capabilities to gain valuable insights from the feedback and make smart decisions to boost your product quality and customer satisfaction.