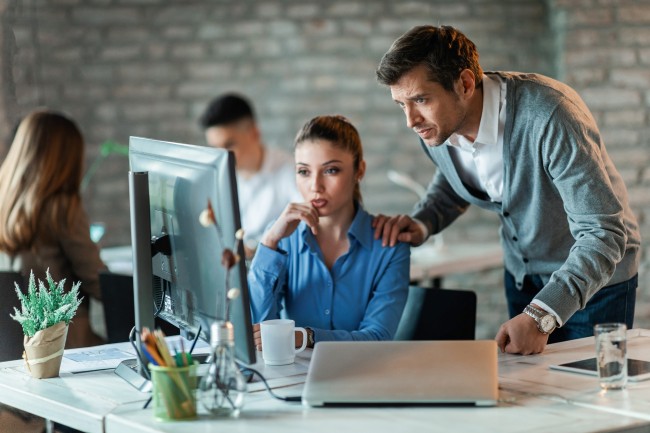 As the founder of a new law firm, you're probably looking for ways to modernize, digitize, and innovate growth. One way to do that is by investing in digital transformation through information technology (IT) implementation. 
Statistics suggest that in the last two years, most law firms have increased the use of technology in their operations. It proves that IT services are the key pillars for any law firm's growth today. These include the maintenance, implementation, and support of all IT-related operations.
However, your new legal firm might not have the financial stability or means to hire a dedicated team to manage day-to-day technical operations. That's why you need to outsource all your managed IT solution needs.
In this blog, we will discuss everything a new law firm founder needs to know about managed IT services.
Why Should Your Law Firm Outsource IT Services?
According to TRiiO, the need for digital transformation has made it increasingly important for lawyers and law firms to have IT departments. However, the tech talent shortage makes it hard to find suitable employees without skill gaps.
As mentioned earlier, new law firms don't have the means to finance such a department. It happens because of the high cost of retention for in-house IT staff. Therefore, a new legal firm should outsource its managed IT services.
Outsourcing is a cost-effective solution for new business owners in the legal industry. Reports suggest that outsourced managed IT solutions will grow at a CAGR of 6.2% by 2028, amounting to USD 372.6 billion. It proves that the future of this service is bright and is set to evolve and expand. 
With the help of outsourcing IT services to a technology consulting firm, you can secure and stabilize your startup's technical infrastructure. Moreover, these companies help maintain your law firm's confidentiality and integrity by managing security breaches.
Usually, cybercrime can be detrimental to a legal firm's reputation as it can jeopardize client confidentiality. In turn, you can lose clients, leading to decreased cash flow.
Hence, outsourcing managed IT services for law firms can give you peace of mind and offer top-notch security. These solutions will help you increase security, accelerate adoption, and ensure efficient migration. They will also ensure an improved customer experience while increasing cost-saving options.
How Can Outsourced IT Services Help Your Law Firm?
Since organizations are looking for scalable solutions, they increasingly rely on technology consulting firms. These firms offer managed IT solutions across the legal industry and help them by:
Monitoring and managing the networks between the client and the attorney
Providing support to the clients and developing disaster recovery plans
Management of cloud configurations and safeguarding of client data
Therefore, your new legal firm will have a secured network that builds trust between your clients and employees. Outsourcing IT services will help your internal team focus on operational needs without worrying about technical aspects. For example, your lawyers can service clients, win cases, and gather evidence without focusing on IT maintenance.
Outsourcing managed IT consulting can also increase collaboration in your new legal firm. That means you can have end-to-end secure access and easy documentation. As a result, your attorneys will have enhanced productivity, proactivity, and increased focus.
With the help of consulting firms, you can also increase cybersecurity. They will perform remote 24/7 threat analysis and host security awareness training for your employees. Similarly, outsourced IT services will help enhance the customer experience by fixing technical issues quickly. 
3 Benefits of Outsourced IT Consulting for Law Firms
In today's digital world, clients and competitors always challenge legal firms to improve their IT services. Therefore, your startup can benefit from managed IT solutions in the following manner:
Exceptional cloud service support to manage and secure your organization's operational data.
Access to cutting-edge technology and 24/7 proactive support to help scale business operations.
Reduced internal technological failure, streamlined operations, and compliance with cyber regulations. 
These IT consulting services can also help reduce the overall cost of operation for your legal firm. Statistics suggest that 27% of businesses reduce costs by outsourcing their operations. Similarly, outsourced IT solutions helped reduce overall costs by 60%.
Summing Up
New law firm founders cannot manage IT operations because they don't have enough knowledge. That's why an outsourced managed IT service comes in handy. With their help, your legal firm can benefit from implementing new software systems, improved security, and service monitoring.
Therefore, your startup will have a safety net for online and cloud-based operations. You can delegate repetitive tasks like accounting, administrative work, and data entry. As a result, you and your attorneys will have a reduced burden.
All in all, outsourcing lets you focus on your job as a startup owner, increases efficiency, and generates business revenue.