Fintech and AI are closely related, AI can improve many aspects of financial services. For example, AI can be used for fraud detection, risk management, and personal financial management.
Additionally, many fintech companies are already using AI Call Center or AI-powered chatbots to improve their customer service and also using AI to create new, innovative financial products and services.
AI has the potential to automate many manual processes in the financial industry, making it more efficient and cost-effective.
According to a recent stat, Artificial Intelligence could deliver a 22% boost to the UK economy by 2030.
With this momentum that Fintech and Artificial Intelligence are gathering, you might wonder: What does the future hold for Fintech and AI? What relationship do they have, and what are their crucial features?
In this article we'll try to provide answers for these questions. So, let us get started without any ado!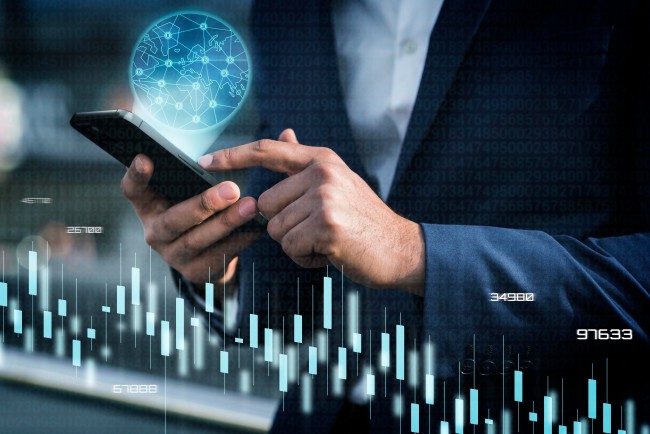 What Will Enhance the Growth of Fintech?
Below are some valuable tips that will enhance the growth of fintech:
1. The Role of Server Less, Software-as-a-Service (Saas), and Open Source Computing
For new organizations and financial companies, speed and development potential are essential. In addition, fintech startups must have open source software, cloud hosting structures, and SaaS.
Well-Established financial companies are figuring out how to use artificial intelligence and machine learning, as these technologies will significantly impact the future of fintech.
2. The Quest for Best Practices and Tools for Information Presentation
When analyzing financial statements, a small and secure volume of data will make it easier. Big data analytics will provide better privacy rules. With proper authentication, automatic verification, and other confidentiality analytic tools, consumer protection will reach a new level.
AI will be used in all aspects of the financial industry. All managers in the banking industry use AI throughout the lifespan of their managerial governance.
Most managers apply AI in fintech to find the best practices and better tools for information presentation. Brands are starting to focus on making good use of customer behavioral data.
3. Digital Financial Trust
IoT systems have a lot of unrealized potential for automating the process of identifying items and managing logistics in the retail business industry.
Carbon trading will be linked increasingly to IoT, AI, and fintech, giving savvy users more chances to make money. Blockchain asset investment is making risk mitigation in financial services better.
IoT is letting financial organizations create new things like monitoring the flow of goods in logistics, on-demand cash flow, and other developments.
How AI Will Modify Financial Technologies
Let's learn more about AI applications in fintech. Below are a few benefits of AI applications.
1. Better Protection Systems
Many businesses in the fintech industry use AI-powered chatbots to help their users. AI also makes banking safer by recognizing voices, faces, and fingerprints.
With this additional layer of security, it's harder for people to break in. Keeping up with machine learning and artificial intelligence developments will give you the best protection possible.
2. Improve the Methods For Forgery Detection
Consumers and companies can lose a lot of money because of fake financial transactions. With AI, fintech can respond faster to things that might be fraudulent.
Most of the time, if you have an excellent artificial intelligence system, it can react to questionable activities before the theft even occurs. Forgery and privacy are being tackled by fintech companies that use deep learning.
3. Customer Service Enhancement
Banking institutions must work 5 to 6 days a week around the clock. If a brand does not benefit its customers effectively, it might lose them to a rival company. Intelligent virtual assistants and other AI interactions simplify the task of customer care agents.
4. Services that Fit Customer's Needs
Personalization can further entice and persuade customers, making them enthusiastic about your company. AI algorithms look at how voices and monologues sound and distinguish between authentic conversation trends and senseless ones.
Based on their accumulated information, artificial Intelligence can guess how customers feel and tell agents what solutions to offer them.
Final Thoughts
No doubt, the future of Artificial Intelligence is bright! The inclusion of AI in fintech will continue to expand and improve. With each new release, fintech and artificial intelligence systems improve efficiency and effectiveness.
However, retail businesses and other businesses that haven't utilized AI will fall behind in the coming years.