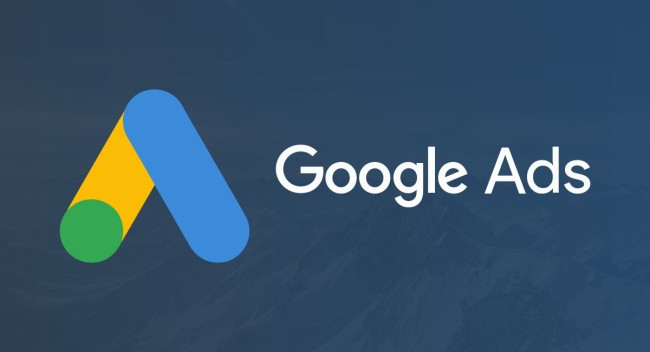 Google ads for lawyers include using PPC ads to promote your law firm. It involves building marketing campaigns with the search terms your potential clients use in mind.
Proficiently optimizing your Google ad campaigns will ensure your ads appear high on Google's first-page search results. They also help your law firm rank higher than your organically ranked competition.
Google ads are a quick and effective solution for advertising your legal services and generating more revenue. Familiarizing yourself with everything concerning Google ads for lawyers is crucial to determining if they're a worthy investment.
In this article we will discuss what all you need to know about Google ads for lawyers.
1. Conduct keyword research
75% of Google users never go beyond the first page. This shows you how crucial it is for your legal office to use relevant keywords. If your law firm doesn't feature on page one of Google for its targeted keywords, prospects might not find you, causing you to miss out on leads, traffic, and clients.
Keyword research for lawyers involves identifying the terms, phrases, and words your target audience or clients are typing into the search engine (Google) regularly when looking for legal services and information.
It's essential because keywords create the basis for your SEO campaigns, driving traffic to your website and content that ranks.
Successful keyword research requires understanding search intent and the number of people searching a specific keyword. While keywords for lawyers are competitive, keyword research tools can help you find profitable keywords.
Checking out the keywords your competitor law firms are ranking for will give you an idea of the phrases, terms, and words your target audience often uses.
The best keywords must be related to the services your law firm offers. With the help of experienced Google Ads experts, you can find the most profitable keywords for your law firm.
2. Leverage negative keywords
Negative keywords are phrases and terms that keep your ads from appearing when your target audience searches for particular words. These words help improve your ad targeting by eliminating irrelevant searches, enhancing your Google ads campaign's efficiency.
Negative keywords are an excellent way to avoid clicks from users not interested in your legal services, reducing wasted ad spend and increasing your ads' cost-effectiveness.
They also filter unrelated searches, enhancing your ads' relevance to user queries. This results in high click-through rates and improved overall ad performance because users are likely to interact with ads that resonate with their needs.
Implementing negative keywords results in better quality scores and conversion rates.
3. Use geo-targeting
Lawyers usually serve specific areas. Geo-targeting enables you to begin with location-based targeting to reach prospects in your area looking for your firm's services. This is particularly essential for legal practitioners licensed to practice in a specific state.
Geo-targeting allows you to focus your ads within a particular area. You can set your ads to be displayed to those present at that location or who have expressed interest in the area.
Interest geo-targeting shows ads that might not be close to your location but are looking for a lawyer there. You can leverage radius targeting, which lets you decide how to display ads to users within a specific distance from your law firm instead of targeting individual regions or cities.
It also lets you implement targeting exclusions to show the geographic areas that shouldn't be seen in your ads.
4. Set Google ad campaign goals
Ambiguous Google ad objectives result in wasteful spending and failure. However, setting the goals you want to achieve with your campaign adds direction to your Google ad campaign and its performance.
Setting specific goals ensures your Google ad algorithms will attain their intended goals. To ensure your Google ad objectives are realistic, set specific, clear goals by need.
Ascertain that your Google ad account is structured to achieve your goals. Your goals could be reaching a broader audience, increasing brand awareness, or boosting conversions. A Google ad campaign can also help generate more leads for your law firm.
5. Implement DKI (dynamic keyword insertion) on your ad copy
DKI is a progressive Google ad feature that puts part of user search queries into your Google ads. It's an effective way to get more clicks. Dynamic keyword insertion makes your prospects feel like your services are tailored to meet their needs, increasing the likelihood of converting.
Implementing DKI allows your ads to appear with bolded keywords often, meaning more clicks. It also boosts your ads' relevance, increasing click-through rates.
Highly relevant ads receive more clicks, so ensure you automatically insert a part of the user search term into your ad. High ad relevance raises your quality score, reducing your CPC and increasing reach by giving your ads a higher position.
While DKI is a great strategy, it shouldn't replace publishing relevant content, creating compelling ad copies, and targeting relevant demographics. It's a tool for attracting more attention from your law firm's target audience.
6. Create a compelling Google ads copy
While creating an effective Google ad copy is challenging, it's the only way to ensure high-quality scores and higher conversion and click-through rates. To create a captivating Google ad copy, match your copy with search intent and focus on why prospects should choose you over other lawyers.
Include data, statistics, and numbers in your ads to give your target audience the information they require to determine if your legal services are relevant to their needs.
While your ads are meant for a broad audience, personalizing your copy to ensure it speaks directly to individuals makes your Google ad copy more compelling.
Add keywords to ad extensions to give more details to your prospects. You can also include CTAs in your ad extensions to inform searchers of the exact steps to take. A successful ad copy should be constantly tested, iterated, and optimized.
7. Engage professional Google ad campaign management
Busy lawyers might find creating time to understand Google ad complexities challenging. You can entrust your Google ad campaign to professionals for better outcomes. This leaves you with sufficient time to focus on handling client cases.
They manage your ads proactively to help meet your Google ad goals. When looking for a Google ad management service, ensure the experts have experience managing law firm ads.
Endnote
Google ads are an excellent way for attorneys to market their practice to potential clients. Learn what you need to know about Google ads for lawyers to determine if it's a worthy investment.