Have you ever wondered about the sudden display of warning pop-ups while browsing? Yes, for sure. Google, indexes almost every site and ensures the legitimacy of websites and makes sure that the websites indexed by it are safe for viewing. If found any malicious content, Google immediately pops out warning messages.
What are Google Warning Messages?
Each time you visit a website, the web content goes through a chain of security protocols and encryption chippers. These few steps are followed by Google to secure the websites and warn the visitors to stay away if anyone hacks the website. Chrome uses a security warnings message displayed as a danger red page.
Whenever you visit a website consisting of dangerous or deceptive content, Google counters the threat and tells the user to leave the site.
Also, it occurs due to deceptive phishing sites that trick you into revealing passwords or personal information. Most of the warning messages are genuine although in some cases, can be fake alarms too.
Thus, Conceding the knowledge of all the Google warning messages can save us from hackers. So, let's proceed further and grasp some Google security concerns.
6 Types of Google Warning Messages
Google has classified warning messages under several categories. In this article, we shall cover six such Google warnings message that you may have encountered during web browsing.
1) This site may harm your computer
If such messages show up on your browser, it's better not to proceed further on the site. The possible cause of this issue is the containment of malicious code.
This code will probably download and install an executable file that would potentially steal personal and important information which might include credit card numbers, bank accounts, and various other information.
Further, if you are looking for detailed information on malicious code, then have a look at "Google's transparency report".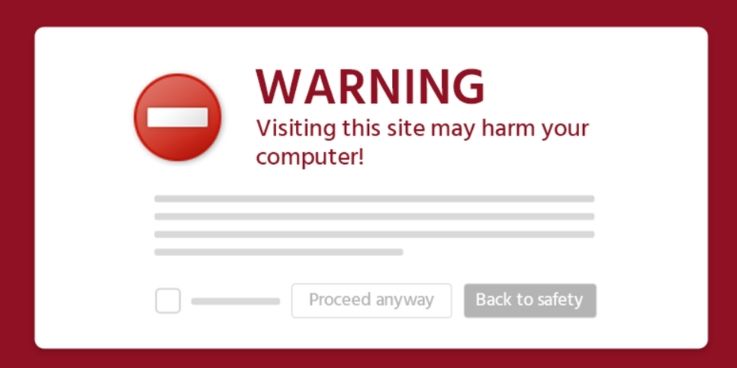 2) This site may be hacked
This warning pops out when you opt for a WordPress website that's already hacked. The possible cause of this issue is the addition of phishing links or alterations with the source code.
This Google warning message is common when a hacker affects the website with malware such as Phishing links, email scraping, and backdoors, to name a few.
Thus, anyone who tends to visit such sites will be redirected to a malicious page containing some phishing links and be tricked to reveal credentials and personal information.
3) Deceptive site ahead
The warning developed by Google Safe Browsing services pops up when the user visits a hacked website which further leads the visitor to enter phishing or social engineering site.
In order to detect the problem, Google searches for a deceptive button or links which would download malware. So, to prevent any malicious programs on the computer chrome exhibits the pop-up and displays this message.
Also, to prevent further problems, Google has created a Safe Browsing tool, which you can use to analyse your website and scan for malicious codes or viruses.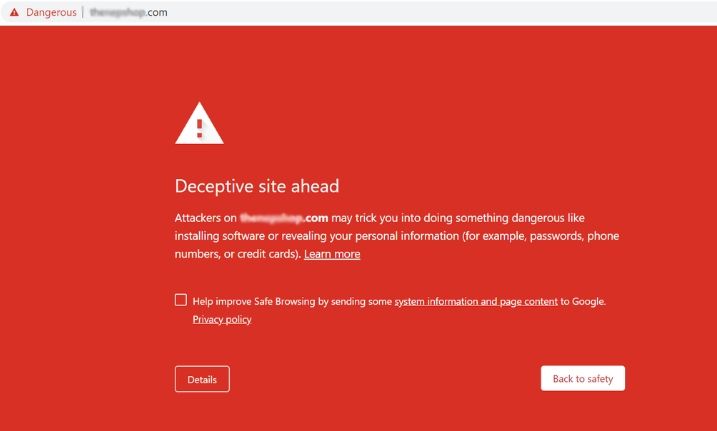 4) The website has been reported unsafe
This warning message is similar to Deceptive Site Ahead warning discussed above. You might observe a warning pop-up if the content on the website is found dangerous or deceptive.
It can be distinguished as a cheap copy of the original website. It uses a legitimate company's logo and other information to deceive the user.
You might also observe some plugins and add-ons that could install malicious script to escalate Remote Code Execution (RCE).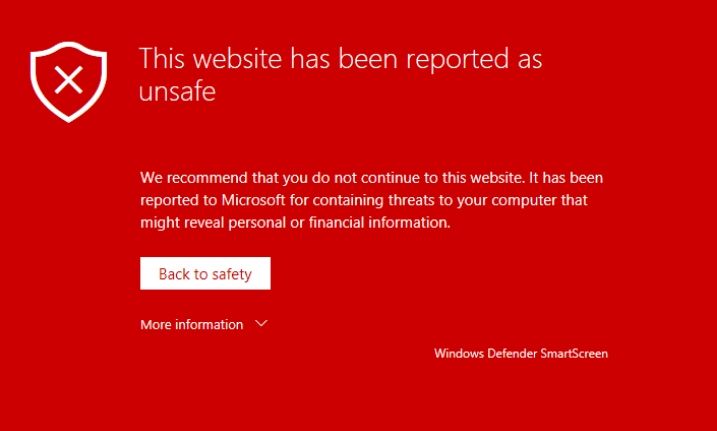 5) The site ahead contains malware
This warning message by google clearly indicates the presence of malware and virus in the site. Mostly, the malware is in the form of a backdoor. Mainly, such backdoors are caught by google while indexing a site and flag it, if found malicious.
The ads hosted on the website can be a potential medium in distributing malware and adware, thus, Google warns the visitors with this message.
6) The site ahead contains harmful programs
Evidently, the message indicates that the webpage is compromised. It has been infected by self-distributive malware which spreads itself from the infected website to visitors' computers and can even spread to other vulnerable websites.
Also, it can be assumed that JavaScript-based malware, mining cryptocurrency like Bitcoin, Monero, etc. can append a potential threat to the website.
How can you remove Google Blacklisting?
You can easily Erase the warning messages from your website. Once the website is blacklisted, Google informs you about the reason behind the blacklist.
From there onwards, you can log in to your Google Search Console and navigate to the Security issues tab to know the exact reason.
Besides, when the Google warning messages lift off your website, opt for better security measures to protect your website from any such mishaps in the future.
Some of the security measures are listed which, if followed, can ensure hardened security to your website.
Update your CMS, plugins, & themes regularly.
Change Passwords of your admin panel, hosting, etc.
Remove Nulled plugins
Install a firewall
Limit login attempts to your admin panel
Besides, disable directory listing
Set correct files & folder permissions
Improve hardware protection