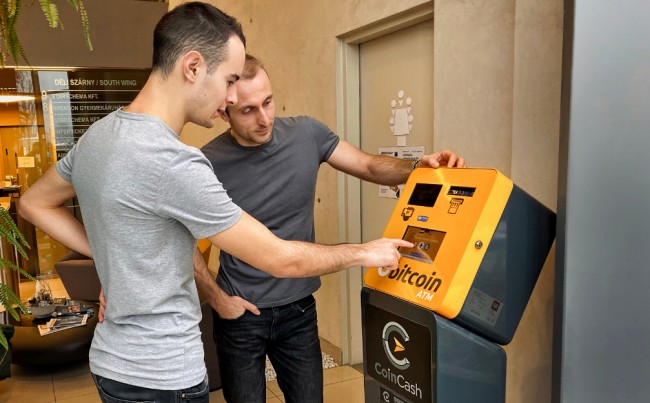 In today's world, digital or virtual transactions have become a game changer for many of us. It not only makes things easier but saves quite a lot of time. Do you need to buy an item?
You only need to perform a fast scan, and then you are through; but, do you need to send any money? You only need to attend to the particulars, and then you will be finished.
Dealing with cash can be an inconvenience, opting for digital payment solutions is the better option. If you are more interested in knowing more about bitcoins and crypto currencies then you must know about tradingox.app. 
This takes us to the topic of cryptocurrency, which is a digital or virtual platform through which transactions or investments can be made easily and effectively.
In today's world, there are many online applications and the payment process has become convenient, but all of them require a third party for confirmation. When we talk about cryptocurrency, it is a platform that does not include a third party. 
In this article we will discuss what exactly are Bitcoin ATMs and how to use these Bitcoin ATMs. Let us get started without any ado!
Bitcoin ATMs
Bitcoin ATMs are quite similar to the regular ATMs that everyone around you uses and help users to take part in financial transactions. In 2013 bitcoin ATMs came into existence.
Bitcoin ATMs, in contrast to ordinary ATMs, allow customers to purchase and sell bitcoin cases, whilst conventional ATMs only allow users to withdraw and deposit cash. This is the primary distinction between our two types of automated teller machines (ATMs).
The bitcoins ATMs include a screen or monitor, bill collector, QR code scanner and dispenser. ATMs use technology to make the process of buying and selling in a safe and secure way.
Just like a bitcoin account is not connected to the person's bank account, the ATMs are also not connected to any bank as they are a sole entity.
Using Bitcoin ATMs
First things first, the user will have to confirm their identity so that no fraud can happen. To do so, one must put in their mobile number and then they will receive a verification code which they will have to enter to confirm their identity.
Once you are in, the user needs to choose between buying or selling. If the user wants to sell the bitcoin, they have to send the bitcoins from their wallet to the code you already have. If you want to buy bitcoin, the user has to put the cash in the machine and then confirm the code they get, which is then scanned to give you the bitcoins you bought.
In today's world, there are around 35000 machines are available to use, and it can sometimes be quite easier to buy bitcoin from a bitcoin ATM than to collect it from any other method.
Such bitcoin ATMs generally provide more privacy than any other platform as they are decentralized.
To find such items, there are applications available that can help you find the location of any bitcoin ATMs near you without any problem.
In general, the vast majority of bitcoin ATMs impose a modest number of transaction fees, and there is always a minimum and maximum limit to the number of transactions you are allowed to do in a single session.
Conclusion
Nowadays, handling money can quite be a hassle in everyday life, cryptocurrencies are more convenient and immensely valuable in many cases.