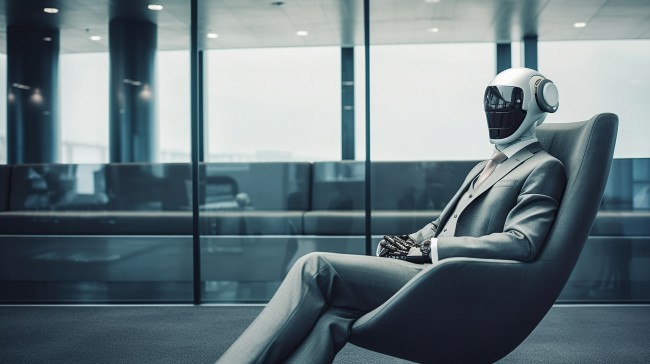 Artificial Intelligence (AI) is a popular buzzword these days, even though it has been around for a few decades.
Whether it is the growing significance of ChatGPT, generative AI in transforming enterprises, or news regarding the harmful influence AI can have on replacing manual labor, the vast potential that AI has to offer remains untapped.
AI will play a decisive role in changing and reinventing the way sectors and businesses run. AI is rapidly evolving, producing many new job opportunities while also transforming many existing ones.
Therefore, if you want to embark on a successful journey as a top AI professional, it is important that you learn more about the industries and job roles that have been revolutionized by AI, as well as acquire the necessary skillset that will help you master a specific domain.
Acquiring a Masters in Artificial Intelligence can help you grasp the essential skills, advanced knowledge, and practical proficiency required to apply for AI positions in various industries.
In this article, we have curated a list of the best and highest-paying AI careers that you can pursue to land your ideal AI role.
Top high-paying AI jobs of 2023
1. AI product manager
An AI product manager uses artificial intelligence and other related areas of AI, like machine learning or deep learning, to design, enhance, and improve AI products and solutions that deliver business value.
While AI product management has the same responsibilities and skills as traditional product management, the AI PM position is expanding to incorporate additional responsibilities that require them to understand what goes into the development and deployment of an AI application, which is different from that of a web application.
This necessitates coordination between data scientists and data engineers, in addition to the traditional product team and stakeholders.
They must be well-versed in hardware, computer languages, data sets, and algorithms and have hands-on expertise or practical knowledge of data processing and data modeling.
Having this proficiency helps them to offer AI-powered specifications to data science teams in a timely and accurate manner.
Average salary: According to Glassdoor, the average salary for an AI Product Manager is $187,309 per year in the United States.
2. AI engineer
AI engineers use artificial intelligence and machine learning techniques to bring artificial intelligence initiatives to life. These AI-powered tools, applications, and systems can be applied to solve real-world problems and help companies become more efficient.
Their main responsibilities include building algorithms and machine learning models, implementing AI frameworks, and designing, testing, and deploying AI models.
They work in collaboration with data scientists and other AI professionals and play a major role in reducing costs, increasing profit, and making business strategies.
Average salary: The average salary for an AI Engineer is $1,33,992 per year, according to Glassdoor.
3. AI research scientist
AI Research Scientists, also known as AI scientists, perform research to investigate novel AI approaches and applications, as well as conduct experiments to build unique AI techniques and algorithms capable of addressing complex problems.
They are the masterminds during the development phase, discovering fresh ways to improve existing AI systems.
Average salary: In the United States, the national average salary for an AI Research Scientist is $103,633 per year.
4. Business Intelligence Developer
Business intelligence developers are software engineers who use data analytics and technical expertise to construct BI solutions. They also have a good understanding of business processes to assist them better through data insight.
BI developers assist firms in comprehending corporate data by transforming raw data into valuable insights by utilizing data analytics platforms, reporting tools, and visualization approaches.
They develop and design various software solutions as well as program a variety of business intelligence tools that may be utilized to access data. Query tools, data visualization and interactive dashboards, ad hoc reporting, and data modeling tools are examples of these.
Average salary: The average salary for a Business Intelligence Developer is $1,03,837 per year.
5. AI consultant
AI Consultants are experts who evaluate an organization's AI preparedness. By assisting enterprises through the process of integrating AI technology into their operations, they leverage the power of AI and machine learning to boost productivity.
AI consultants use their technical expertise to direct other experts, such as machine learning engineers, big data analysts, data scientists, and others, in creating reliable, superior artificial intelligence systems.
Average salary: An AI consultant earns an average salary of $114,997 per year as per Glassdoor.
6. Machine learning Engineer
Machine learning engineers are highly competent programmers who conduct research, develop, and design self-running algorithms capable of automating predictive objects or models.
They oversee maintaining and enhancing existing artificial intelligence systems. They create software models that are used to perform operations over time and can be used to find patterns in data sets.
The more a computer learns from the inserted data set, the more accurately it predicts the outcome each time. They play the roles of a data scientist and a software engineer in one, analyzing, sorting, and integrating machine learning to carry out development projects and predict future results.
Average salary: The Machine Learning Engineer earns a national average salary of $1,22,948 in the United States.
7. Natural Language Processing Engineer
Natural Language Processing (NLP) Engineer specializes in creating algorithms and systems that can understand, process, and interpret natural human language input.
They develop AI applications that can connect with people in a natural manner by developing AI programs and using text and voice processing techniques to process text and speech data.
Therefore, NLP engineers must have a strong understanding of computational linguistics along with proficiency in programming languages. For NLP projects, machine translation, text summarization, answering queries, and context understanding are all required.
Average salary: The average salary of an NLP engineer is $109,771 per year.
8. Robotics engineer
Robotic engineers specialize in designing, developing, and testing robots and robotic systems by incorporating AI algorithms and technologies into them.
They use AI and machine learning techniques to enhance the performance of a robotic system that is capable of performing autonomously.
The Robotics field has seen major advancements in recent years with its application in several industries such as healthcare, automotive, industrial, and defense. Robotics engineers hold engineering degrees, especially in the field of mechanical, electrical, or electronic engineering.
Average salary: The annual salary of a Robotics Engineer in the United States is $98,409.
Conclusion
As a result, it is evident from the list of top high-paying AI professions that artificial intelligence is one of the most in-demand technologies in the world right now, and there has never been a better moment to explore AI.
So, acquire the relevant certifications and job experience to launch a successful career in the AI universe.