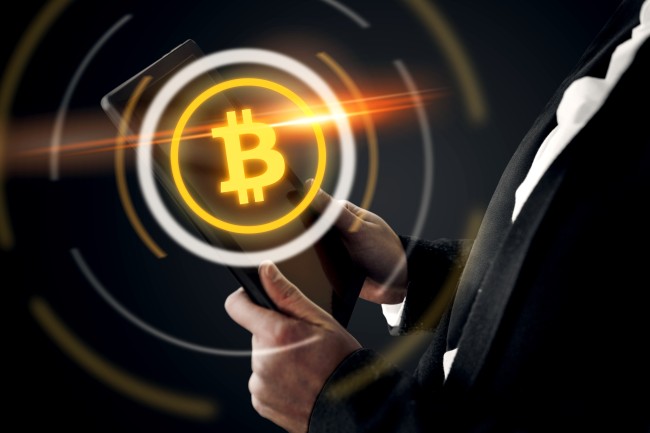 People are eager to own and use Bitcoin for making purchases, so it seems like a new payment method is going mainstream. With major corporations accepting Bitcoin (and other cryptocurrencies) as payment, a wide array of things, services, and experiences can be paid for.
Bitcoin has captured the public imagination, so even people who've never owned digital assets are looking to buy Bitcoin with credit cards and use it in the future.
The world is slowly but surely moving towards a digital ecosystem, so taking payments in Bitcoin can provide unparalleled benefits to businesses.
The Primary Benefits of Accepting Bitcoin Payments
There are several reasons why you might want to accept Bitcoin payments, as follows:
No chargebacks or disputes to worry about. When a customer files a chargeback or disputes an order, you find yourself in an uphill battle. It can eat into your revenue and cause major problems like merchant account termination. Once you start accepting Bitcoin payments, chargebacks and disputes cease because crypto transactions can't be canceled, altered, or reversed.
You can attract business from Bitcoin enthusiasts. Attracting new customers helps you grow your business and reach new markets. Accepting cryptocurrency payments is the best technique to attract more Bitcoin enthusiasts to your business. You can even transact with international clients without paying steep fees.
Transactions will process quickly. The number of financial transactions is enormous, but most rely on dated technology, which is slow, expensive, and unreliable. Bitcoin transactions take between 1 and 1.5 hours to complete. Moreover, Bitcoin relies on blockchain technology, which reduces your financial expenses.
Bitcoin Vs Credit Card: What's Better for A Merchant?
Bitcoin and credit cards offer customers a means to pay electronically, which comes in handy for in-person transactions and online sales. Credit card payment providers charge merchants interchange fees for processing payments, typically between 3% and 4%.
If you want to save costs, you're better off accepting Bitcoin payments because they don't require a processing fee; the crypto payment gateway merchant will charge 1% to cover the processing costs. The learning curve is steep, but you'll eventually get the hang of it.
To Start Accepting Bitcoin as A Business, You Must
1. Understand The Cryptocurrency Laws and Regulations in Your State
If you receive Bitcoin as payment for goods and services, the amount you receive will be taxed at ordinary income levels. This is why it's essential to become familiar with the laws and regulations in your state; otherwise, you'll receive an unpleasant visit from the local tax office.
The tax implications of accepting cryptocurrency payments vary by country and impact your overall accounting system. For example, in the US, you'll pay income tax and federal income tax. As in most countries, you'll owe Capital Gains Tax any time you sell, exchange, or spend Bitcoin.
2. Set Up a Bitcoin Wallet or Crypto Gateway
The manual process goes something like this: the transaction is initiated by the customer from their Bitcoin wallet. All they need is your payment address to seal the deal. Hence, you'll need to have a wallet app.
A Bitcoin wallet is encrypted with a private and public key to ensure the digital assets stored are accessible only to the owner. Before setting up and creating a Bitcoin account, google the app and see what other people are saying about it.
Only choose a program that others vouch for. Creating a Bitcoin wallet is as simple as downloading an app on your computer or phone.
If you want to embed Bitcoin payments directly into your checkout flow, a gateway can help you do that. More exactly, a cryptocurrency payment gateway makes it possible for you to accept Bitcoin in exchange for goods and services.
When a customer makes a purchase, the Bitcoin transaction goes through the payment gateway at a fixed exchange rate; the cryptocurrency is automatically converted to fiat currency, so you can avoid the volatility of the market.
Even if Bitcoin is the most supported cryptocurrency, gateways provide the ability to pay with alternatives like Ethereum, Litecoin, and Bitcoin Cash.
3. Enable Bitcoin Payments at The Checkout Process
There are several platforms available where you can accept Bitcoin payments, such as WooCommerce, Shopify, or Magento. Using a plug-in is the most secure way of collecting cryptocurrency payments and the easiest way to get started (it only takes a few minutes to install and configure the plug-in).
If this option isn't available, you can integrate Bitcoin payments with HTML code from your wallet. You set the values of the variables to produce the desired effect. There's a wide variety of HTML authoring tools available, in case you didn't know.
4. Integrate Bitcoin Payment Processing with Your Accounting Software
Accounting software integration allows you to trace the root of transactions and find out the history of Bitcoin payments.
Rather than copy-pasting content from one spreadsheet to another, you should integrate Bitcoin payments with your accounting software to reduce the workload and improve accuracy.
All payments should be recorded in the platform where you account for the rest of business transactions. If you don't gather information as you're operating, you're not going to have the necessary data to run your business, so export the data into standard accounting software like QuickBooks.
Wrapping It Up
When you accept Bitcoin payments, there's no direct cost to you, but you must reformat your reports and train customer service. Anyway, it's easier to receive payment by removing the need for a third party, such as a bank.
You'll want to inform customers they can pay with Bitcoin before they reach the checkout so they feel more confident in their purchase and have the incentive to shop.
The explosion of new technologies has expanded business communications. For instance, you can use social media to interact with customers and inform them about your payment methods.
If you're one of the businesses left out in the crypto revolution, there's no better time than now to accept Bitcoin payments. It's not merely a survival technique but a way to increase productivity and, above all, profits.