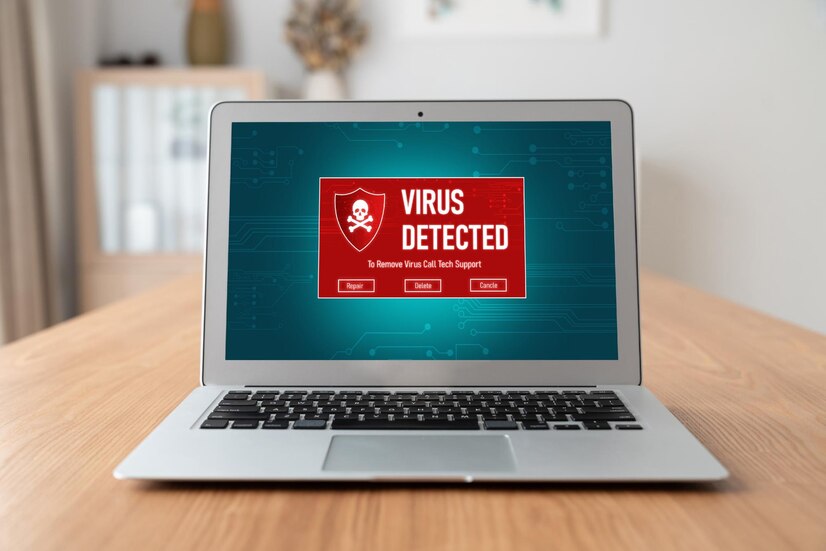 If you want your website to be protected, there are several strategies that you can implement, the first one is getting a secure hosting provider. Once you do that you can move on to actively protecting your website by doing the things in this article.
However, let's understand why it is important to do so.
The dangers of hacking
Hackers have numerous ways to exploit your site or computing resources, such as:
Placing illegal content on the site.
Sending spam mailings, potentially harming your customers' experience.
Launching attacks on third-party resources using your server.
Installing malicious software, like mining scripts, without your knowledge.
These actions can lead to severe consequences not only for your business, with search engines blocking infected sites but also for your hosting provider, as the compromised site's IP address might get blacklisted. Most importantly, your site visitors can be adversely affected as well. If you have already faced such a situation, immediate action is imperative.
How To Protect Your Website
1. Search Engine Services
Search engine services provide valuable insights into site security. When you integrate webmaster tools from Yandex or Google with your website, these search engines will promptly notify you of any security issues detected.
By leveraging these tools, you can access a comprehensive report. For instance, Google's Search Console will readily display the sections of your site's code that the search engine perceives as potentially risky and this information empowers you to address and rectify potential security vulnerabilities proactively.
2. Website Antivirus
Website antivirus solutions offer automated virus scanning capabilities. However, their usability depends on your hosting or server configuration, the operating system, and the availability of a control panel.
3. Control Panel
If you are using a hosting or virtual server with a control panel (Plesk, cPanel, DirectAdmin), it is advisable to leverage the built-in antivirus solutions for scanning. These control panels offer efficient tools for identifying and automatically treating infected data. To access the full range of features, a license purchase may be required.
For ISPmanager panel users, there is a free ImunifyAV antivirus module available. It comes equipped with regular virus database updates and the ability to perform automatic treatments, making it an excellent choice for high-quality scanning.
The free version of ImunifyAV antivirus is automatically installed with ISPmanager, although its features are somewhat limited. If you desire more robust functionality, you can consider purchasing the paid version from CloudLinux or its resellers.
4. Manual administration
If you are manually administering a server without using a control panel, there are alternative options available for detecting malware on Linux servers. One such option is ClamAV, a free antivirus designed for Linux.
You can find detailed instructions on how to install and perform virus scans using ClamAV in the ClamAV antivirus check article.
Another viable choice is Linux Malware Detect, which offers similar capabilities for identifying malware within website code and also provides an additional option for effectively safeguarding your server against potential threats.
5. Online Scanner
Online scanners provide a convenient and free method for verifying your website. By simply inputting your site's link, these tools generate reports containing lists of malicious code or infected files.
However, it's essential to understand that online crawlers conduct only superficial searches since they lack access to the website's files.
Additionally, it's crucial to prioritize security, especially when your site contains sensitive information or personal data of users. In such cases, uploading an archive of your site's files to a third-party service for scanning is not advisable.
Several well-known online scanners are available, including:
VirusTotal: One of the oldest and most popular website scanners, capable of scanning archives or websites through a link.
Sucuri SiteCheck: Specializes in website security, detecting malicious code, viruses, blacklisting, errors, and outdated modules with just the URL for verification.
Kaspersky: An online scanner from the renowned Russian antivirus software provider, capable of scanning archives or websites through a link or IP address.
Norton LifeLock: Analyzes sites and provides their status, allowing users to contest and remove sites from the company's antivirus database. Registration and ownership confirmation are necessary to use this service.
These tools offer valuable insights into your website's security and potential threats, making them helpful resources for maintaining a safe online presence.
Conclusion
Safeguarding your website from viruses and hacking is of utmost importance to protect your business and your customers. The dangers of infection and hacking are significant, with potential consequences ranging from search engine penalties to reputational damage.