Modern technology is taking financial transactions, investments, and asset holding to a new level. The emergence of the world's first cryptographic unit dates back to 2008. Bitcoin was developed by an unknown person, Satoshi Nakamoto.
It revolutionized the financial and IT community and triggered the currency market update. You can read more about the legendary developer at https://en.wikipedia.org/wiki/Satoshi_Nakamoto.
Since then, many types of digital currency have appeared and are still being created today by enthusiasts. Such units as Ethereum (ETH), Bitcoin Cash (BCH), and Dogecoin (DOGE) have been particularly successful.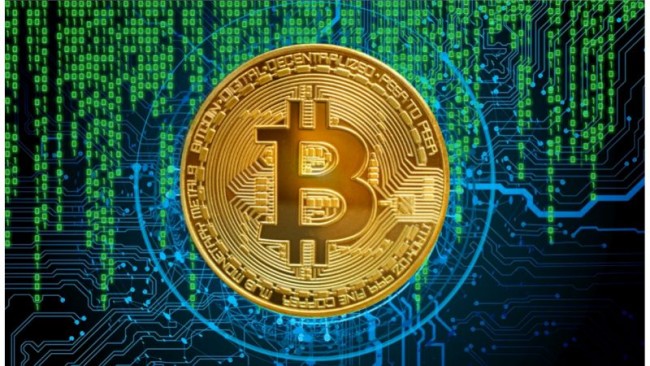 It is important to note that due to its natural nature and decentralization, cryptocurrency is attracting the interest of a growing number of ordinary people and large financiers.
At the same time, certain factors and events of the past year 2022 do not bring clarity to the forecasting of the cryptocurrency market.
If you want to understand the specifics of the market, Max Bet-an author of the gambling review website SlotsUp, will help you as he knows everything about crypto and new trends in the IT world.
Areas of Cryptocurrency Use
The growing interest in cryptocurrency expands its areas of application. However, the main ones can be called three groups.
| | |
| --- | --- |
| Application area | Overview |
| Financial transactions | This is the largest group by financial assets, as it provides for large and small investments, trading, deposits, and lending, in order to increase cash. Investments are considered both in the short term and in the long term for several decades. |
| Bypassing restrictions | Anonymity and blockchain technology allow transfers to be made from different countries, bypassing restrictions and paying no taxes. There is a known case of an $82 million transfer with a transaction fee of only $0.4. Cryptocurrency assets are also difficult to trace, much less to freeze or confiscate. The anonymity of payments protects against the introduction of personal data, that the owner does not want to share. |
| Consumer sector | This includes household purchases, payments for services, entertainment, salary payments, donations, and contributions. In some cases, cryptocurrency can be used for rewards, winnings, and bonuses. Goods and services are offered by well-known marketplaces such as Amazon, eBay, WordPress, Etsy, Dell, and AirBaltic. |
Many online establishments offer deposits in cryptocurrencies. The direction of the gambling industry is especially developed. There are crypto casino that focus either on several types of currencies, including fiat or concentrate solely on crypto.
Fluctuations of Cryptocurrency Rates
2022 was a very challenging year for the cryptocurrency market due to several major factors. First and foremost is the collapse of the FTX exchange and the arrest of Sam Bankman-Fried.
The BBC News Channel writes about this in detail at https://www.bbc.com/news/business-64313624. Multibillion-dollar capital collapsed literally overnight pulling in companies financially related to FTX, among them
Liquid Global;
Sino Global;
CoinShares;
Genesis;
SALT.
The high volatility of the cryptocurrency manifested itself in strong rate fluctuations. If we consider that the historical maximum of BTC was reached at the end of 2021 and amounted to $67,000, then a year later the value of one bitcoin did not exceed $17,000. And this is far from the first case of a sharp rise and fall of digital units.
The second important factor is the distrust of decentralized, unsupported currency on the part of reputable financial companies. That is why they invest with great caution. And after cryptocurrencies collapsed by an average of 65-85%, loyalty to such assets dropped to a record level.
Future of Cryptocurrency: Forecasts of Experts
Predicting the future of the cryptocurrency market is a rather difficult and unrewarding task. As many financiers and experts as there are in the world, so many opinions and judgments about what the future holds for the virtual money market.
Today's hard times may well change into a thaw in the exchange rate. Let's take a look at a few predictions from the most prominent investors and industry experts.
Warren Buffett
The world's largest investor has been skeptical about cryptocurrency as a phenomenon since day one and has been predicting its short "life" since 2014.
He foresees the disappearance of this type of funds in 10-20 years from the moment when Bitcoin entered the market, and if you believe the forecasts, there is not much time left. And the past collapse in some ways confirms this probability.
Miller Whitehouse-Levine
The political director of the DeFi Education Fund Group does not provide much more clarity on the prospects and "recovery" of crypto, as he does not see any near-term possibilities for regulating such assets.
His prediction has to do with a Congress split almost in half between Democrats and Republicans, who are more likely to focus on dissent rather than drafting new laws.
It is important to understand that the collapse of FTX had a negative impact on the entire sector, discrediting cryptocurrency as a reputational asset. Today, the sector is seen as a risk zone even by those who planned to invest millions of dollars in the industry not so long ago.
Dozens of large and even smaller companies have gone bankrupt and ceased operations. This is not a good atmosphere for the development and revival of the market. 
Legislative regulation of the market would reduce risks and attract more finance but it is a complicated and so far impossible process.
Is it worth investing in cryptocurrency in 2023?
Despite the fact that the rate of the main types of cryptocurrencies is depreciated, many experts are very optimistic about the future of digital funds. It will take time but most experts agree that by the end of the fall, the rate will stabilize and grow.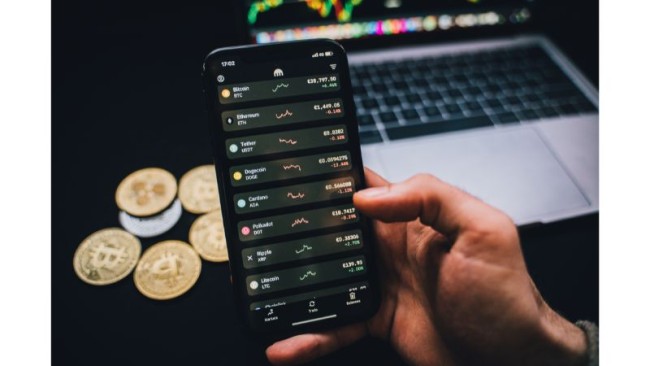 To avoid bankruptcy, it is recommended to invest in crypto with a perspective of 5-10 years in mind, rather than as a short-term investment. Allocate your budget as follows:
60% in low-risk currencies – BTC, ETH, and BNB;
up to 30% in medium-risk assets – DOT, ADA, and AVAX;
the rest in higher-risk coins – FIL, TWT, and GNOX.
Many experts and well-known brands are not losing faith in the crypto unit. For example, the cryptocurrency exchange Bitbank predicts bitcoin's value will recover to $50,000 by the end of 2023.
Matthew Siegel, an analyst at VanEck, talks about a mid-year drop to $10,000 or lower, but the rate will rise to $30,000 by winter. Alkesh Shah of Bank of America agrees, recalling that crypto has risen 2,000% since 2016.
An indication of the positive dynamics is the interest of major brands such as Facebook and Instagram, which are now testing different currencies for smart contracts.
Starbucks offers Polygon, an NFT-based loyalty program, while Telegram and Signal are using some crypto technologies. Elon Musk is integrating cryptocurrency into Twitter.
These are networks with an audience of billions, and even if one percent follow their lead, it would soon restore the cryptocurrency market to 2019 levels.
What are the Advantages of Cryptocurrency?
Having discussed the disadvantages, it is worth recalling the advantages of digital money, which allowed them to become so popular and in demand.
Decentralization – The lack of control by financial institutions and banks. To some extent, the developers have control, however, they have no influence on the rate and value of the currency. 
Security and anonymity – The owners of the cryptocurrency are not known by anyone. To create a payment, it is enough to enter the data of a wallet without specifying personal information. 
Speed of payments and commission – No other payment system is able to conduct transactions so quickly. The transfer fee is negligible or absent at all, which is economically advantageous.
Simplicity without borders – Using crypto is simple, any beginner can learn it in a couple of minutes. You can transfer funds to any country in the world without fear of getting financial transactions blocked. 
Protection against inflation – Despite the high volatility of cryptocurrency, even the top currencies in the world backed by public capital are more vulnerable to depreciation, so over the years they can lose their value.