Logistics is the backbone of any expanding economy. The global logistics market's CAGR (compound annual growth rate) is predicted to be 6.5% from 2020 to 2027, with a forecasted value of $12,975.64 billion. 
In a modern setup, your fleet performance is crucial to the success and profitability of your business. Your fleet managers need to be able to engage with their team in real-time and have total asset awareness to increase fleet efficiency.
Technology improvements in the financial sector have been particularly significant in payment procedures as it continues to strengthen the business globally—leading to more robust solutions in the trucking industry through fleet payment.
The rise in technological advancements propels the fleet sector toward digitalization due to the expanding trend and the increasing number of vehicles used in logistics operations globally. It makes sense that fleet managers and owners are adopting fintech for fleet payment solutions to help with profitability, sustainability, and development in an industry like trucking.
Let us walk you through how the latest fintech developments improve fleet performance, but before we dig deeper, let us understand what fintech development is.
Understanding fintech developments
Fintech stands for financial technology. It entails using digital technologies to introduce substantial improvements in the banking and financial services sectors. Fintech refers to businesses that employ technology to enhance or automate financial services and processes.
In the financial services sector, technology is familiar. Earlier examples of how technology altered the banking sector include credit cards and ATMs.
The only difference is that the current generation of financial technology firms offers digital financial services on a bigger and more expansive scale. Fintech innovations gave rise to new financial services while reducing some of the restrictions of the earlier ones. 
Fintech has a wide range of applications, from mobile banking and insurance to cryptocurrency and investment apps. It has several advantages for both consumers and businesses.
Boosting fleet efficiency with the latest fintech developments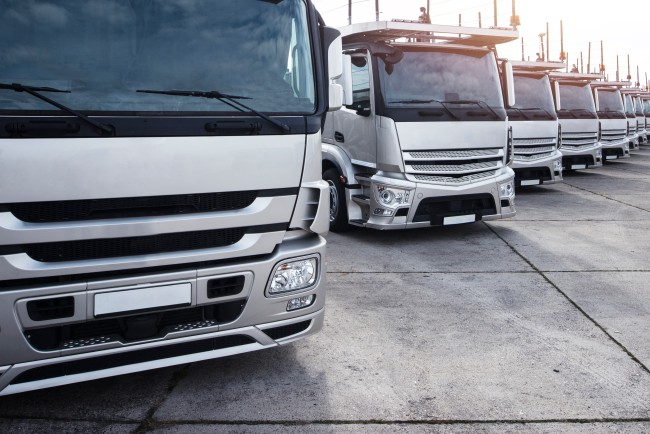 In fleet operations, any finance team has many challenging tasks, such as fuel, vehicle maintenance, parking, loading and unloading costs.
Traditionally, these duties have been primarily paper-based and challenging for truckers to execute since the suppliers that support the ecosystem typically need a point-of-sale system that makes it simple for them to issue invoices and collect payments. However, the fintech industry has addressed these issues, and their usage has been incremental in optimizing fleet performance.
Managing fleet and equipment tracking centrally
The advancement of fleet management systems and the introduction of fleet aggregators have been incremental for a huge increase in the income of fleet businesses. By incorporating advanced technology and services into the value chain, fleet management systems have significantly altered the conventional fleet business.
Today's fleet operations rely on modern technology to improve processes and stay connected with stakeholders. Traditional paper-based procedures are not organized and do not promote teamwork.
Equipment management software lets you keep track of equipment and power tools alongside your vehicles and ensures you are in touch with your team.
You need equipment management software to eliminate bottlenecks by controlling your fleet's small equipment and power tools in one location. The fleet's overall operations are enhanced by it. Optimizing fleet performance is essential to keep information like equipment specifications, location, and purchase details only a click away.
You will be able to properly and effectively track your equipment with the help of the software, which works with NFC tags, QR codes, and barcodes.
To ensure everyone is aware, post pictures and documents and tag team members in comments. It will be simple for everyone to use a central hub for your small equipment as there is no limit on the number of users.
Fintech fleet solutions offer financing choices
Small and medium-sized businesses have historically struggled with capital, and fleet owners need access to formal financing. Only a tiny portion of them have official credit available to them. Due to their lack of credit history or even a consistent income stream, banks are hesitant to lend to small business owners.
Smaller or newly established trucking firms have also adopted fintech services to obtain better and quicker financing. Sites for peer-to-peer lending contribute to rate reduction by increasing competition among lenders and expanding market options.
Fleet startups and established trucking firms are able to quickly and easily acquire operating cash using the platforms provided by fintech business loan providers.
The trucking business gains from improved payment procedures with control and visibility, as well as data collection that enables quicker and more informed choices. Additionally, these fintech-driven electronic fleet payment solutions aid in cost reduction, risk reduction, and income generation.
Effortless electronic fleet payments for business
The goal of fintech—the core of the fleet management strategy is to remove barriers from the financial process. The fintech layer adds value to the fleet driving platform by providing lenders with real-time data and analytics to help them make smart loan decisions.
By simplifying the process and making payments simpler, fleet solutions have been built to optimize payments and maximize the financial capacity of the present fleet. The platform ensures that transactions are confirmed and logged for each vehicle throughout the whole fleet, thanks to its end-to-end integration across the fleet payments ecosystem.
Fleet operators will benefit from managing cash flow based on demand and route improvements and gaining access to finance from lenders by adding a fintech layer to the fleet operations value chain.
Virtual cardless payments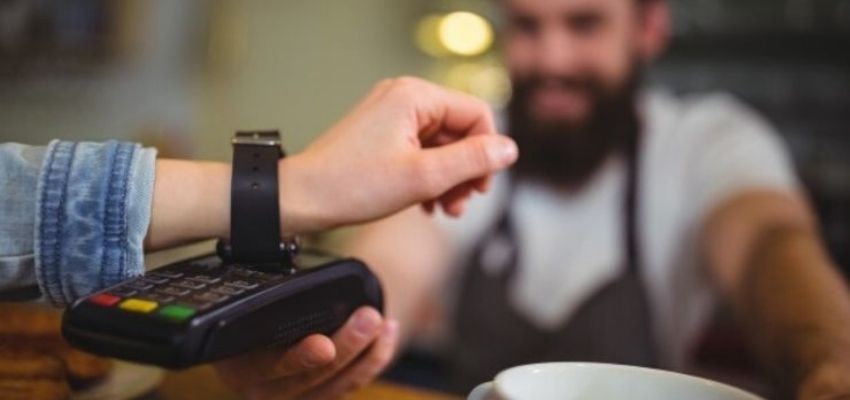 The security, flexibility, control, and data visibility of virtual fleet payments enabled by fintech are superior to checks and traditional payment methods. More data is added, as is the capacity to mine that data and turn it into something useful.
Today, we have access to many streams of data from various sources, including the fleet itself, telematics/GPS, fuel, and maintenance purchases. A few years ago, accessing data meant creating a spreadsheet with one data source, such as transactions.
Integrated payables and virtual payments are just two fleet solutions that fintech has influenced over the last few years—with no signs of slowing down. While it will be surprising to see the remarkable advancements that companies have provided the trucking industry, it must also be said that these are only two of the many fleet solutions.
A significant shift toward contactless, cardless, and virtual transactions is now occurring in payment systems. These all contribute to giving a fleet manager a complete understanding of fleet management.
Integrated payables
Cutting paper checks and manually processing payments is a time, money, and resource drain for any firm. With integrated payables systems, fleet owners will completely do away with the human labor involved in processing payments.
Whether the fleet payment takes place at the pump or with a vendor, the platform makes the procedure smooth and safe. You will gain from easier payment processing and management, including the following:
Flexible payment options
Lowered payment costs
Lowered processing fee
Enhanced payment Security
Improved relationships
Enhanced Cash Flow
Improved Data Insights
Business Continuity
Organizations are equipped with the tools they need to execute and process payables rapidly, safely, and effectively thanks to fintech solutions.
Integrated payables give businesses a method to handle payments without raising costs, eliminate squandered internal resources, and concentrate on driving development by automating tedious operations.
Trading and machine learning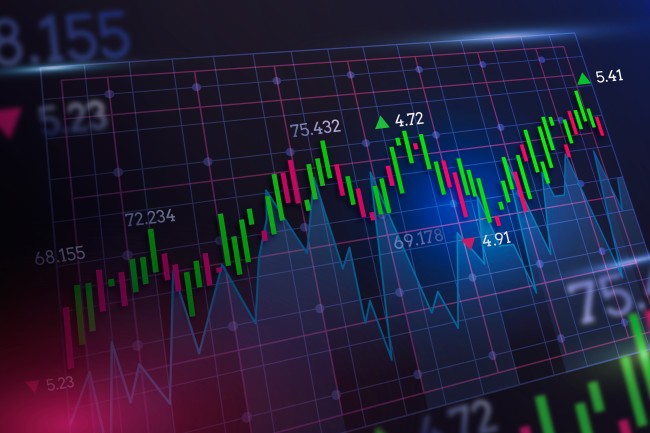 The Cornerstone of finance is the ability to forecast the direction of the markets. Machine learning has taken on a more prominent role in fintech—notably in trading, given the billions of dollars up for grabs.
The capacity of this branch of AI to analyze enormous volumes of data using algorithms made to identify patterns and dangers gives customers, businesses, lenders and other stakeholders a better knowledge of investment and purchase risks early in the process.
Accountable employees
In business fleets, timesheet fraud is a real problem. Companies will stop using handwritten timesheets because of fleet management solutions.
These systems include GPS tracking options and job management programs that enable managers to keep track of the number of hours driven, deliveries delivered to clients' locations, and the workload finished for the day. This will make payroll administration simpler for you and take the guesswork out of any potential issues.
If you oversee a fleet of commercial vehicles, you are familiar with the challenges of maintaining a successful fleet. The management of operations and timely supply delivery to customers will take time.
As a result, forward-thinking businesses are putting fleet management technologies in place to make it much simpler to manage a fleet effectively.
Fleet managers are now able to receive real-time insight into fleets, enhance driver safety, increase fuel efficiency, maintain a safe and dependable fleet, and get rid of employee fraud, thereby cutting costs thanks to new technology.
Enhancing fleet performance with fintech innovations
Managing your fleet is vital for running a successful business. The future of the transportation sector will be more fascinating than ever because of fintech developments in operations management.
Smooth fleet operations will improve businesses' financial performance by reducing risks and providing information for wiser financial decisions. The correct solution using cutting-edge technology will manage assets easily and significantly boost the organization's profitability.