Nowadays everyone is looking forward to establishing their start-up, which has become quite a trend now. There has to be at least one start-up nearby to your location. They have become that common these days; the reason being they give us a hope to do something on our own.
However, establishing one is not that easy as it seems to most of the people out there, instead, it is quite a hectic task that most people tend to fail at.
Establishing a successful start-up is another thing, and beginning a start-up is just another thing that asks for determination and proper research. Without them, you are most likely to fail miserably.
Before we jump right into the guidelines regarding picking up a suitable start-up idea, it is important for us to address the fact that why start-ups are becoming so popular these days. So, without any further ado, let's jump right into it.
Why Start-Ups are Becoming Popular These Days?
Things have changed a lot from the last decade; people don't want to get stuck between 9 to 5 jobs in an office. Now, they are favoring a more chilled out approach to work, where they can follow their own schedule and be more productive while working.
Another big and noteworthy reason is the rising number of dropouts who are looking forward to starting their own business. The unconventional increase in university fee has made these individuals more dedicated to their career.
What's the Future for Start-Ups?
Keeping in mind what start-ups are achieving nowadays, their future is looking bright and promising. Since start-ups are somewhat ensuring profits on so many levels, it might get easy for them to attract investors.
As it is an app dominated era where every 2nd start-up has its own app, they are most likely to spend a huge amount of funds over the cloud network. Now the question is which start-ups are most likely to score big in the future? Well, the answer to that is quite simple; the ones that are tech-savvy might pull off wonders in the future.
Now that we are done explaining why start-ups are so much popular among us, we cannot deny the fact that most of them tend to fail in the earliest stage. So, what are we waiting for? Let's do it.
Why Start-Ups Fail?
1) Business Model Failure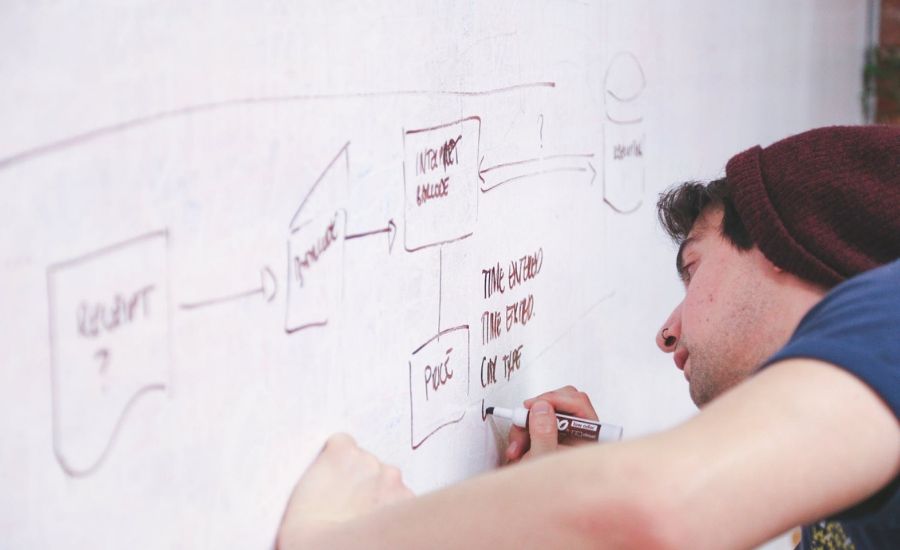 This might be the most common causes of a start-up's failure. The issue is entrepreneurs are too optimistic regarding a myth that it is quite easy to gain customers. They make an assumption that by making an intuitive website, service, and product, their customers/target audience would do anything to attain their services.
With this kind of attitude towards their business module, they may get the first few customers easily but in just a matter of time, it becomes an expensive task to carry out. In most of the cases, it is being shown that the cost of acquiring the customer (CAC) is higher than the lifetime value of that customer (LTV).
You need to observe your audience as they can provide you with lifetime value in less investment as well. Despite that, there are still entrepreneurs who are failing to do so.
2) Market Issues
Market fluctuations are common these days, but when it comes down to its impact on start-ups, we can say that it can make or break them. Here are some possibilities that might end up with.
The first one on the list is market timing. There are chances that you could be ahead of your market by a few years, and your customers are not ready yet to your proposed service.
The market size of those who really need your service and funds is simply not large enough.
3) Poor Management Team
Other than business model failure, this issue is quite common among the start-ups. With a well-rounded management team, you can achieve every possible target and that too in less amount of time.
A poor management team is quite often weak on strategy, and building a product that no one would like to buy in the first place. Other than strategy, they are bad at execution as well, which often leads to issues with the product and not getting built on time.
4) Running Out of Funds
This is quite a major reason that often leads to a start-up's failure. It all comes down to the CEO to make that there is enough cash left so that the company can meet the requirements on time along with positive cash flow. Now the question is how to efficiently manage funds? Well, that's why we are here.
The first thing that you need to do is to get rid of elements of risks. You can do that by hiring a key team member who can help you overcome such hurdles.
Always make sure to invest a good amount of time in customer validation whenever your product is under beta test.
So, these were some of the reasons that you'll find behind a failed start-up.
Keeping that aside, we think it's quite important for you to know what makes a successful start-up.
What Defines a Successful Start-up?
There are thousands of successful start-ups around us, but if you'd like to make yours amongst them, then we are glad to tell you that this is the right place you are looking at. As far as we know, there are so many definitions available, but, we have managed to put together the ones that worth mentioning.
The One Where Market is Satisfied with Your Product
It is quite obvious that if you have unsatisfied customers, your start-up is no more than a failed idea.
Keeping your target audience/customers happy and satisfied is quite an important pillar in establishing a successful start-up. You need to design the product while keeping your customers in mind. Receiving positive feedback is what most start-ups want in the first place, for them it is a success.
The One That Provides You Freedom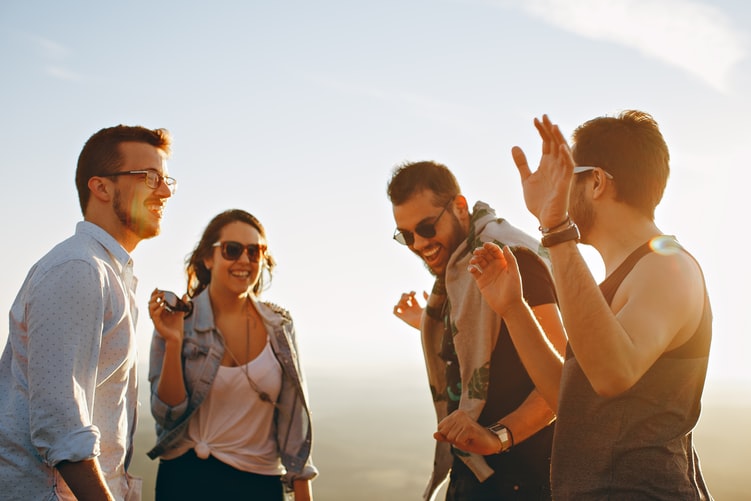 Who doesn't want freedom? Nowadays, everybody does, at least in jobs, and this is one thing that can only be found in start-ups. It can come in many forms like freedom of location, creative freedom, financial freedom, and most importantly the freedom of time.
The One That Makes You Your Own Boss
Creating a job that allows you to do the work which you always wanted to do, make you your own boss. Now, you don't take orders from anyone else. From a start-up, you can get the ability to control your own destiny.
As we have already mentioned all the major aspects of a Start-up, now this might be the right time to tell you how to choose your start-up idea. 
How to Choose a Suitable Idea for Start-Up?
Choosing an appropriate idea for your start-up is quite a crucial stage, where your start-up's fate will be decided. Do you know what that means? A wrong step and you are most likely to taste face failure. The point is, your idea should be unique enough to attract more and more investors.
But, how to do that is the main question that often leaves people hanging in the first stage itself. Well, don't sweat it; we are here to help you out in the best possible way.
1) Target Something That Is Vulnerable In The Market
There are people who'd recommend you to target a large market, that's not what we are going to tell you; instead, you need to explore a small market that is expected to score big in the future.
The bottom line is, don't choose that market which is booming as you'll get demolished by the leaders, and don't choose a small one, as it'll take too much to make something big out of it. So, what you are left with is the market which is growing at a constant rate and can become a noteworthy one in the future.
2) Choose such an Idea where an App can be Integrated
In this mobile app dominated era, every other business is investing in making its own application. Mobile apps are such tools that can help your business to grow as they are easily accessible, and the marketing and promotion generated by mobile apps are just impeccable.
So, it is recommended to make one, and if you have decided to do so, make sure to rely on a trust-worthy app development company.
3) Conduct Market Research
While working on a start-up idea, it is important to run constant market research on what you are thinking. Doing so, you can get the perfect idea who could be the target audience, the condition of the market, and do people really need what you are offering.
Also Read: Why Surveys Are Important For Your Business?
4) Pick Something That Can Help You Understand The Users
In order to reach the maximum heights, you need to offer such a product with which you can easily understand the users you are catering to. As long as they are satisfied, those customers can assure you longevity in the market, which is evidently full of competitors who'd be more than happy to replace you.
5) Determine Your Competitors
Determining your competitors is as important as working on an idea. This is one of those stages that most of the start-ups tend to miss out on. Doing so, you can learn what you are missing out on and what things you can do to mend them.
Healthy competition is proven to be good for further growth for any sort of business, as you can learn what your competitor is doing to satisfy its customers, and so on.
That's it; these are some of the ways through which you can find yourself an appropriate idea for your start-up. However, if you still fail in doing so, we recommend you to dig deep and think as per a customer's and market's point of view.