Did you know that – the happier your employees are, the more productive they become? The office culture is often plugged as the secret sauce for companies to boost employee productivity and grow their brand into a more profitable enterprise.
The more comfortable and energetic your office culture is, your employees will work with more positivity and concentration. Culture matters more than ever.
2014, Turnstone Small Business Culture Report unveiled that 89% of entrepreneurs consider culture to be a critical contributor to the success of their business.
Keeping your employees happy and healthy should be at the top of your priority list. You should focus on creating a more stable environment so that the employees can enjoy working at the company. Moreover, Happy employees are more productive.
To help you create a productive office culture and a happy environment, here are 06 solid steps that you should practice –
1. Empower your staff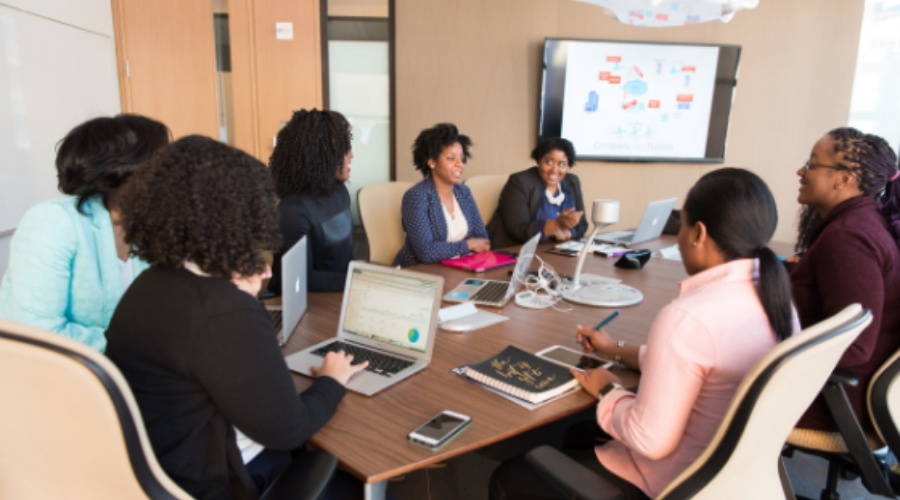 Unleashing your employee's potentiality is the first step you should take. The most crucial elements of job satisfaction and productivity are – Trust, Respect, and Training.
It is very vital to have an environment in the office where it is possible to hold different views. Also, new ideas should always be welcomed and listened to, plus individual differences should also be respected.
When conflicts or issue takes place, the situation should be addressed to understand it and make it better, not punish or judge.
The employee productivity boosts up when the communication is transparent, honest, and frequent. The environment should be in a way that the employees feel free to share things.
Providing proper training to the employees makes them feel esteemed and gives them knowledge. People are more satisfied and motivated if they know that their organization is duly committed to their personal and professional growth.
Also Read: 11 tips to keep your employees on track
2. Taut the workplace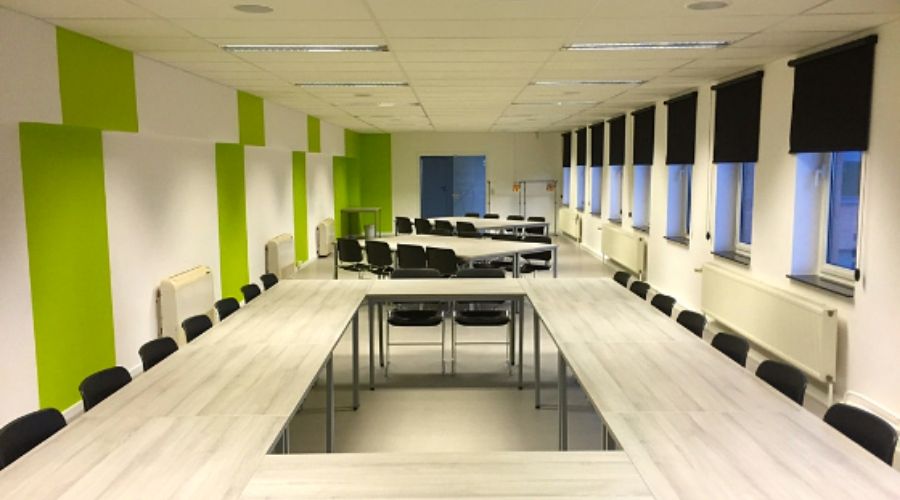 The workplace is the area on which you should concentrate on sprucing up. Build up an environment that suits your culture. Do you or your employees thrive for creativity? You can change the pattern and style of the workplace. You can turn it to huts instead of opting for cubicles. Colours are important. You can play well with colours and add different artworks to make the area look more active and inspirational.
You must select user-friendly office chairs with comfortable seats. Instead of choosing sterile desks and metal shelves, opt for stylish wood pieces. To give a relaxing retreat during breaks, place comfortable couches in the lounge area. To provide the office with a natural touch, you can introduce plants. You can also place embellishing beautiful rugs to alleviate the look of the floor tiles.
3. Provide employees autonomy and freedom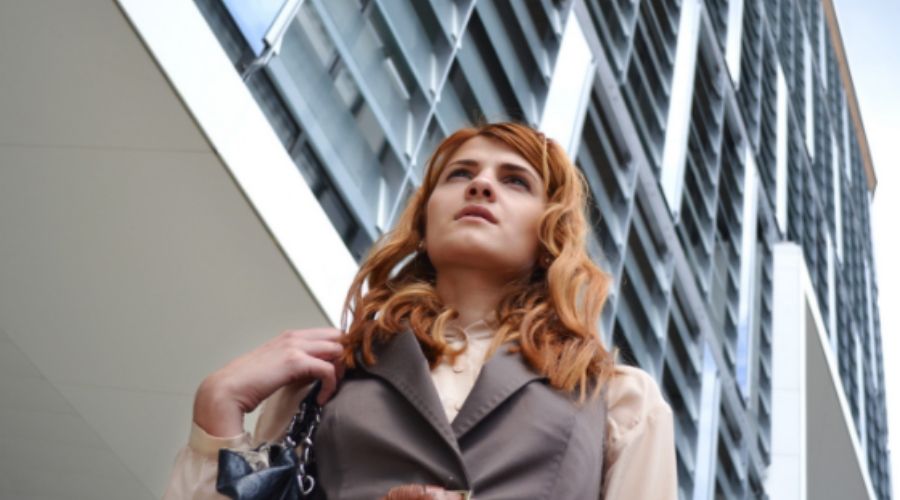 Putting restrictions and compelling the employees to wear specific uniforms in the work hours, execute the task in a certain way, or not allowed to be themselves, then they will be less productive and unhappy.
If you are willing to raise the bars of your business production, you must let the employees do the work in a manner in which they feel comfortable. It will encourage the employees to remain in a state of mind with no regulations. You can then push them off to work properly with all their heart.
Also Read: How cloud hosting is boosting the growth of small businesses?
4. Celebrating Accomplishments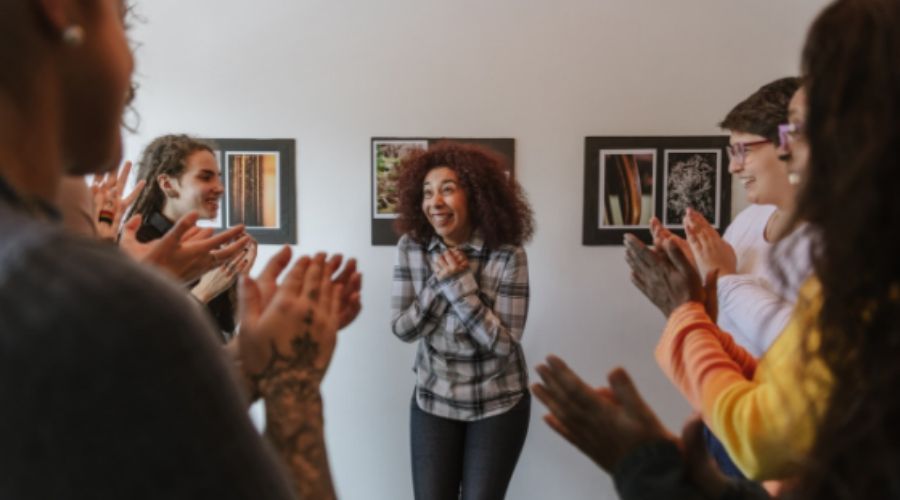 A great workplace excitedly celebrates the accomplishments of its employees. When employees remain happy, they get the job done effectively and accurately. You must show your employees that you notice the work done by them regularly and it contributes to the company's central mission.
To show appreciation for the employee achievements:
In your company's general meetings, you must acknowledge the employees who have met their target goals.
When any of your employees have succeeded in achieving something great for the company, you must congratulate them with a company-wide email.
Did an employee of your company win a bicycle race? You should support the achievements which are outside the professional context too.
You can also post the accomplishments on the social-media. In this manner, on the one hand, you will confer your support to the employee and show that they have made your company proud. Your customers will notice this, and it will provide a positive impact on your company's goodwill.
5. Set Goals Clearly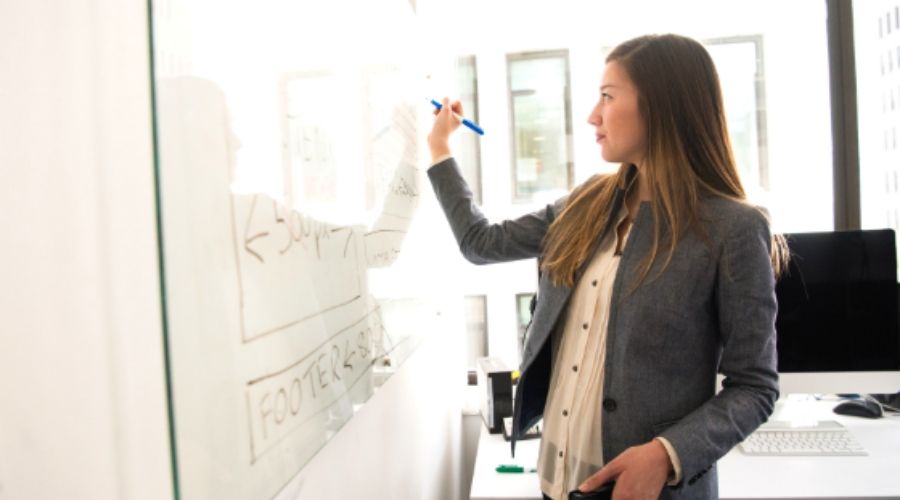 You must keep your team motivated by telling them what the company is expecting from them. To make your employees to always perform at the peak level, you must clear the company's vision and should state the goals. Also, employers should keep an eye on every activity of employees and should see where they are investing their time.
This will help to know the net productive and non-productive hours of the company. There are some excellent employee monitoring tools available in the market such as Empmonitor, Desktime, ActivTrak which will not only help the employers to know how their employee works but can be further used as an instrument for collecting and analyzing valuable data. These tools will also eliminate unproductive activities and will get more things done.
As a result, the employees will work dedicatedly to meet the targets at the defined time.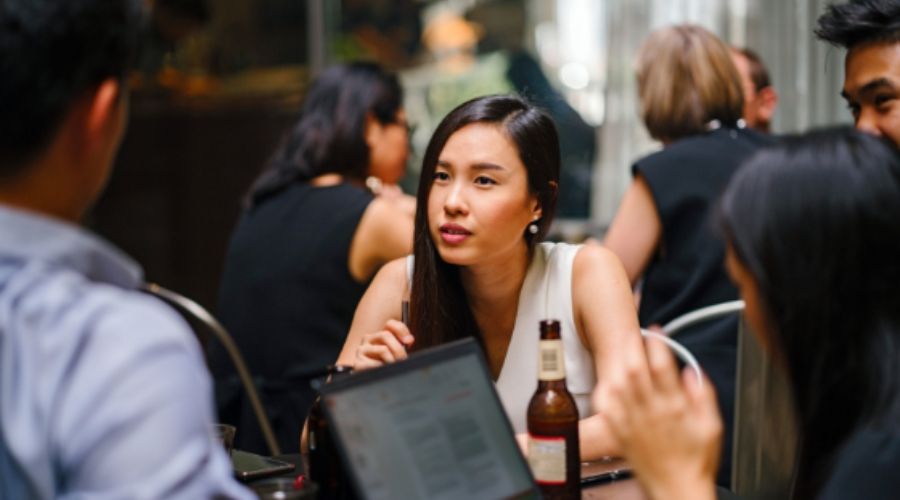 If you want to cultivate a positive and productive company culture, your employees must know each other and should interact well to form a strong bond. The company leaders should provide employees with opportunities where social interactions can take place in the work area. You can consider happy hour forays, team meals or can even book a club to initiate the things.
You and your employees must have a fun time together. In this way, you can build a bond that is unbreakable and unites all for the company's goal.
Wrapping it up
You should always remember that – "Never let your employees feel that the work has become a burden for them. Create a culture that they find interesting, relaxing, and fun. It is notably important."
It is very vital to have a positive culture to bring a sense of ownership and pride inside your employees. Taking pride in work is massively essential for the organization's future. Also, when individuals take pride in their work, they dedicatedly work to bring in more opportunities that will 100 per cent benefit the organization and will boost employee productivity.
It has rightly said that – "Customers will never love a company until the employees love it first." So, your company must have both productive and positive office culture so as to possess a safe, successful, and a bright present as well as future.