Are you just diving into your self-teaching process? Tackling your first few classes as a software engineering major?
Becoming a successful software engineer can be as difficult as it is rewarding. This constantly evolving career field can be daunting and intimidating. From developing DevOps to coding ci/cd pipelines, the skill set needed to be an engineer takes time to acquire.
As with all difficult processes, there are simple things that you can do to make success more likely. Here are five tips to keep in mind as you set forth on your journey.
Expert Software Engineering Tips
1) Practice Makes Perfect
As with any skill, practice and repetition are your best friends. Experts say it takes 10,000 hours of practice to become a master something. Remind yourself that you are improving with every line of code that you write.
The practice is also the best way to recognize your strengths and weaknesses as an individual. Don't get frustrated and dwell on mistakes.
Develop good, consistent habits early. Recognize that becoming a great engineer takes time and committing yourself to put in the hours. A strong work ethic is vital to your success and is important to future employers.
Setting short-term goals inside of your long-term goals is a great way to manage expectations. Break large overwhelming tasks into chunks. A calm learner is a better learner.
Develop a mantra to encourage yourself when you get frustrated with the amount of work ahead of you. Make it a habit to practice a growth mindset, especially during tedious times. This will not only help you as you move forward in your career but also in every aspect of your life.
2) Never Stop Learning
The most important part of learning is being aware of what you don't know. The technical world is constantly evolving. It is important to stay up-to-date on the latest information.
Focus more on finding challenges rather than dwelling on limitations. When you set expectations high for yourself, you will grow. Don't be afraid to step out of your comfort zone to learn a new skill because you might fail.
The more you grow your knowledge base, the more comfortable you will feel thinking outside of the box. Studying engineering techniques and products of others is a great way to learn problem-solving skills and alternative ways of thinking.
3) Find Your Circle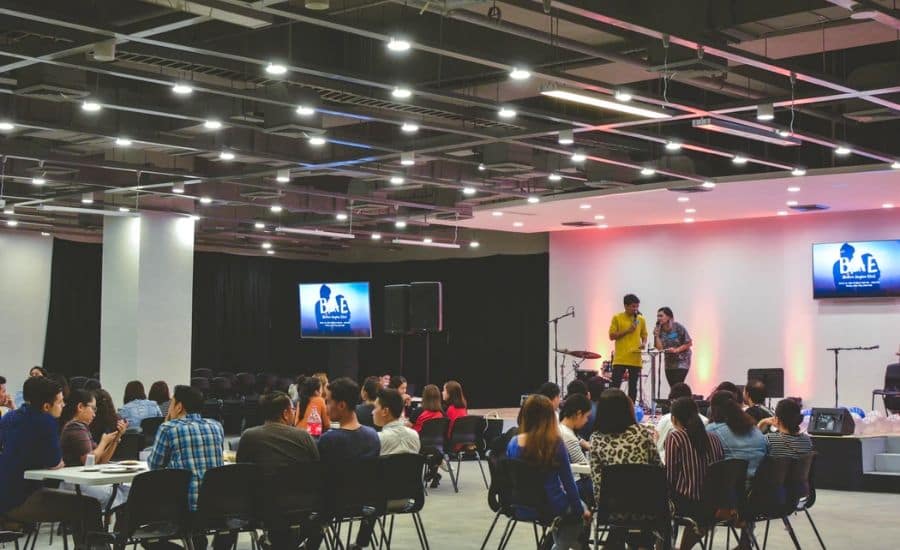 Being part of a team is a rewarding and essential skill. Very few projects require individual contribution so, cooperation is a vital practice. Keeping your communication skills sharp will help you with your long-term career goals.
There are software engineering communities popping up in cities around the country. Find a group near you that you feel comfortable with and work to develop a circle of peers. Even becoming an active member of an online forum can help you form relationships.
Check out local events or sign up for a conference. This is a great way to discover new, groundbreaking technology. It is also a fantastic opportunity for networking.
Also Read: What Millennials Value Most at Work [+Why it Matters]
4) Be Patient with Yourself
No one becomes an expert overnight. It is easy to get overwhelmed by the amount of time needed to become a great engineer. But be patient with yourself as you learn and grow.
Figure out the best way you learn and retain information. Do you learn by doing? Or you are more visual learner that takes in information better through video? Figuring out your learning style will make your training more efficient.
Focus on one skill or task to not get frustrated. Once you have mastered that skill, you can build on it with more confidence. Be reasonable in your expectations and focus on growing a quality skill set.
5) Find Your Passion
If you love what you do, you won't have to work a day in your life. As long as you figure out your passion, you are on the path to enjoying your career.
No one can be an expert in everything, but it is possible to be an expert on a few key areas. The best way to be successful is to find your specific niche and develop it.
Do you prefer application development? Or do you enjoy designing systems? Focus on learning a small set of skills and performing them very well.
Find fun projects to do on your own to develop skills and find your interests. Enter contests and competitions to test your skills and learn from other engineers.
Conclusion 
There is a lot of work ahead of you, but your mindset and work habits will take you far. There will come a time where you truly enjoy your career and may even enjoy mentoring someone just starting out. Getting over the overwhelming beginning hurdles is your first step in the race to being a successful engineer.