Email marketing is all about developing relationships. It has become an integral part of the business ever since the introduction of the internet to the world.
It is a powerful and vibrant way to connect to the people. When it comes to converting people into customers, supporters, or members – Email marketing is the right way to go.
Without a doubt, It is a powerful tool for marketers. But it can only help them generate results if their email becomes successful in making their way to the inbox, rather than being dropped in the spam folder.
Spam is the black hole in the world of email. Spam is an unsolicited email. An email sent to a large number of individuals, most of which are advertising-based. Unwanted (generally commercial) emails sent at one moment to a large number of addresses.
So, what do you do instead of being labelled as spammy to attain inbox status? We are going to go over everything you need to understand about email spam filters, so your message is at the top of the inbox of your customers.
What is Spam Filter?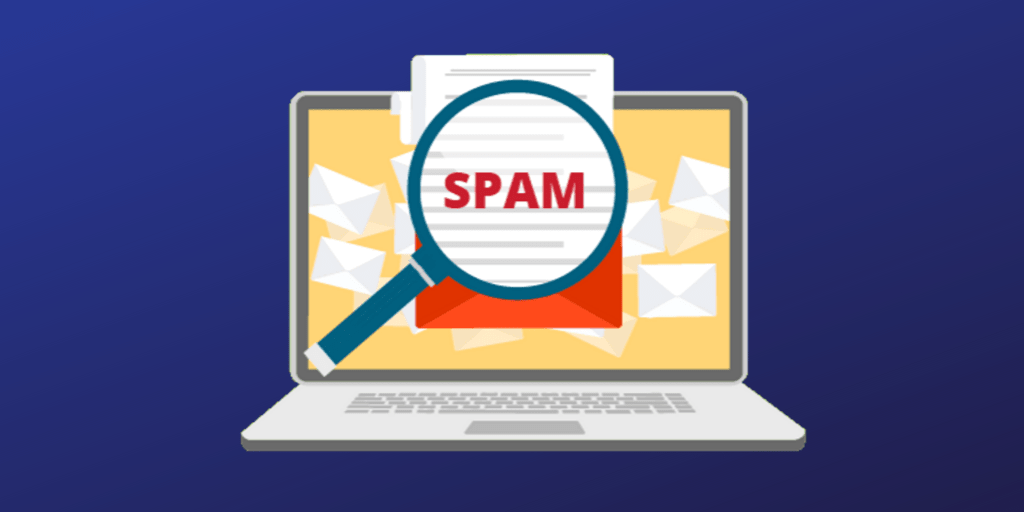 A spam email is an unsolicited, meaningless email sent to a list of individuals in bulk. Spam filters are programs that are developed and used to detect and stop unwanted or unwanted messages from reaching inboxes.
Major ISPs such as Google and Yahoo! have built-in spam filters and filtering procedures to protect their customers from "junk" email.
In the form of "false positives," the conflict between Internet service providers and spammers can also harm businesses and their marketing operations.
Also Read: The Future of Email Marketing is Beyond Your Thought
Why your Emails are landing in the Spam Folder?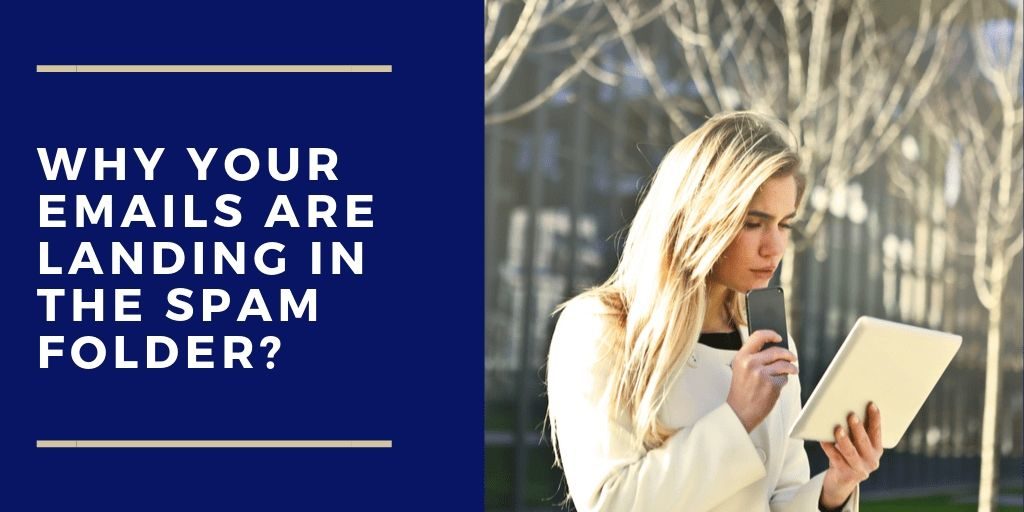 Spam filters examine many parts of your messages. It is done to determine whether or not they are worthy of taking up room in an inbox.
If there were no spam filters, your messages would get lost in a flood of email fluff. As a consequence, ESPs set up their customized requirements to filter and sort through all the content needed and unnecessary.
Here are a few reasons why your emails are getting neglected and lost in the spam folder –
1) Low Engagement Rate
Best mail providers out there highly concentrate and study how many emails are getting opened and keep a check on the deleted emails which went to trash even without being opened. These are the top things they consider in their spam filtering decisions.
If your email does not get enough open rates, the risk of your emails getting flagged as spam is more prominent.
If you want to leverage your email services, and want to double up your email open rates, you need to do three things –
Send emails at the right time
Use attractive subject lines
Keep your email list updated
Also, if you want to improve your email engagement, you need to analyze, monitor, and track your competitors' email marketing campaigns, strategies, and activities.
There are many tools present in the market which can help you with this. Some of them are – SendinBlue, Mailgaze, GetResponse, ConvertKit, etc.
You need to know what your rivals are up to if you want success. That's why these tools have been designed to allow you to view, monitor, and evaluate your competitors ' email marketing strategies and the activities they carry out. It will help you to prepare your business strategies accordingly.
2) Misleading subject line
As per the CAN-SPAM act, no one has the right to mislead or convince someone with subject lines that are fraudulent just to make them see the message.
When sending emails to your people, you must go for informative, honest subject lines.
Misleading subject lines, not only annoy the recipients but is also considered as illegal.
Email subject line: "You've won a free Holiday trip!"
Email content: "Well, you didn't really win a free Holiday trip, but…"
Marketers Be Alert! The example shown above is totally against the policies. You cannot lie or say misleading things to your subscribers.
3) Emailing without permission
Would you like to send emails to the people out there? You need permission first. Never choose to purchase large numbers of email address lists and end up risking violating the CAN-SPAM Act and may be subject to penalties of up to $16,000.
You will need an opt-in form on your website to get permission, which makes it perfectly clear that your visitors subscribe to your email list.
Even, don't add emails manually to your email list from business cards obtained at a meeting. While you might feel they'd like your newsletter, sending them emails violates the CAN-SPAM Act because they didn't give you permission.
Also Read: How To Boost Your Email Marketing by Using Schema Markup
4) You Didn't Include an "Unsubscribe" Link
You cannot build a house without doors, and without an unsubscribe link, you cannot send emails. No matter how successful your email campaigns are, you also need to provide a way out for your subscribers.
If you do not create a path, then you might get tons of spam complaints. You might even get slammed by the authorities' dollars of fine.
Include an unsubscribe reference or a similar opt-out option at the bottom of your messages. Often, you need to process the request within ten business days when someone wants to be dropped out.
Importance of Spam Filters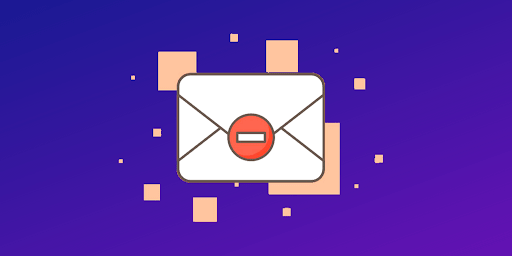 About 14.5 billion spam emails are transmitted every single day.
To protect users, email service providers such as Google, Yahoo, Outlook, do make use of spam filters. These filters make sure that only the good emails enter your inbox, and the bad ones go to your spam folder.
Also, these spam filters analyze the content of your email campaigns and look at whether they should reach your inbox or not.
Spam filtering not only helps to keep garbage out of email inboxes. But it also helps with business emails ' quality of life because they run smoothly and are only used for their desired purpose.
Spam filtering is an anti-malware method. As many email attacks try to manipulate users to click on a malicious attachment, request them to provide their passwords and more.
How to avoid Spam Filters?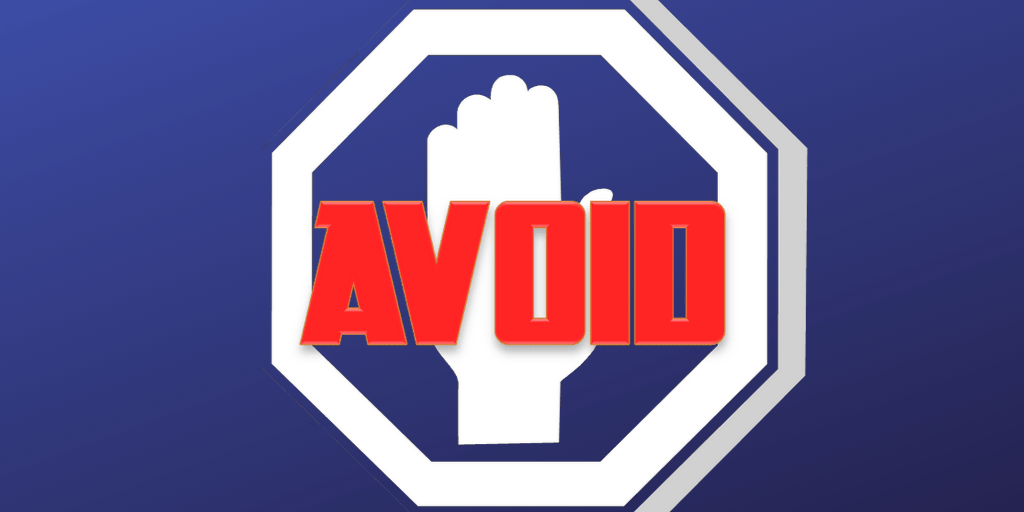 1) Avoid the Inclusion of Spam Trigger Words
To stay safe from the spam filters, you must avoid using any spam trigger words in your email subject line.
Many people use subject lines to decide whether a message is important to open or not. Subject lines will only decide whether the email will stay or, it will go to trash.
Here are some spam trigger words that you should avoid at any cost –
100% free, Act now. Click here, $$$, double your income, get cash, credit, get free, call no, earn $, For you, gift, subscribe, hot, why pay more, instant, cash, Work from home, etc.
2) Say No To Buying Email Lists
If you purchase email lists, then, firstly you are violating the ISP's rules and regulations. As per the CAN-SPAM Act, selling or transferring email addresses to other lists is, illegal.
Also, the information included in the email lists are outdated, usually include dormant or inactive addresses. They might also contain spam traps. You should stay away from it at any cost.
Do not put yourself into hell. Do not practice unlawful practices.
3) Unsubscribers Should be Respected
According to the CAN-SPAM Act, you must provide the unsubscribe button. Users have the right to unsubscribe you at any point in time. You cannot force any user to stay.
You should keep the process simple and should respect them and should not email then again in your whole life.
When you continue to send them messages, they are likely to mark them as spam, damaging the credibility of the sender and reducing the distribution of emails.
4) Subject Lines Should be Taken Care Of
When it comes to creating subject lines of your email, you have to be very careful. People look at subject lines and then decide whether that particular email is valuable or of no use.
If the subject line seems to be vague or misleading, the email gets directly to the trash.
Subject lines should be very carefully written and should be genuine and appealing. Also, the content should match what your subject line states. Be honest and keep the lines easy yet catchy.
5) Correct Spelling and Grammar
Spell checking and proofreading are essential components of any good campaign for email marketing. Imperfect spelling and grammar can hurt your customers ' confidence and make you look unprofessional.
Grammatical errors make you look untrustworthy and unreliable. Such errors are also prominent causes of spam. You should always take time to proofread and, if you find any mistakes, you should edit them at that moment itself.
Wrapping words
We covered almost everything you need to know about the email marketing spam filters. Why your emails land in the spam folder, the importance of spam filters, and ways to avoid them.
Be real, genuine, and provide valuable content to your users. Never fake them.
Take these ideas and add them to your current strategy for email marketing. If you consider the above-mentioned points, you will be safe from getting flagged as spam.