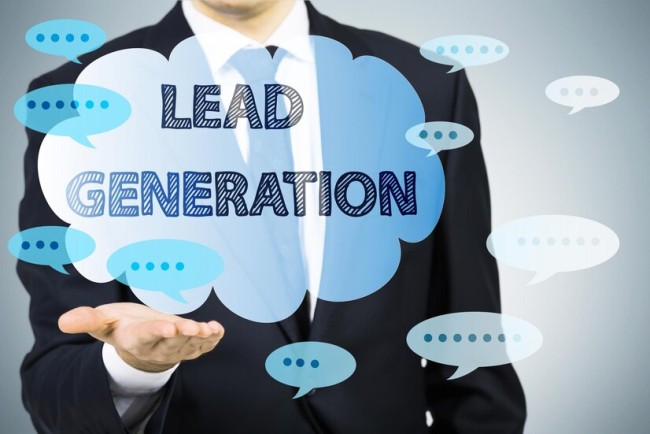 Lead Generation is one of the most crucial strategies of marketing teams. Depending on the needs and objectives, different businesses adopt different tactics to achieve their marketing goal. However, the aim remains the same: generating leads and further revenue.
When done strategically, lead generation could not only fuel growth but also help to build long-term business customer relationships.
Therefore, it is imperative to master this strategy and understand each associated step. To make this easier, we have listed the 7-step process to help you master your lead generation tactics. 
Lead generation process
1. Create a Roadmap
The first step entails careful analysis and planning. Before blindly jumping, it is imperative to define your goals and objectives. So, first, list out your Key Result Areas (KRAs) and how you will measure the outcome. 
Listing out the objective is crucial for better targeting and, in turn, generating quality leads. Without a clear roadmap, your conversion rate will remain low. Therefore, create a road map, assign the task to various teams, and analyze the results.
2. Research Your Target Market
After listing the goals, the next step is understanding your target audience. Many factors could drive the behavior of your target audience, such as demographics and age groups. Your marketing success depends on how well you understand your customers.
Use sophisticated analytics tools to list the type of people visiting your website. Further, refine the conversion to see what type of people are actually engaging with your content and finally making a purchase.
Take the help of professional lead generation services to gain vital insights and run your campaign in the right direction. 
3. Create Personalized Content
After researching your target audience and the type of content they like, it is time to create content to generate more quality leads. After engaging with your content, prospects should feel it is exclusively made for them.
Content can come in various choices, such as video, graphics, and writing. However, the main aim is to offer valuable information that prospects can use to enhance their life. 
Today, people like video content more than written content. Therefore, include engaging, visible content in your blog posts, ads, and social media posts.
Similarly, optimize your landing pages to offer them an unmatchable interface. In short, your communication should either address their problems or extend a helping hand. 
4. Deliver the content through appropriate platforms
Here are some of the most popular platforms to engage with your customers
Social Media: Create communities and pages on social media to share the latest news and product launches or to get feedback. Facebook, Instagram, YouTube, and LinkedIn are some of the most popular social media platforms. 
Website: Create a user-friendly, mobile-friendly, and interactive website. Your website should be the true reflection of your brand identity. Use SEO tactics to rank your website higher on the search engine results. 
Email: Collect the data through sign-up forms and build a subscriber list. Deliver the content regularly to the subscriber list.
5. Create landing pages
Finally, customers visit the landing pages after getting motivated by your content. It is the landing page where a customer provides contact information, schedules a sale, or makes a sale. Therefore, landing pages should be compelling enough to motivate the customers to take the final step.
6. Score leads
In this stage, customers are ready to make a purchase. Now is the time for your sales team to show their skills. However, do not try to spam the individual with frequent sales calls. Instead, try to address their final queries and help them with the sale procedure.
7. Evaluate the Results of the Campaign
Your lead generation campaign doesn't end with the conversion. It is crucial to analyze the results and make an intuitive report. This report is a benchmark for further improvement or making necessary policy adjustments. You will know about your ROI (Return on Investment) during this process. 
Sometimes, even popular content fails to generate expected leads. Therefore, try to list out the following:
The number of emails sent, subscribers gained or lost, and people who clicked the links.
Number of visitors on your landing pages and people who responded to your call to action.
Results of your social media campaigns, such as increase or decrease of followers.
Realign your strategies based on the results and start again.
EndNote
Undoubtedly, every business needs high-quality leads to generate more revenues. However, due to cutthroat competition, getting leads becomes an intimidating task.
Fortunately, you can achieve the goals with careful planning and by leveraging technology. In a dilemma, consulting professionals to successfully run your lead generation campaigns is advisable.