The SaaS industry is thriving and there is no end in sight to this trend. In fact, many experts predict that the SaaS industry will reach global revenue of about $113 billion in 2021.
But what does this mean for SaaS business owners?
Well, first it means that the opportunities are huge and that now is the right time to seize the chance and grow your SaaS business as much as possible. On the other hand, this also means that your rivals will try to do the same and that new 'players' will join the SaaS game.
In other words, you mustn't shoot in in the dark if you want to succeed. Instead, follow the tips below to give your SaaS sales a nice boost.
Start with the Domain Name
In order to stand out from the crowd, you need to think about your branding efforts before everything else. The first step of this journey should be to think about your domain name and the impression it makes on the website visitors.
Your domain name has to reflect what your business offers and communicate a certain message to the visitors. It should say something about your business's nature.
The best way to go about this is to keep it short and simple. Try to find a domain name that is no longer than two to three words.
Then, look for the right extension. The extension is important since every single person (from visitors to potential partners) sees it as an indicator of the credibility of your business.
With all the different domain extensions that have emerged over the last several years, it's easy for a new business to go for something like .info, .people, or .business.
Don't follow this pattern because people are familiar with the .com extension. Yes, this TLD is harder to find, but the struggle is well worth the outcome.
Finally, if you decide to change your domain name, know that cheaper is not necessarily bad. Cheap domain names can actually be a great investment and you can find one that suits your business perfectly if you're willing to invest some effort and creativity.
Reduce Churn Properly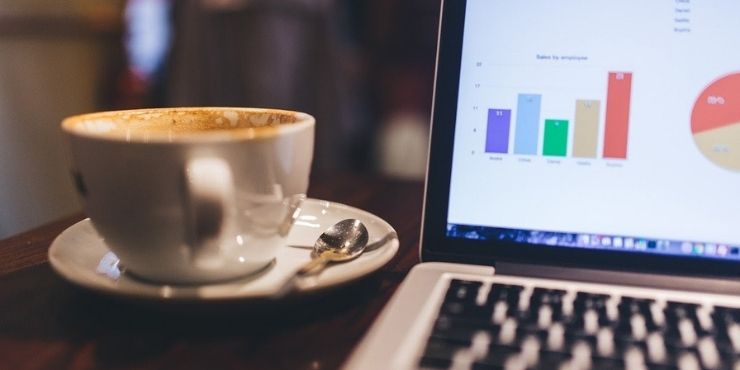 Every SaaS business owner knows that one of the most important SaaS metrics is the churn rate. It displays the percentage of customers that decide to leave your product during a specific period.
A reduced churn rate shows that the product you are offering is really valuable and that the customer lifetime value (LTV) is high.
When thinking about sales performances, you should not approach churn lightly and measure it for the time that suits you the best. Instead, this monitoring has to be done on a regular basis.
Churn is a huge problem that SaaS businesses face. In order to combat it, it is necessary to benchmark the best rate for your company. Once that is done, you should implement the needed method to fix the issue.
The best way to fight churn is to work on a good customer retention strategy. Acquiring new customers is important, but keeping the current ones happy is even more important.
For instance, you could slowly align your team towards retention. Consider taking some individuals from your sales team and start training them to become your customer retention agents.
If you start seeing the results, you can then hire additional people and reinforce your customer retention department.
Also Read: How to Structure SaaS Marketing Efforts to Engage Customers
Involuntary Churn and Failed Payments
SaaS businesses that depend on subscription renewals often face the problems that come after failed payments, and this is called involuntary churn.
If your business happens to be subscription-based, you should definitely look into failed payment recovery. This type of service should help a business recover failed payments and thus retain customers.
Avoid Lengthy Trials
Most SaaS businesses believe that long trials might seem like a great way to hook customers. However, this is a big misconception. With long trial periods, businesses are only hurting themselves.
In most cases, trials should not be any longer than 14 days. Think about it, most users don't use free trials for the full duration. Just take a look at your data and you will recognize that the vast majority of trial users quit after about three to four days.
Additionally, users consider a short trial more seriously. It is common knowledge that they usually procrastinate and forget things easily. This is why with a shorter trial period, they are more likely to try the product right away.
Finally, when a business shortens its trial versions, they also shorten their sales cycles, which considerably reduces customer acquisition costs.
Also Read: Understanding the SaaS Business Model Made Simple
Optimize your Email Marketing Efforts
Email marketing is one of the oldest marketing methods around. But it can still do wonders if done properly. Devise an effective email marketing campaign to capture the attention of your prospects as soon as they enroll in your trial.
For a start, use 'human' email addresses and never send an email from a department. Rather, have an account that is named somewhere along these lines 'YourName@YourBusiness.com.'
This shows people that they are not receiving another generic email from a company that just wants to tap into their pockets to make some money.
Also, don't be afraid of sending numerous emails. Many successful SaaS investors claim that sometimes irrational fear is what stops businesses from sending further emails to customers. They think that their messages end up in 'spam' folders, but in reality, they are not sending enough emails.
Finally, you should send activity-based emails. The drip campaign should automatically send messages to your leads when they are not answering your previous emails.
These activity-based emails also cover the periods when a person signs up, makes a purchase, or does an activity that should be followed by your attempt to take advantage of a prospect showing interest in your business.
Provide Short but Valuable Demos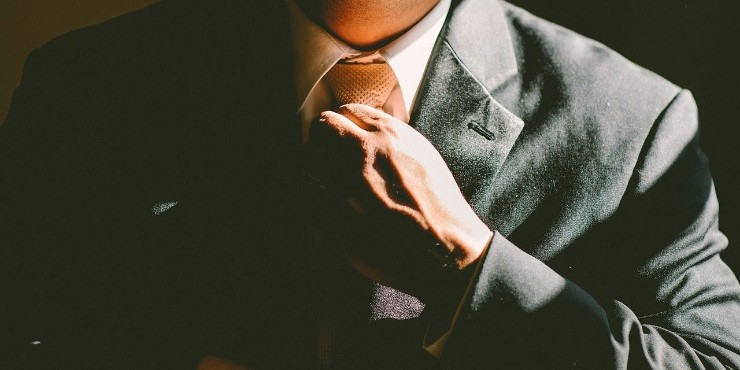 Many SaaS businesses treat demos like training sessions, but this is a mistake you should avoid at all costs.
Your leads do not need to see every little detail regarding what your product can do. They only want to know how the product can help them become better. So, keep a few considerations in mind.
Firstly, do not use demos as a qualification tool. Qualify your leads before you provide a demo.
Keep the demos short. Demos should not be longer than 60 minutes. On average, everything between 30 minutes and 60 minutes is fine. If you fail to explain how your product helps your prospect within 15 minutes, you either don't know your product well or your prospect.
Finally, you should focus on benefits, not functionalities. Prospects do not really care about every single button on your interface. So, instead of telling them every little thing your product does, try to explain what it can do for them and how it can help them. Demonstrate value, do not hold a training seminar.
Final Thoughts
Boosting SaaS sales is not easy. Keep these tips in mind and try to implement some of them into your strategy. That way, you will increase your chances of winning new customers and closing more deals.
Go through this mini-guide one more time and that should be enough to make a positive impact once you start pitching your offers.