Many Organizations are adapting analytics according to their needs, instead of trying to fit the data into traditional analysis methods. Big data has an increasingly important role in decision-making.
The data is transforming businesses and organizations of all kinds. In the field of data analytics, there has been a considerable change. In this article, we will look into the top 10 trends in Big data analytics for 2021.
1) Data analysis automation
Automation is not only a trend in big data. But in many sectors that are looking to increase their level of business and productivity. As a result, productivity is expected to increase globally, and that non-specialized data scientists can make better use of available data.
Also, data automation will be an excellent help for decision-makers, who will be able to see a step further and contribute to the advancement of their companies with the right information.
2) The internet of things
By 2021 it is expected that there will be more than 20,000 million active devices with the internet of things. And logically, the more connected devices, the more data will be available to analyze.
Big data Analytics is being implemented to analyze the large volume of data. The result is that we will see many more analytics solutions specially designed for the internet of things, which will not only provide relevant data but also provide transparency around them.
But this trend also has its negative side, and that 75% of organizations will not be able to reach the full potential of the internet of things due to a shortage of professionals in the field of data analytics.
3) The rise of data as a service(DaaS)
Data as a service is a cloud-based technology that allows Clients to access digital files through the internet. Besides, high-speed internet is easily accessible to most consumers; the service is available to a broader audience.
The globalization of the DaaS will also help build bridges between different departments of the same company, by offering them the ability to share data with ease and faster. And with that, we will also see an increase in productivity.
4) The growth of increased analytics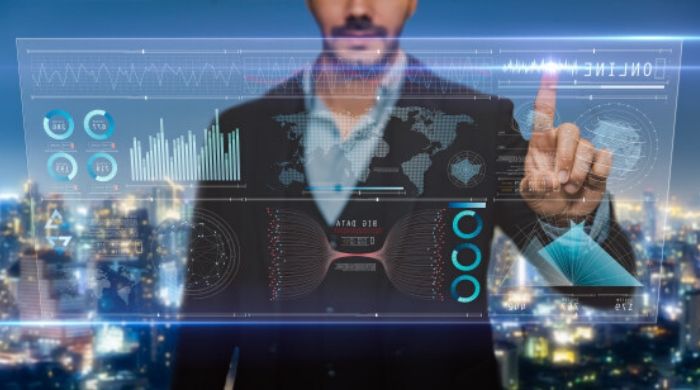 The big data trend of augmented analytics is rapidly growing to become the dominant method in 2021. Augmented analytics have revolutionized the paradigm by combining artificial intelligence and machine learning techniques to create a new way to design, develop, share and consume Analytical
The market for augmented analytics is experiencing a time of significant growth and reach $18.4 billion in 2023.
The advantages of this technology lie in the ability to automate many functionalities, such as data preparation, analysis, and model creation. Besides, it is much easier to interact with the information they generate.
5) Data security and privacy
In 2015, less than 10% of large companies were making use of backups and "still photos" for more than just data recovery. By 2021, it is expected that more than 30% will be used to improve security, privacy, and reliability.
Many companies have large volumes of sensitive personal data in their backups, even if they do not intend to use them. Without a doubt, a significant data tendency to take into account when choosing products and solutions for the coming years.
6) The development of personal devices
Mobile devices are being used in a large number of situations: at home, at work, on journeys. At the same time, there are more and more personal devices that incorporate technologies such as the internet of things or augmented reality.
It is expected that in 2021 more than 50% of the interactions of consumers will be contextual and hyper-personalized.
7) Personal assistant technologies
One of the most exciting data trends for 2021 is technological advancement and changing habits in terms of individual devices.
In addition to the increasingly dominant presence of voice assistants such as Siri or Alexa. It is a very lucrative market so that you can expect many new developments in 2021.
8) Automated management of business content
In 2020, it is estimated that machines will analyze 95 % of the content in the form of images and videos. It is expected that this market will reach 59,870 million dollars.
In all likelihood, this 95% of content will never be seen by a human. Instead, the machine will use data analysis to provide detailed reports that support the company's digital initiatives. And from these reports, companies can detect opportunities in mobile, social, and Cloud technology.
9) Machine learning and the Cloud
Cloud storage has become a trendy means of storing digital files. Currently, 30% of cloud providers are using third-party solutions, that is, infrastructure as a service (IaaS). In the year 2022, it is estimated that this figure will amount to 60% of the suppliers.
Another prediction for the same year suggests that large cloud service providers, such as Amazon, Microsoft, and Google, will use cloud-based machine learning to acquire 20% of the market for data science platforms.
10) Conversational analytics and natural language processing
The latest data trend for 2021 is natural language and voice processing. It is estimated that it will represent 50% of data analysis requests.
This will allow algorithms to be more natural to use and available to all people in the company through a simple search system, increasing the productivity of the entire organization.