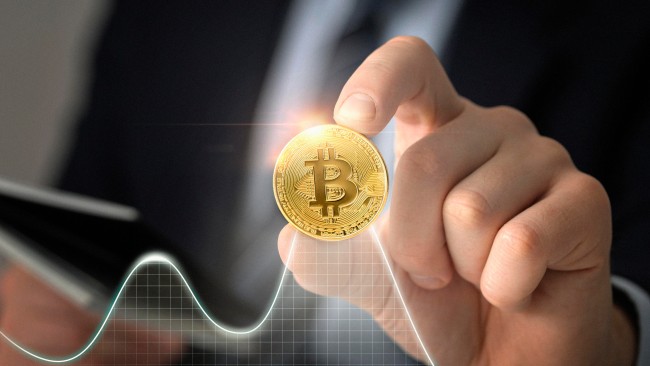 It is not hard to state that cryptocurrency came up with multiple new faces, which have now covered the Forbes list of the 400 richest people in all across the nation.
Among all the names mentioned, some of the well-known are Fred Ehrsam and Brian Armstrong from Coinbase, Bankman-Fried from FTX, Cameron and Tyler Winklevoss from Gemini and Jed McCaleb, the co-founder of Ripple and Stellar.
At present, the crypto billionaires are worth a combined of around $55 billion and there are three of the youngest members present within the list. You have the 29-year old Bankman-Fried, whose worth net estimation is around $22.5 billion. Read more about bitalpha-ai by clicking here
He is popularly known as the richest billionaire under the age of 30. Then you have the Coinbase co-founders Fred Ehrsam and Brian Amstrong, who have been a part of the 15 members' under 40 in the Forbes list as well!
Top 10 crypto billionaires:
It is important to know more about the top 10 crypto billionaires, who have made their names in the Forbes list. Their hard work and complete trust on the field of cryptocurrency have helped them to gain the position they are in.
They are the crypto geniuses, who know the platform too well and can also make the right changes to gain some profitable returns of their investments.
Below highlighted are the top 10 crypto billionaires-.
Tim Draper: Tim Draper most popularly known as the Silicon Valley venture capitalist bought around $18.7 million worth of Bitcoin. The current value of that amount has hiked up to $1.5 billion.
Matthew Roszak: Also known as the chairman of Bloq, which is a blockchain infrastructure company, Matthew invested in Bitcoin Circa in 2011. Its current net worth is around $1.5 billion, which is a great hike from the time it was invested in.
Changpeng Zhao: Mr. Zhao is the founder of the well-known Binance platform. Binance is considered to be a cryptocurrency exchange, which started small. Right now, this company's net worth is around $1.9 billion, which is really hard to beat by other exchange platforms that easily.
Fred Ehrsam: Mr. Fred was a cofounder of Coinbase with Armstrong. Right now, he is leading the Paradigm, which is a cryptocurrency centric investment firm. His present net worth is subject to $1.9 billion.
Jed McCabel: He is the co-founder of Ripple Company. His net worth, as per the current statistics, is about $2 billion.
Michael Saylor: MicroStrategy is a well-known software firm and Mr. Saylor is the CEO of this noteworthy firm. Right now, the worth of this company is at $2.3 billion, all because of Bitcoin and its help.
Tyler Winklevoss and Cameron Winklevoss: These twin brothers have done their parts right. They are former Olympic rowers, who sued Facebook and gained popularity. Later, they rose into fame after buying Bitcoin in 2012 and right now, each of them is worth at $3 billion!
Chris Larsen: The co-founder and chairman of Ripple, the real-time currency exchange and gross settlement platform, Mr. Larsen's current net worth is around $3.4 billion.
Brian Armstrong: Mr. Brian is the co-founder of Coinbase and currently playing the role of CEO of this company. When compared to his part, Brian's net worth is towards the higher value of around $8.9 billion.
Sam Bankman-Fried: This MIT graduate is in his 20s and he rose into fame after founding the derivatives exchange FTX and also the quantitative trading firm by the name of Alameda Research. He is one of the youngest to ever make up his name in the Forbes list with a net worth of $8.7 billion.
Conclusion
In conclusion, the cryptocurrency industry has produced a number of highly successful and influential billionaires who have made their mark on the world of bitcoin and blockchain technology. These top 10 crypto billionaires have all contributed to the growth and development of the industry.
As the cryptocurrency market continues to evolve and expand, it will be interesting to see how these influential people continue to shape the future of blockchain technology and the wider world of finance.