Know someone obsessed with their phone, keeping it on them at all hours of the day? With the holidays approaching and birthdays all year round, a good phone accessory round-up is just what you need — especially to please your phone-loving friends. From a new iPhone 13 case for Apple's latest model to an adjustable phone grip for your Android device, here are eight useful phone accessories that make great gifts.
Useful Phone Accessories
1. An AirPods Cover
Know someone who loves to listen to music or podcasts and always has their AirPods in? Get them a stylish cover for their AirPods. With an AirPods cover, you can make your phone accessories super stylish, sport your favorite colors and even coordinate with your iPhone's case.
2. iPhone 13 Case
If you know someone who was in desperate need of a new phone and spent their hard-earned cash on the latest iPhone model, make sure they protect it, too. Choose an iPhone 13 case that offers protection and shock-resistance, preventing their screen from cracking or shattering. While there are lots of cute iPhone cases out there, not every phone case is created equal.
These days, you don't have to sacrifice aesthetics for a clunky phone case. You can find a phone case that is both attractive and durable. Just make sure to give them an iPhone case that can withstand drops and offers a bit more water resistance.
While many iPhones are already water-resistant to some degree, having a waterproof case doesn't hurt. Whether the gift is for someone who is always active and constantly traveling or who has a hands-on job or hobby, a phone case should be a requirement.
3. Phone Grips
Phone grips offer an easy solution and an excellent gift for those who always seem to drop their phone. Simply attach it directly to a phone case and adjust as necessary to fit one or two fingers. This way, you can extend your hand to take selfies without worrying about shattering a phone into a million pieces.
While there are many phone grip-like accessories out there, Pela Case offers a sustainable phone grip made of plant-based materials. When every phone accessory is made of single-use plastic, Pela Case's mission is rather refreshing. Plus, their phone grips offer a comfortable and adjustable loop that can be used as a stand for horizontal viewing, too.
4. Touchscreen Gloves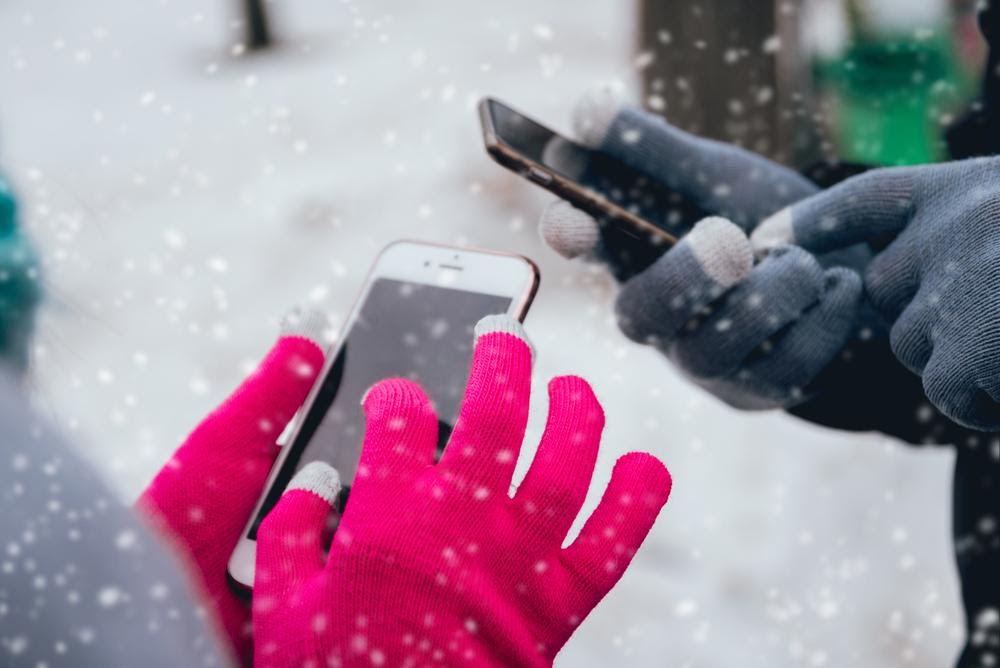 If you live in colder regions, touchscreen gloves are a wonderful, helpful gift for just about anyone. A touchscreen glove will keep hands warm while allowing them to still text or navigate around their phone's screen. Your phone's screen needs a current (between your hand and the device) to operate. This is something that regular gloves can't do!
However, with a pair of touchscreen gloves, which typically offer conductive material on the tips of the thumbs and forefingers, you can swipe and type away as much as you please.
Touchscreen gloves can keep hands warm while on the slopes or even just out for a walk on a brisk winter day — all while being able to capture adventures or make holiday plans.
5. AirTag Case
AirTags are Apple's latest innovation, a device that allows you to keep track of essential items like your keys, wallet and even your dog. The trouble is that you need to secure the AirTag with a case.
Whether you choose an AirTag case that slips onto a dog collar or a keychain-style AirTag case that snaps onto a backpack or purse, this is one useful phone accessory that they are sure to love.
6. A Portable Charger
A portable charger allows you to charge your smartphone anywhere. This is a great phone accessory gift for those who love to travel and may not always find a charging station or outlet nearby.
Also, if you know someone who burns through their cell phone's battery in no time (like your teenage daughter or son), then a portable charger is a must-have accessory.
Look for a portable charger with a built-in charging station that allows them to organize and consolidate all their devices.
7. Gooseneck Phone Holder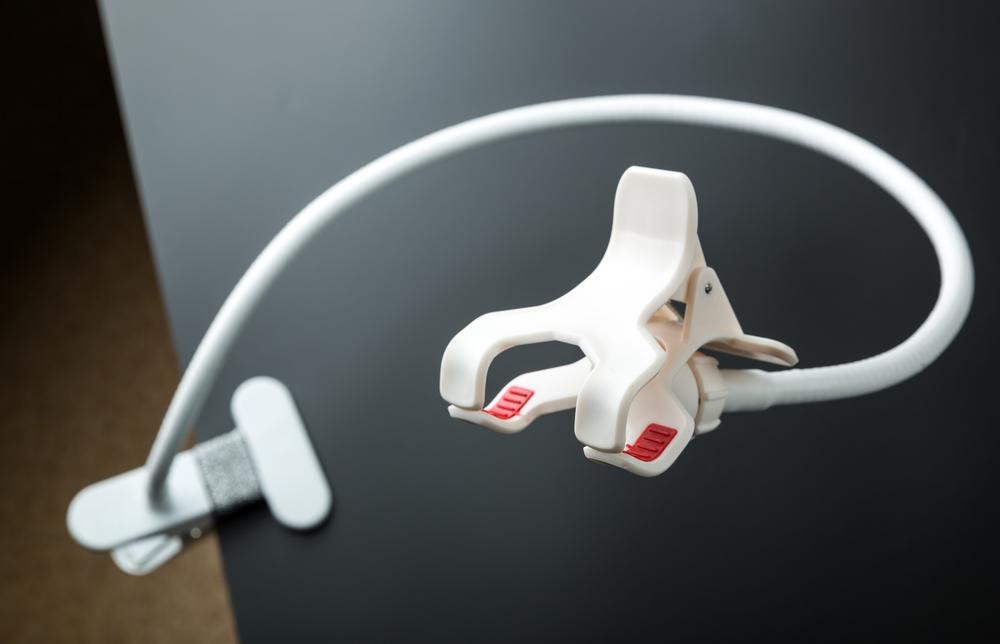 Know someone who loves to make TikTok videos or take Instagram-worthy photos with the phone? Then get them a gooseneck phone holder. With a big clip on one end and a phone holder on the other, you can attach it to anything. The flexible gooseneck design can be used to help record videos effortlessly.
Simply attach the clip to the edge of a table and twist the phone to point the camera wherever you desire — facing or even over the table. Even if this phone holder is just used for watching movies on the go, it can hold up a phone in the backseat of a car, keeping kids entertained for hours.
8. Car Phone Holder Mount
Speaking of using your phone in the car, a car phone holder mount is a very useful gift for teen drivers or someone who is always on the road. With a car phone holder mount, you can attach it to the dashboard with its suction cup design or clip it to the vent and attach a phone via magnet. This way, they can drive safely and still see Google Maps and their next turn.
If you know someone with a love for travel and adventures, you could also get them a portable dash cam. A mobile dash cam can capture the road ahead, whether it's a rugged off-terrain trail or a city street filled with glittering lights.
What Useful Phone Accessory Would They Love?
Each of these phone accessories is useful, but some more so for others. Not everyone creates their content to share with viewers, so a gooseneck phone holder might not be for your dad.
However, if your dad works a more labor-intensive job, a heavy-duty rugged phone holder is the ticket. Consider who you are buying for and what they would genuinely appreciate.
You don't have to break the bank, either. Many of these phone accessories cost anywhere from $30 to $100, give or take. Of course, phone accessories with better-made materials will cost a bit more, but you are paying for the quality. So what will make their birthday or holiday?