Voice Commerce is moving quickly with an anticipated growth of $40 billion (consumer spending) in the USA alone by the end of 2022.
This mode of shopping is poised to become the most influential one after web and mobile platforms. Even in Google IO 2019 Keynote, Google has given more preference to Advanced Voice recognition.
The overall consumer adoption of this technology is also remarkable. If we consider some stats on consumer behaviour regarding voice-controlled virtual assistants, below are some notable areas:
72 per cent of people find voice-activated speakers useful on a daily routine.
30 per cent of Internet users in the USA have used the voice assistant to look for product information and purchase products.
More than 40 large retailers, like Costco, Walmart, Target, and Home Depot, have partnered with Google to introduce voice-based shopping to users via Google Express.
Amazon Alexa is presently available on 100 million devices worldwide.
Given these figures, it is not surprising that Voice technology is taking over a great portion of the market, including the retail industry.
While voice recognition is getting bigger and bigger, the use of voice amplifiers is also growing.
This post is dedicated to the appropriate usage of voice technology in our eCommerce activities along with different challenges and future opportunities that we can exploit in our favour.
Before jumping on those, let's get through a brief definition of Voice commerce and its origins way back in the past.
What is Voice Commerce?
To give a brief introduction, Voice commerce is a method of purchasing the product via voice commands to devices.
It facilitates online shopping via voice technology- consumers need a smart speaker, voice assistants like Alexa, or mobile devices.
However, conversing with computers is not a new idea. For decades, many technology geeks have imagined this future where humans will be able to communicate with machines.
It is originated in late 1961 when IBM introduced the IBM Shoebox, the first-ever digital speech recognition tool. This invention was capable to recognize 16 words and digits.
Following this, many implementations of speech recognition were made. And, one of the revolutionary inventions came out in April 2011, when Apple introduced Siri on their iPhones.
iPhone itself was a game-changer at that time; with Siri, it gained a lot more appreciation.
Similarly, Microsoft introduced 'Cortana- Virtual Assistant' on Windows 10 desktops and mobile devices. To date, we can easily find this technology overpowering our routine lives.
How can eCommerce benefit from voice-controlled digital assistants?
Voice technology is the next big way for retailers selling products/services online. As it enables our businesses to leverage data from an individual's device, home, or car.
It is more like a conversational approach with a robot rather than a mind-boggling game with retail websites or mobile apps.
To mention a few, below are some powerful implementations of voice-controlled virtual assistants that can help eCommerce vendors to strengthen their services to end-users:
1) Making a Purchase with Voice Technology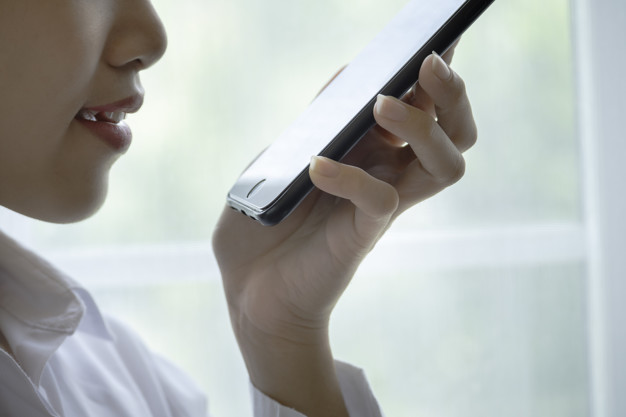 Voice-enabled devices are making a purchase from retailers quite easy.
Presently, customers can buy the products while sitting on a sofa or anywhere else in their comfort zone- even without holding any device in their hands.
Though this trend of voice shopping has reached 3 per cent of the voice-enabled device owner.
But Capgemini, a consulting firm, has revealed the future potential of this technology by anticipating the growth of 37 per cent in the coming two years.
Therefore, if you haven't incorporated voice technology prowess in your digital retail, it is the right time now.
Also Read: Things You Can Do to Meet Shopper Expectations
2) Top Brands Incorporating
Here's how top retail brands are doing wonders with voice technology incorporation in their business.
Starting with Walmart, it allowed its customers to shop for over two million products via Google Express and Google Home.
Similarly, Home Depot- the largest home improvement retailer in the USA joined hands with Google Assistant to build a voice assistant in September 2017.
This voice assistant allows customers to search for household items like electric appliances, or outdoor equipment by simply giving voice commands to devices.
And, this list is not limited to these two retail brands. There are many others like Amazon, Best Buy, and Target. Now, let's move ahead with the next cutting-edge advantage of voice technology.
3) Engaging and Personalized Customer Experience
Voice search adoption in your eCommerce will not only help you to remain accurate and swift- but it will also help you to create a well-optimized and unique customer experience.
In general, voice instructions take lesser time than text-based ones, which makes the process more convenient for busy consumers.
Today's consumers look for a stellar experience every time they interact with a digital brand.
4) Personalized Customer Experience with Alexa
Amazon, the world's largest online retailer, is the best example to understand the concept of delivering a personalized customer experience via Alexa- a voice assistant.
Alexa works on the above-depicted hierarchy. It holds all customer-related data, including their past purchases from Amazon.
Four main commands on which this system works- Search, Add, Order, and Reorder followed by word Alexa.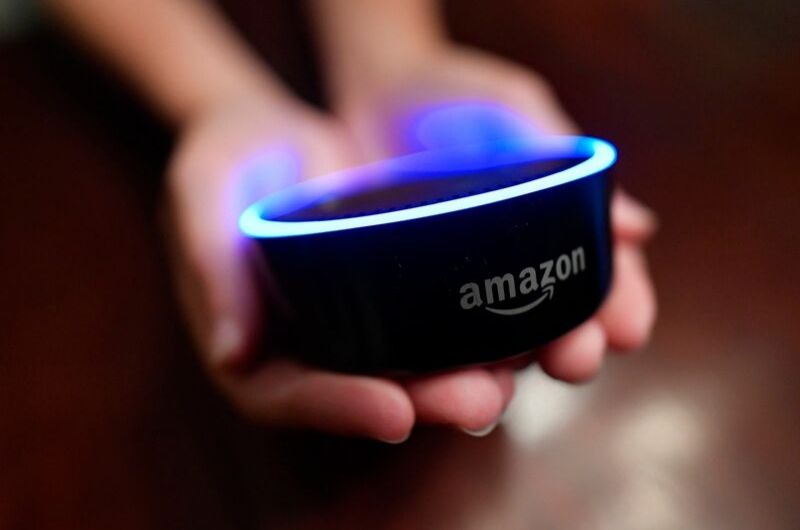 In the above-illustrated conversation, we can see the complete convenience at the user end while ordering, adding, or reordering an item.
Furthermore, it also works according to product suggestions complimenting to the user's past purchases.
You can answer Yes or No to the suggestions as per your needs. Or, you can even ask for more suggestions.
Because Alexa can differentiate between voices, it can provide the users with valuable insights in regards to users that lead to more personalized content/messages and product choices.
Moreover, voice assistants are become more natural with technological innovation- leading to customer loyalty and retention.
5) Generating Traffic for Web & Mobile
Generating traffic on websites, as well as mobile apps is vital for business strength and revenues. With voice technology, many people are still befuddled in their eCommerce implementations.
However, one thing that is assured, every business using voice-enabled assistants will be rewarded with huge web traffic.
The reason being whenever voice assistants will provide an answer to queries, it will also provide the user with an ability to click through websites from which the answer is being pulled.
That will ultimately contribute to your web traffic. Similarly, you can fetch the traffic for mobile by doing the proper programming.
Though it sounds great to you, you need to work on voice-optimized SEO. By doing so, you can easily help your website rank well along with a great increase in traffic.
With voice technology, you can easily change the face of your current SEO strategy.
However, you are required to do some changes in planning SEO for voice queries as people interact with search queries differently when they are interacting vocally instead of texting.
So, if you wish to leverage the benefit of generating more traffic, you need to focus on voice search engine optimization as well.
6) Advertising
Voice technology is not just built to facilitate customers- but your business can also benefit from it.
One of the biggest contributions that are foreseen is its capability to advertise or to promote your sales channels (web, mobile apps, or any kind of business model).
A fine example of this area is Amazon's Alexa, earlier mentioned in the article. While offering you product suggestions, it responds to your answers (Yes, No, or Tell me more).
If you choose Yes, it will stop there. However, if you didn't like any of its suggestions, it will advise you to visit the Alexa app for more options.
Here, it is doing the promotion work for our brand as well, by suggesting to explore other modes of access.