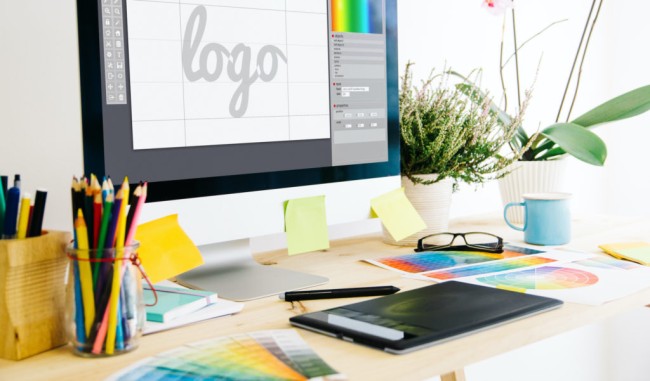 Logos are one of the most vital aspects of branding strategies of businesses. The iconic logos of popular brands such as Coca-Cola, McDonald's, Nike, Apple and Starbucks are gleaming examples of the importance of logos. However, it is important to remember that the logo of a business is not its complete visual identity.
It is only the first step in creating a visual identity for your brand, which would help customers associate with your products and services. Do you want a logo? Do you know the purpose of a logo and best practices for creating one?
When wishing to create a visually-pleasing and distinctive logo, using the expertise of professional logo creator services can often yield the most favorable results. This article addresses pertinent questions and guides you in discerning the key attributes to seek when selecting a logo design service provider that aligns with your specific requirements and creative vision.
Purpose of Logos
The definition of logos can vary from one platform to another, depending on the expert. How can you understand the meaning of logos? You can find multiple ideas for setting up your business, including sustainable packaging or last-mile delivery options.
On the other hand, a striking brand identity is also crucial for attracting customers to your business. Which tool can help you convey your value propositions, beliefs and mission to the target audience?
Some businesses build a video ad showcasing all their products and services, while others rely on advertising in newspapers or social media. At the same time, you must note that advertisements can inform customers and encourage them to make a purchase.
However, it is less likely that an advertisement could help customers associate with a specific brand. This is where logos come in!
The basic purpose of logos is to help identify a brand, product, service or individual. You should learn what a logo is and what it is not. Your logo is not your brand identity or your whole visual identity.
Brand identity is an intangible element focused on the reputation of your business. Brand identity relies on many other factors, and the logo is only one of them.
Similarly, logos are only a part of the visual identity of the brand alongside other aspects such as color, layout, typography and other aspects.
How Should You Create a Logo?
The clear explanation of the purpose of a logo shows its true place in the overall framework for managing brands. An attractive logo is only a remarkable aspect of brand identity which helps customers establish a visual association with brands.
Find more information on designing customized logos for your brand right now. First of all, you must note that a good logo could say everything about your brand without uttering a word.
At the same time, you must note that logos are essential for communicating the brand messages and value to the audience. In addition, the logo serves as a viable tool for conveying additional meaning with the logos.
New approaches to business productivity have become top priorities of business leaders. Therefore, businesses have to use their logos as a strategic tool for attracting their audience and increasing productivity. When you decide that you want a logo, you need to look up its benefits with influence of design on business decisions.
Do you want to create a memorable logo? Some of you might assume that the best way to create logos would be to take inspiration from popular brands.
Should you work on adding hidden meanings to your logo, just like the smile in the Amazon logo? You could also have doubts regarding alignment of logo design with the existing visual elements used by your brand.
Recommended Steps for Creating a Logo
The logo may not represent the complete identity of your brand. However, it reflects on the emotional space for a business in the minds of its audience. Logos are a crucial component of the larger brand experience and stories.
Find out how you can make logos memorable and recognizable. Designers have a tough job at hand in creating logos, as they have to define the essence of a brand into colors, shapes and words. How should you approach a logo design project? Here are some basic steps recommended by experts for creating logos.
Remember that logos represent a sliver of your brand identity. On the contrary, you can create an effective logo only when you understand your brand. You have to figure out your brand identity to build credibility with your logo design. Some of the crucial aspects of your brand identity include your customer profiles, competitor actions and adjectives for the brand. Another aspect of determining your brand identity is the necessity of identifying where you are likely to use the logo.
Familiarize with Logo Design
The next most important requirement for creating your brand logo is the need to familiarize yourself with logo design. You need to learn about logo layout ideas, shapes, and types of logos and distinct traits of a good logo. All of these factors help you develop the expertise required to create appealing brand logos.
The fundamentals of logo design can help you start the project of creating your brand logo. However, it is important to know how to refine the initial design to create an appealing logo. Therefore, logo designers must work on coming up with new ideas regarding color, symbols and font in the logo.
Design, Test and Implement
The final stage in creating your brand logo focuses on designing your logo, followed by testing and implementing the logo. You can create your logo from scratch or use custom templates and online tools for making logos. However, it is important to test the logo on different display mediums before implementing it.
Are You Ready to Create Your Brand Logo?
Many business owners assume that creating a logo is equivalent to creating their brand identity. On the contrary, the logo is only a component in the broader brand narrative or visual experience.
Do you remember the logo of the clothing brand you shopped from in the last few months? If yes, then you know how logos can be effective tools for keeping your brand alive in the minds of customers.
Above everything else, the primary objective of a logo is to single out a brand from the crowd. Create your own identity and a separate place in the minds of your customers with an appealing logo right now.