There are over 26 million top-level domains (TLDs) in the world today. Users often wonder which extension to choose for their website in terms of SEO. As a rule, when creating a site, a company seeks to make it popular and highly visited.
But how big is the role of the TLD here? This article talks about how Google's search algorithms rank sites based on domain extensions. Here are also some facts about the most wanted domains in 2022, for instance, the .co.uk domain name.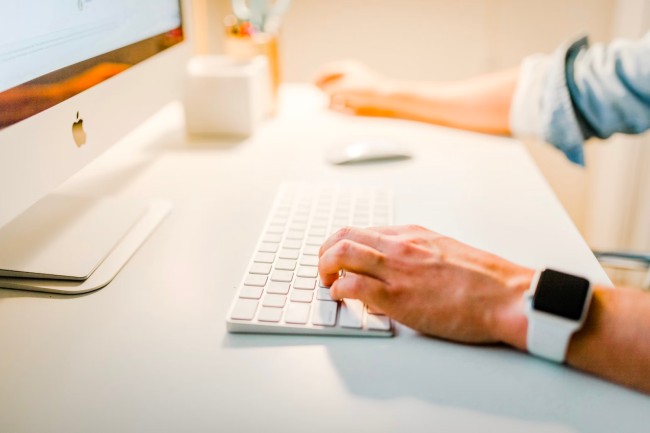 Is There a Preferable TLD?
The term domain extension refers to the combination of letters on the very right side of the name after the dot in a web address. For example, .com or .net. It is the same as the 1-level domain.
In the early years of the Internet, their role was crucial for search engines. To understand this, one must take into account that some TLDs come from words denoting the type of activity of the organization:
.com – commercial organizations;
.net – network providers and service centers;
.gov – government agencies;
.org – non-profit organizations;
.edu – educational institutions.
Now, this specialization is largely conditional. However, some of the older first-level domains have moved into the sponsored category. This means that only certain organizations can register a domain based on them.
For example, the .gov extension is administered by the General Services Administration. It is a government agency in the United States involved in communications, property management, and other special tasks. This means that only US government agencies can register a site with such a top-level domain.
How Google Works with Domain Extensions
The most privileged TLD is still .com. Though getting it has become much easier (the cost of registration starts from $10), the choice of options available is steadily decreasing.
Millions of combinations are already taken, and the remaining ones are often long or difficult to remember. However, a random user expects the site address of a big company to use the .com TLD. For example, boeing.com.
You don't have to be an expert to guess: first of all, the search engine selects links of this kind. And the more important role is played not by search algorithms but by the history of search queries.
Thus, they accumulate in the cache, so the search engine processes them first. At the moment, there are more than 150 million domains with the .com extension in the world. However, this doesn't mean that it's the best domain extension.
In 2002, the beta testing period for the Google Domains service ended. This is a registrar owned by Google. It was created in 2014 and now serves over 300 TLDs.
They are the priority in terms of processing speed and accuracy. Unfortunately, the Google Domains registrar operates in less than 30 countries. A lot of popular TLDs, such as .eu are not available for registration directly from Google Domains itself.
 At the same time, domains registered in other services can be transferred here. Recently, the .co.uk domain name has become very popular among Google users.
It is assigned to individuals and organizations doing business in the United Kingdom. The reason is that there's a wide choice of cheap top-level domains in the co.uk zone. The bad news is that you definitely need to create a website to keep .co.uk. in your ownership.
Domain Extensions Popular in 2022
Recently there has been a rise in interest in new TLDs such as .io. It originally referred to British territories in the Indian Ocean. Yet it isn't a strict criterion. Users are more interested in having a wide range of 2nd-level domains.
On the one hand, there are still a lot of appropriate combinations. But you need to consider psychological aspects. Many of the extensions are automatically filtered as spam.
For this reason, you will never get a link to a page from a free or spam host. Against this background, .io looks quite reliable.
A special place in the hierarchy of extensions is reserved for those that belong to a particular country. These are, for example, Germany (.de). Google assumes that national domains have priority in search within these countries.
By the way, .de is one of the top domain extensions in the world. While cryptocurrencies were growing in popularity, many enthusiasts began to register their domains in the .de zone. The letters "de" in this case mean "decentralization."
Conclusion
TLDs aren't crucial for Google at the moment. The links that appear on the first pages point to sites that are related to particularly popular user queries. From this point of view, .com still is among the most desirable for businesses.
At the same time, when registering a new domain, it is recommended to check whether its extension is registered with the Google Domains service. This will be an important argument in favor of choosing such an extension.