We are all aware that travel can be harmful to the environment, and flying is one of the most detrimental activities.
However, a few airports have tried to make a difference by looking into how they can make their structures more sustainable by using solar panels to create energy or by including eateries in terminals trying to enhance their garbage disposal.
Airports are systems that are part of today's society and an integral part of society's demand for mobility. Air traffic is a rapidly expanding industry worldwide. Sustainable airport development is the future of airport planning.
Airports impact the surrounding environment and the people who live in the area. Therefore, airports need to be socially and environmentally responsible.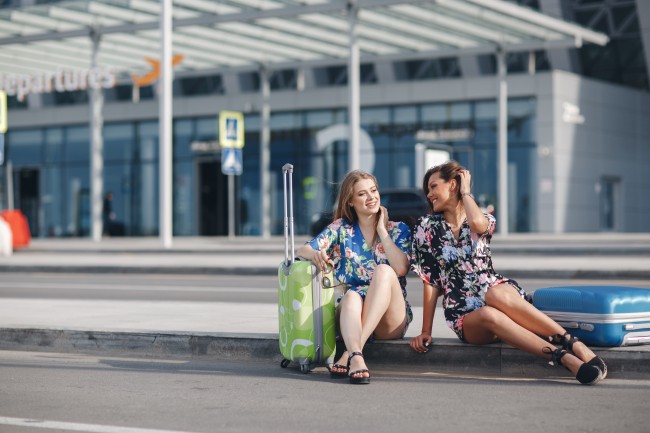 Numerous airports have begun to establish a sustainable environment. Efforts to minimize environmental impacts are increasing dominant aircraft design and airports' design, construction, and operation. Environmental education and awareness are very important indeed in airports.
However, with an increasing emphasis on the environmental effect of aviation, architects are building a new generation of sustainable airports. These airports strive to make their facilities as eco-friendly as possible.
While some focus on improving air quality, others are making strides in reducing water usage and saving energy. If you're planning to travel, check out these airports and learn more about how they make a difference for our planet.
List of Best Airports Designed With Sustainability
Here are ten airports that are designed with sustainability and looking to improve the world by improving how they cater to travelers.
1. Boston Logan International Airport, United States
For its efforts to be a greener airport, it is the first airport in the United States to get the LEED certification. The entire tarmac is made of asphalt, which reduces CO2 emissions, allowing for a greener construction experience.
In addition to wind turbines and solar panels, the airport has installed a plug-in option for aircraft power so that they may save energy instead of depending on extra power units.
BOS also has a Clean Vehicle Preferred Parking program, so those driving an electric car can benefit from owning a green vehicle. In addition to Clean Air Cabs, you have access to environmentally friendly airport transportation solutions.
2. Charlotte Douglas International Airport
The Charlotte, N.C., airport has a unique solution for its large waste. In this airport, 300 pounds of earthworms dwell in an 8,000-square-foot receptacle and consume the food scraps and paper garbage left behind by passengers.
These substances are readily digestible by earthworms, and their feces is a great soil fertilizer. Before entering the worm bin, the waste passes through a pre-composter to make it simpler for the worms to digest.
The daily production of quality fertilizer from 2 tonnes of garbage is the goal of this composting system.
3. Zurich International Airpot, Switzerland
Do you think about noise pollution when you think of flying? The officials at the Zurich International Airport consider it a significant problem that airports cause. Depending on how much noise an aircraft makes, airlines are charged a tax to encourage them to invest in quieter aircraft.
They are also working to ensure clean air and Water are a high priority. Rainwater is utilized in toilets, and water is gathered from aircraft deicing processes.
You may also be penalized for tossing away any recyclable disposables. You are advised to dispose of your garbage in the appropriate container by using an electronic system.
4. San Francisco International Airport
California is in a severe drought, so SFO is trying to reduce water usage. SFO is lowering landscape watering by more than 50% to preserve water outside.
The airport is cutting back on hosing down the sidewalks and working with rental car companies to reduce water usage. SFO also implemented new policies to become a zero-waste airport.
Indoors, the airport is doing a Water Wise review of all plumbing fixtures and only supplying water when customers request it at eateries. The airport also requests all tenants participate in an individual 10% water reduction goal.
5. Denver International Airport
By overall area, DIA is the biggest airport in the United States. In 2013, the airport averaged more than 1,550 flights daily and served 52.5 million passengers.
Denver is improving air quality by using alternatively powered, hybrid, and electric cars in its airport fleet. The airport has also lowered entrance prices for hybrid taxis and vehicles. DIA employees can also benefit from carpool and bus pass programs to reduce fuel emissions.
6. Red Sea International Airport, Saudi Arabia
Foster + Partners aims for this airport, under construction in the Saudi desert, to serve the huge Red Sea Project tourist development, achieve a LEED Platinum sustainability rating, and be powered by 100 percent renewable energy.
The studio said the airport's layout as a series of five dune-like pods around a central volume would reduce energy usage by allowing parts of the facility to be shut down during periods of low demand.
7. Seattle-Tacoma International Airport, United States
Another LEED-certified airport, Seattle's new rental car facility, is constructed using organic sealant, paint, and other materials. They also want to recycle the surplus material so that it may be utilized.
Additionally, vendors must recycle their own materials. Manufacturers of biodiesel fuel get oil, coffee grounds (up to 10 tonnes! ), and other things. One of Sea-most Tac's inspirational activities is its Food Donation program.
8. East Midlands Airport
EMA is your place if you are looking for an airport that takes recycling seriously. Officials want to recycle practically everything, including wood, cardboard, metals, glass, and other materials.
Additionally, all airport vehicles must undergo pollution inspections; if they exceed the legal limit, they cannot be used within the airport.
The Green Organization honored them in 2011 for building two wind turbines to aid in the production of extra electricity. The East Midlands Airport is the United Kingdom's first attempt. to make their airports greener.
9. Dallas Fort Worth International Airport
As one of the largest airports in the United States (it even has its zip code), the Dallas Fort Worth airport has made recent strides toward being more green. DFW airport parking includes charging for electric vehicles in three of its terminals.
Wherever you park your electric vehicle, you can ensure it is ready to go before you head home. In terminals they are also building sustainable eateries that use less energy and use locally produced ingredients.
10. Vancouver International Airport
Along with solar-powered hot water and a taxi incentive, the Vancouver International Airport boasts a unique green appeal. This airport boasts a live plant wall that is 18 meters high and 12 meters wide.
The green wall, which has 28,249 individual plants and an irrigation system built in, is the biggest living wall in North America. The benefits of the green wall include air purification, sound control, and evaporative cooling.
Conclusion
As the aviation industry continues to grow, so do the concerns surrounding its environmental impact. Air travel consumes a significant amount of energy and produces large amounts of greenhouse gas emissions. Also airport design consultants are Innovatively developing new ideas to reduce the environmental impact.
Some airports are leading the way in terms of sustainable practices. In this blog, we highlighted the top 10 airports that are specially designed with sustainability.
We hope that this article will be helpful to you and provide you the complete information that you are required to know.