Being a student nowadays is both a struggle and a great opportunity. On the one hand, it's a chance to get the most important thing in your life – knowledge, but on the other hand, studying is pretty hard and exhausting, considering the amount of homework students have to deal with.
Struggling with essays and assignments has benefits, too. Once you use a professional research paper writer at EssayPro you'll see that there are plenty of ways to ease the burden of school. This way, you don't need to rack your brains and the process of completing tasks will be as easy as it can be.
Additionally, thanks to technology we are able to use a range of different apps which can be very useful in each field of people's lives.
1. RefME
It's a free-of-charge app the main objective of which is to save your time and energy by implementing, editing, and managing reference lists, links, bibliographies.
The main advantage is that it's simple to use: scan barcodes with your device's camera in order to generate them in a click and in whatever format you need.
2. Evernote
This app is considered to be the best tool that helps to organize your time by: 
scheduling agenda;
managing your time;
capturing ideas and thoughts;
planning projects;
storing information;
synchronizing and scanning documents
You should really give it a shot if you are unsure how to track your life and don't want to waste the time googling how to arrange your timetable and stay productive.
3. Oxford English Dictionary
No doubt, English is an international language and it's used almost in every branch of daily life. However, many students, for whom English is a second language, are struggling to learn it.
Thus, they are not able to explain themselves while, for example, having a conversation with someone, or simply need to translate words or sentences correctly. 
As for the native speakers, they can find a wide range of synonyms, definitions, and translations. In this app, you are provided with almost 35,000 words, phrases, and meanings, about 75,000 audio pronunciations, hence, you can expand and enrich your vocabulary.
4. Duolingo
Have you ever wanted to learn a new language? Want to travel all around the world and be able to communicate with native speakers without looking into the vocabulary every second? If so, this app is a great opportunity to learn any language in an entertaining way through interactive educational games. 
What's even better, all this knowledge and fun comes completely free of charge. You can learn 35+ languages and become a part of the community, which consists of over 300 million learners.
In addition, you are able to check your English skills and even get a convenient language certificate that is approved by multiple universities.
5. Motivation – Daily Quotes
It goes without saying that being a student is a really big challenge. And when it comes to dealing with it, you might lose patience and give up quite easily, especially during covid times.
When facing such difficulties, you need to recall the quote, "Success is 10 percent of talent and 90 percent hard work", so there is always hope and you shouldn't feel discouraged.
Fortunately, this tool is a daily reminder to stay positive and motivated when you are going through hard times. Within a day, you will be provided with powerful and inspiring quotes that will make you keep on, move forward, and encourage you.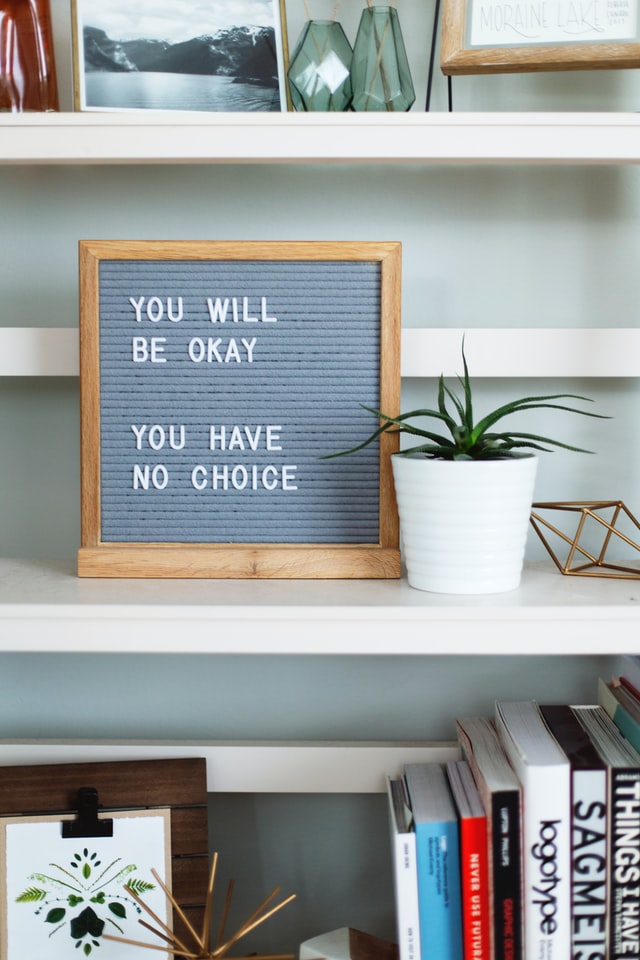 6. UniDays
Studying can be really expensive and some students might not be able to afford some necessary equipment or even books. Hopefully, this amazing app is a great opportunity to save money and buy whatever you want from food to clothes. You can also take part in giveaways and be lucky enough to win something cool.
7. Insight Timer
Education is always accompanied by tons of stress. Therefore, it can lead to mental health issues, which can have a huge influence on your future productivity. That's why meditation and proper mental care play a vital role. 
So, this app is your perfect chance to get acquainted with meditation, reduce the amount of stress, and learn how to take care of yourself. In addition, you also can find soulmates, new friends and share your own experience with the users of this application.
8. Bookly 
Do you prefer staying alone somewhere in nature with a fascinating book in your hands? Everything can be possible with the help of this app! Bookly provides you with many different options:
Scanning and tracking your books;
Improving reading speed and skills;
Highlighting and saving quotes;
Getting statistics and results;
Receiving weekly/yearly infographic reports.
Yet, the main feature of this app is that in case a book is not available on the platform you can simply add it. Eventually, this program will help you to turn reading into a daily habit.
9. Coursera
Nowadays students are willing to get more and more information and knowledge in order to be well-educated and in the future have a job with a decent salary. But sometimes the courses provided by the universities are not enough.
Hopefully, thanks to apps like Coursera students have a chance to learn new subjects online, anytime, and everywhere even on the go.
This program is known worldwide for its partnerships with about 200 universities and companies. Besides, there are 2000 courses, which are available for a reasonable subscription fee or even free of charge.
Each course can take from 1-2 hours to 2-4 years of studying. It means that you can find an ideal program to suit your schedule. 
If you have enough time you can even take a few courses at once. The best thing is that all of them are run by the most qualified and experienced teachers. Furthermore, at the end of the program, you will get an internationally recognized diploma.   
Final Words
Studying is not an easy task, and it takes you lots of effort, time, and dedication to achieve your goal whatever it takes. We hope this article was helpful and you will use these apps to succeed in your academic activities and even everyday life.
Also Read: