It sounds like a far-out sci-fi novel, but artificial intelligence is already here in a big way–and it's impacting our purchasing habits every day. From product recommendations to predictive analytics, you don't have to look hard to find artificial intelligence in digital commerce personalization.
Today's artificial intelligence refers to a computer system's ability to perform tasks that use visual perception, decision-making, speech recognition, and language translation–processes that might lead you to believe the computer can, in fact, "think."
Personalization
The idea of a computer that can behave like a human might seem frightening, but it's being embraced–expected, even–by consumers.
In fact, Segment reported that 71 percent of customers express some level of frustration as a result of an impersonal shopping experience.
Shoppers are more sophisticated, demanding, and expecting brands to learn enough about them in order to reach them with the right product or content and at just the right time. They're also looking for 24/7 support throughout the various stages of their shopping journey.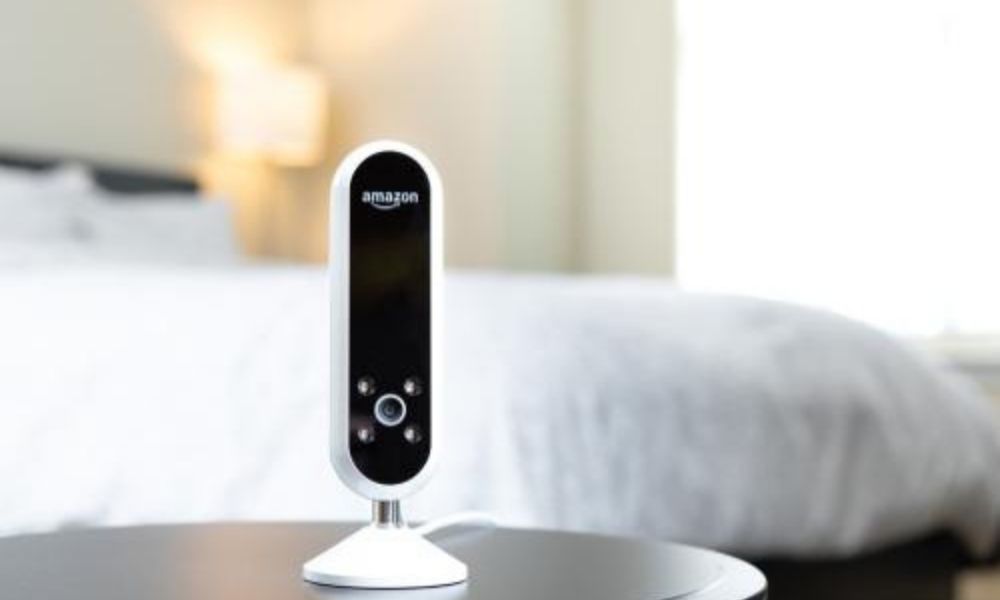 Artificial Intelligence in Digital Commerce Personalization
Businesses today are experimenting with innovative artificial intelligence solutions. They're challenging competitors with technologies that push boundaries in order to create truly personalized experiences for consumers.
Also Read: How Delivery Firms are Using Artificial Intelligence to Scale at a Faster Clip
1. Amazon's Product and Content Recommendations
Artificial intelligence utilizes customer purchasing and browsing data in order to produce a tailored product and content recommendations.
Amazon is very well-known for its use of product recommendations and is often referenced as the gold standard for using artificial intelligence in digital commerce personalization.
As an early adopter of deep learning for eCommerce, the online retail giant uses customer behavior to provide relevant product recommendations. With a seemingly endless list of recommendations, Amazon is able to constantly fuel consumers' shopping habits.
Amazon puts recommendations in several areas throughout the shopping experience, including:
A completely customized home page, including personalized content recommendations as well as recommended products
Each product page, with "frequently bought together" recommendations, a browsing history, as well as featured recommendations
Email communications featuring highly relevant products
Beyond the visual, Amazon's virtual assistant devices offer personalized responses and complex eCommerce capabilities through voice commands. Alexa technology is designed to provide a natural and seamless experience for consumers.
Also Read: Artificial Intelligence, the next Marketing Revolution?
2. Pinterest's Enhanced Image Search Extension
A search feature that generates thoughtful and personalized responses can always be beneficial. Pinterest launched a Chrome extension that allows users to save online images back to Pinterest without opening the app.
The technology analyzes the images you've saved and generates content recommendations based on its features. The results appear within whatever site you're currently on. You don't enter Pinterest unless you click into one of the extension's generated results.
3. Rare Carat's Unique Chatbot Jeweler
Chatbots use artificial intelligence to simulate human conversation via text-based messaging. They're generally meant to serve as resources to consumers, to either help them with a problem or to guide them in the direction of their interests.
In 2017, Rare Carat introduced the world's first artificial intelligence jeweler using IBM Watson technologies. Rocky is a conversational chatbot that's designed to work with shoppers in a natural way to make an informed diamond purchase.
4. Levi's Virtual Stylist
Just as Rare Carat uses a chatbot to serve as a conversational authority, so does Levi's with Virtual Stylist. Virtual Stylist's AI technology employs complex algorithms to mimic the experience of chatting with one of their in-store style experts any time of day.
Virtual Stylist asks questions to understand how customers prefer their jeans to fit and then provides tailored recommendations based on their unique responses.
Also Read: How AI Can Simplify These Ecommerce Functions? Is There A Flipside?
5. Hilton Hotels' Literal AI Robots
Artificial intelligence and robots aren't synonymous, but AI robots do exist. In fact, Hilton Hotels did a pilot test of the world's first Watson-enabled hotel concierge robot. The two-foot robot can appear to express a variety of emotions, as well as a gesture to guests to help guide them.

Using AI to Inspire Personalization
While not every business has the capability of bringing AI robots to life for the purpose of supporting commerce objectives, the concept of personalization can certainly help shape your broader marketing strategy.
Here are some AI-inspired personalization tactics to consider:
Experiment with product recommendations on your website's product pages.
Insert personalization blocks into your home page to provide tailored content and product recommendations to your new and returning customers.
Rethink your audiences: Consider each individual as their own audience, rather than how you can segment cohorts.
Apply AI technology to your traditional PPC campaign management with dynamic search ads.
Steer clear of batch-and-blast tactics on email. Use AI technology to learn what your customers want to hear from you about, and when.
Test out personalized discount offers for price-sensitive customers.
Remember that 360-degree strategy doesn't mean hitting everyone, everywhere, always.
At its core, artificial intelligence in digital commerce personalization is really about doing the best you can to be a good resource to your customers.