We are existing in an era where we can learn almost everything from the internet. But sometimes it doesn't seem very pleasant while some websites distract your focus, attention, and time when you are doing something important. As a result, it decreases your productivity.
Now we will focus on how to block certain websites that are distracting you on Chrome from your Desktop or Mobile. By blocking such websites, it will surely enhance your concentration over your work and also increase your team's productivity for work. Now let's go to the further procedure.
Steps to Block Websites on Chrome from your Desktop
Blocking websites on Chrome for PC or Mobile is an easy and simple procedure. Even you don't have to put much effort to unblock those sites whenever you want to unblock them so that you can use them on weekends.
1. Add 'Block Site' Chrome extension and add it to your browser
It is the most convenient way to block websites on Google Chrome on your PC. Search 'Block Site' extension on Chrome web store and select 'Add to Chrome' option on the top right corner.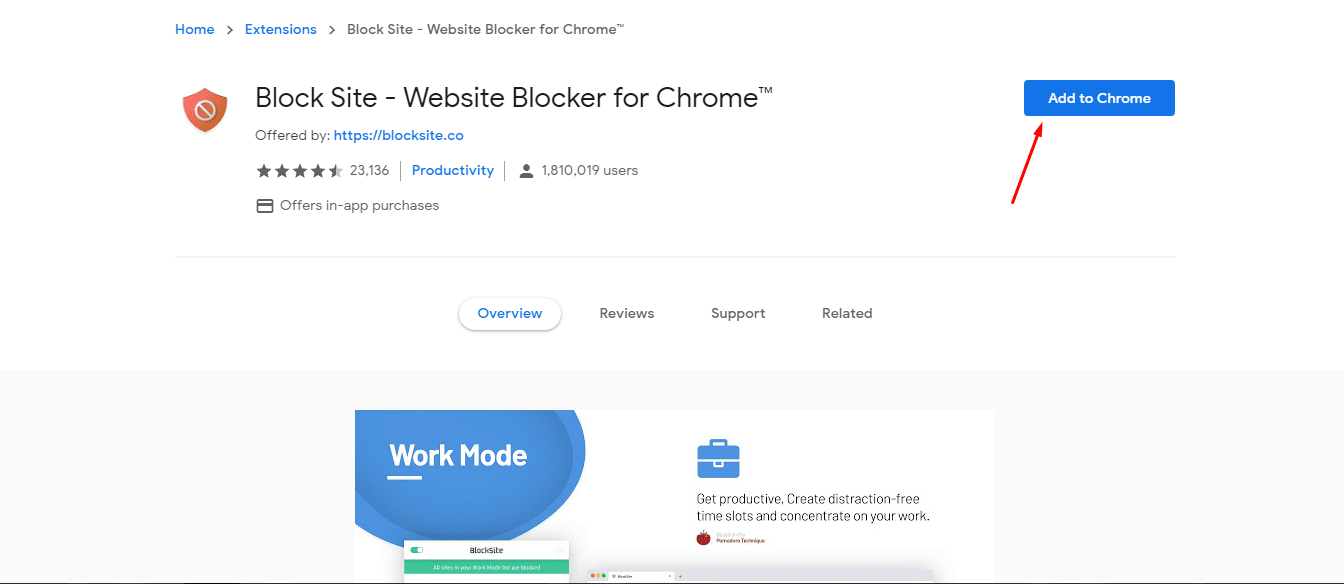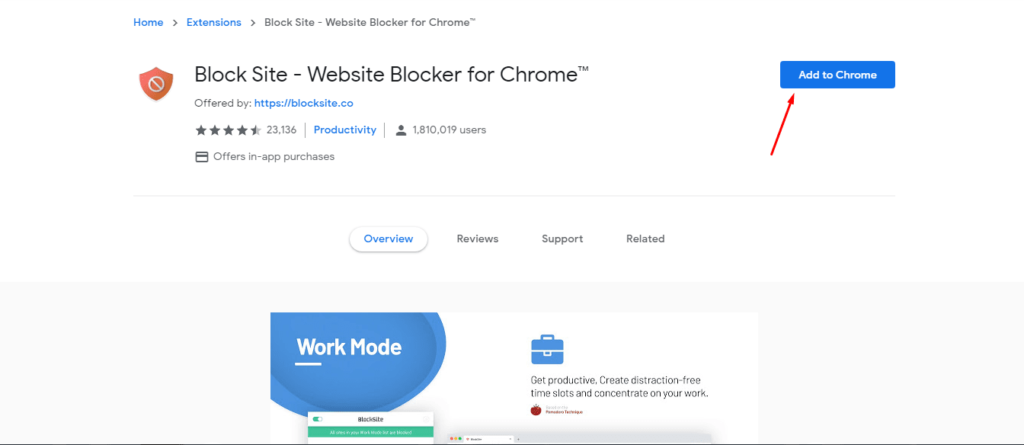 2. Click on the 'Add Extension' option
After you click on the 'Add to Chrome' option, you can see a window that will appear that condenses the main features of the extension. Click the 'Add extension' option in the windows to install this extension to the browser.
3. Check the extension's icon on the right corner on the Chrome
After downloading the extension, you can see a new icon on the top of the Chrome browser. It will look like an orange shield with a circle and a diagonal line in the middle.
4. Go through the website that you want to Block
While working, if you get diverted from any site like Facebook or any other then open that particular website and click on the orange shield icon on the top right and then click on 'Block this site' option. Now you can't open those websites as you have successfully blocked it.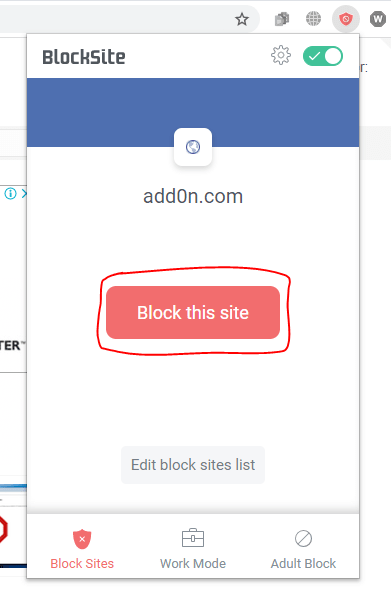 Whenever you want, you can unblock this site. Just click on the 'Edit Your List' option on the top right. You can also click on the icon and then click 'Edit block sites list'. All the websites that are blocked will have a 'Minus' icon on the right side. Just click on the minus button to unblock the site.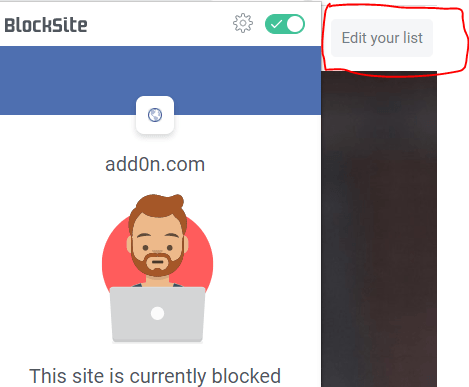 Steps to Block Websites on Chrome for Android
If you browse the web through Chrome on your android device, you may need to block some websites to increase your productivity. The Block Site browser extension is also available for mobile devices. Now, we will focus on the steps on how to block websites on Chrome on your smartphones.
1. Open Google Play Store and install the 'Block Site' app
Open the Google Play and search for the 'Block Site' app and install it.

2. Open the downloaded app
After downloading open the app on your android device.
3. Enable the app on your phone's settings for allowing this app blocker
Now open the Block Site app on your mobile and click on 'Go to settings'. This app will take you to your app settings of the phone. Now enable the app to allow control of the browser. Then you can block the websites that you don't want to see on your device.
4. Click on the '+' icon to block the unwanted app or website
To Block an unwanted app or website just tap the green coloured '+' icon that appears on the right bottom corner on your mobile screen. Now a page will be opened where you can block any unwanted website or an app by typing the URL into the search bar.
On the next screen, you can remove or edit the websites or apps from the blocked list whenever you want.
Steps to Block Websites on iOS devices for mobile
Below we have mentioned few iOS apps to block websites.
Site Blocker app allows you to block unwanted websites on iOS devices. This app includes a timer and suggestions as well. You can install this app for free.
Zero Willpower app lets you make a list of all websites that you want to block from your iPhone. It also has a timer so that you can block particular apps for a limited time. Users can install this app for $1.99.
Now you can block unwanted websites from your Google Chrome browser both on Android devices and desktops. Still, if you are getting problems with productivity, you can also use the Best Productivity Apps.
More Hand Picked Articles For You To Read:
How to Download PPT from SlideShare
How to Convert Adobe Pagemaker 7.0 to PDF
How to Download YouTube Videos from Bitdownloader
What is Simulcasting? How to Stream Live Videos Across Multiple Platforms?