The world of digital currencies experienced a boom in the past, but we have seen the opposite for the last few years. Thus, the value of Bitcoin is falling rapidly. At the same time, most projects are ceasing to exist because of negative dynamics.
The global economic crisis and the serious COVID-19 pandemic are the main reasons which have shaken the situation in the cryptocurrency sphere. However, it is worth remembering that the economy is cyclical, that is, it experiences both ups and downs. Cryptocurrencies are not an exception.
But you have a chance to achieve success by investing in such digital money effectively. All you need to do is to equip yourself with relevant and reliable information.
The ChainBroker platform is a valuable resource for you because the website contain the latest data related to financing, investors, and cryptocurrency projects. Let's learn more about it in our overview.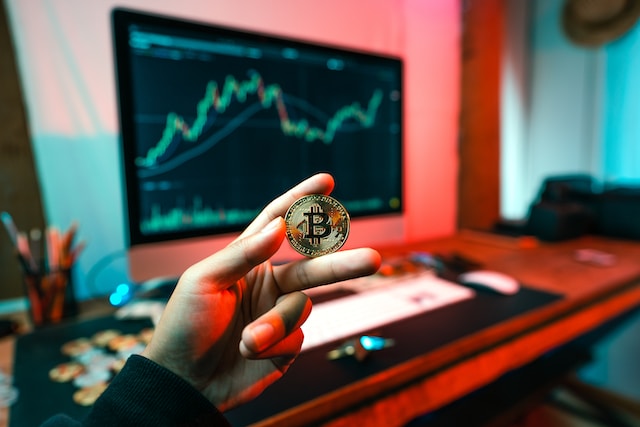 Best Features of Chain Broker 
First, let's find out what cryptocurrency is. If you are a beginner, it will be useful for you to know that it is a digital coin that exists only on the Internet. It is based on blockchain technology, so it has secure cryptography.
It is worth noting that this type of currency is mostly decentralized, that is, not controlled by a central authority, which allows you to feel free when using it. And you can apply such an asset in any way you want: sell, buy, trade, or exchange on U.S. dollars.
In order to immerse into the crypto world deeper, you need to get more and more information from trusted sources. ChainBroker is one of them. 
It is an official and legal site that is relatively young. After all, this digital space exists since 2021. In a short period of time, it managed to become one of the best platforms in the field of digital money.
Chain Broker covers the most relevant news from the world of cryptocurrencies, information about more than 116 top funds, IDO/IEO rounds, and much more.
If you're interested in investing, there are also great opportunities for you here. After all, there are more than 700 projects. You can find one of the most promising among them, carefully analyze it, and invest in it, even if it's a startup. 
Overall, this platform is a nice choice for both specialists who have been working in the field of digital money for many years and for traders who are just discovering this world.
After investing, you have the opportunity to monitor how the project is developing, which gives you a general vision of whether you are moving in the right direction. 
Features of Use
Chain Broker is designed with taking into account the needs, desires, and suggestions of all people who are interested in cryptocurrencies. It is very convenient to use this site thanks to the pleasant design of the main page with a predominance of unintrusive blue and white colors, and high-quality functionality.
The good news is that you can navigate easily and understand the world of cryptocurrencies quickly, and find what you need here. 
The platform contains several main sections:
News: You'll always stay informed about the latest events from the crypto world here. Since they are updated every day, you are to receive the latest data on any topic in this industry, including the condition of cryptocurrency projects. You can also read educational articles that are a lifesaver for you if you're just starting to take your first steps into the crypto world. In particular, you'll find clearly presented information that allows you to assimilate the basics quickly here. And recommendations from experts will help you to invest in the best way. 
Projects: By going to this tab, you'll see hundreds of different projects. If you're interested in a particular one, you should just click on it. A separate page will appear in front of you. It contains information about the type of funding, basic principles, and other information that will help you do an analysis deeply and find out the project better. 
Funds: This tab provides you with information about high-potential funds. 
Events: If you want to be aware of the dates of the following events, this tab is designed for you. You'll see what happens on a peculiar day on the calendar here. In addition, it indicates not only the name of the event and its date but also describes its essence in detail.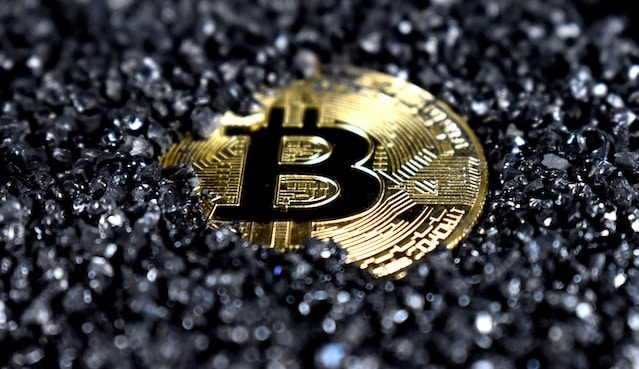 It is impossible to become confused about Chain Broker. This is because convenient filters come to your aid. In particular, you can select several projects you're interested in by such parameters as fund type, date of foundation, financial method, and total investment amount.
The platform is also adapted to the frantic rhythm of a dynamic life, inviting people to subscribe to such social networks as Telegram, Twitter, and YouTube. So, up-to-date information is always with you in your pocket on your smartphone, which is very convenient when walking in the park, being in a subway, or traveling by plane.
Pros & Cons
Chain Broker, like any platform, has its advantages and disadvantages. Let's start with the pros.
Pros:
The latest news from the world of cryptocurrencies that you'll be the first to know about;
A wide range of projects in which you can invest and earn good money on it;
Convenient filters that will help you find what you need;
Works on a legal basis;
Perfect for both professionals and beginners;
Pleasant design and convenient navigation. 
Cons:
Chain Broker has little experience, so it may seem to you that it doesn't provide the sections with information effectively enough. 
Conclusion:
The Chain Broker platform is a perfect solution for professionals and newbies whose activities are related to cryptocurrencies. It gives you actual news, tutorials from leading experts, information about prospective projects, and the ability to invest in the best way.
In addition, access to it in social networks allows you to learn about the latest data and monitor the dynamics of projects to which you have contributed when you're located away from home.