Whenever anyone wanted to finance anything in the past – whether it was a project, a business, or anything else that needed cash to get started, there were very few options. They may acquire debt via a loan or raise capital from friends, family, and angel or venture capital investors.
While there were already established ways of getting things off the ground, in the 2000s, a fourth alternative emerged: crowdfunding.
What is Crowdfunding?
Crowdfunding is a method of soliciting financial support from a large number of individuals. Many individuals combine their modest contributions to produce the money necessary to start a business or initiative.
Individuals, organisations, and businesses launch campaigns to raise funds for particular causes, and anybody can participate. Crowdfunding is the activity of raising money to help people overcome social, economic, or cultural barriers they encounter on a daily basis.
Types of Crowdfunding
Securities-based crowdfunding – This allows individuals to invest in startups. Investors are promised stock, future shares, or another security issued by the business in return for money. The criteria for securities-based crowdfunding projects are comparable to those for bank loans, but there is no need for security since no loan payment is required.
Donation-based crowdfunding – This occurs when an individual makes a donation to a particular cause or organization.
Reward-based crowdfunding – People make contributions in order to qualify for a particular reward associated with the project they promote. You could, for example, help finance a new product line and subsequently get it.
Peer-to-peer lending – Peer-to-peer lending enables people to acquire loans directly from one another without the intervention of a bank or other financial organization.
Real estate crowdfunding – Individuals can also invest in real estate developments via real estate crowdfunding.
Human capital crowdfunding – This allows individuals to finance personal development projects or initiatives. Investors may finance a project in return for a winning share or liquidation preference.
How is Crowdfunding Changing the Investing Game?
This is a significant departure from more conventional fundraising models, in which businesses and organizations seek money from a few large investors. Additionally, crowdfunding is mainly conducted online, while other types of financing are usually conducted offline.
Through the use of online crowdfunding platforms, the digital age has made it simpler to raise money for your startup concept, charity cause, or personal needs.
To date, these platforms have raised more than $34 billion globally, with simple-to-use features that provide a smooth experience for both fundraisers and supporters
The Advantages of Crowdfunding for Startups
Social Proof – The most apparent benefit of crowdfunding for a small business or person is that it enables access to a wider and more varied pool of investors/supporters. With social media's ubiquity, crowdfunding platforms provide an amazing opportunity for individuals and businesses to expand their audience and raise necessary funds.
Reward-Based – Many rewards-based crowdfunding initiatives allow investors to launch a new product or get a gift. Video games are a popular kind of crowdfunding investment for gamers, who are often rewarded with early copies of the game.
Traction – Equity-based crowdfunding is gaining traction as a way for startups to acquire capital without handing over control to venture capital investors.
Target Customer – Crowdfunding is an excellent marketing tool for your startups. You are also promoting your startups by engaging prospective sponsors and increasing your target audience. Essentially, it's like killing two birds with one stone.
Marketing Tactics – Promising startups with excellent ideas attract investors at every turn. The more traction and social proof your campaign receives, the greater the chances of attracting investors, leading to an increase in funds and potential growth.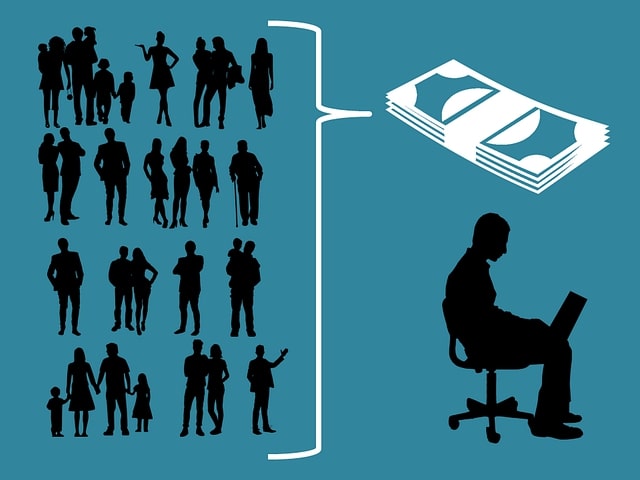 How Does Crowdfunding Work for Startups?
Businesses, like other organizations, may utilize crowdfunding to generate money for their venture. When we think about business crowdfunding, we often think of startups, angel investments, and transactions that take place outside of conventional financial institutions.
Simply put, business crowdfunding provides an excellent chance for startups to efficiently raise capital from a wide group of investors.
Crowdfunding enables early-stage investment in creative startups with diverse teams and a social purpose while also enabling the masses to actively finance and profit from the development of the startups they believe in.
Crowdfunding initiatives are excellent public relations tools. They aid in increasing exposure and creating buzz. Numerous platforms can significantly ease the technical and administrative aspects of fundraising.
In comparison to more conventional methods of startup capitalization, crowdsourcing may elevate it to a whole new level. There are many methods for raising capital, and the pool of prospective investors is almost limitless as long as you have a great presentation and a compelling startup concept.
Also, there is no loan to repay, and you can escape the exorbitant interest rates that are a startup's worst nightmare.
Is Crowdfunding the Right Investing Process for Your Startups?
Crowdfunding has repeatedly shown that individuals who want to establish a startup but lack the necessary financial means may still make their ideas a reality. However, before hopping on to crowdfunding as a source of investment, it's important to understand that crowdfunding is not just about soliciting money.
Crowdfunding often charges a portion of the profit as a fee.
Before you may utilize their platform, you must pay a processing charge.
An accountant may be needed to assist you with your financial management.
Large crowdsourcing investments are restricted to accredited investors as defined by the Securities and Exchange Commission.
To guarantee a successful crowdfunding campaign for your startups, be sure to:
Present a credible business strategy and a compelling justification for your financial requirements.
Indicate that you have put your own funds in your proposed startup.
Before and after the crowdfunding, be active on all social media platforms.
Don't restrict the benefits and privileges; instead, make them seem like worthwhile incentives.
Encourage your friends and family to participate and help spread the word about your campaign.
Conclusion
Historically, small startups have had limited funding options. In the majority of instances, startup owners were forced to approach lending firms, seek bank loans, or utilize their own funds.
Things have altered as a result of contemporary finance techniques, which now provide new choices. Today, crowdfunding has grown so popular for startups that it has surpassed traditional methods of money raising.