Data platform innovations have been adopted, and data management practices are constantly evolving to keep up. Enterprises are increasingly using distributed cloud-native infrastructures for their data warehouse, data lake, and other data management platforms.
Enterprises employ more scalable data integration pipelines and holistic governance methods to handle all types of data as they combine it into their platforms. Enterprises apply embedded machine learning from the cloud to the edge to automate monitoring and control of complex data infrastructures as IT workloads grow.
This blog is intended to provide insights into data management in 2022. Data management is basic for each application. Handling this priceless asset is a crucial competency in every sort of contemporary business.
As enterprises of all scales continued to struggle with the continuing implications of the covid pandemic, it was a year unlike anything for data.
With the rise of working-from-home opportunities and an urgent need for businesses for optimizing operations in a resource-limited environment, data has become the backbone of digital transformation efforts and corporate sustenance.
The requirement for data has increased in all types of cloud databases, and also a faster drive to better utilize cloud data lakes using various efforts and technologies to improve data quality and observability.
In 2021, the demand for data expertise prompted an unprecedented quantity of financial activity, as suppliers solicited income from private investors to assist in meeting the expanding potential and demand.
Cloud Data Lakehouses Of Data Vendors And Their Money
The spectacular Snowflake IPO by the end of 2020 boosted interest in cloud data technologies among venture capitalists, which fueled early 2021 activity.
Dremio, a vendor of a Platform for data lake querying, was the first to raise 135 million dollars for its technology, which allows businesses to query data in the data lakes more efficiently.
Starburst announced that it had raised 100 million dollars a few days later. Starburst is a primary commercial supporter of the Trino, an open-source platform of a data query, which was previously called PrestoSQL until 2021.
As demand for data lakes of a cloud for data analytics and business intelligence expanded during the year, both Starburst and Dremio raised money and developed their technology to enable enterprises for using cloud data lakes for business intelligence and data analytics.
Databricks, the company that developed the data lake house concept, reaped the most financial benefits from the growing interest in cloud data lakes.
A data lakehouse is a cloud data lake that serves as a data warehouse. In 2021, Databricks raised a total of $1.6 billion in august, investment including the largest round of venture financing ever raised for a data vendor.
The Demand For Data Streaming Event Rises
The continuous demand for event data and streaming was another key trend that emerged in 2021.
Apache Kafka is the most popular technology in a sector, and Confluent, its major commercial sponsor., has had some excellent outcomes.
Confluent's IPO on the stock exchange of NASDAQ in June marked a significant milestone in the vendor's expansion and demand for "data in motion."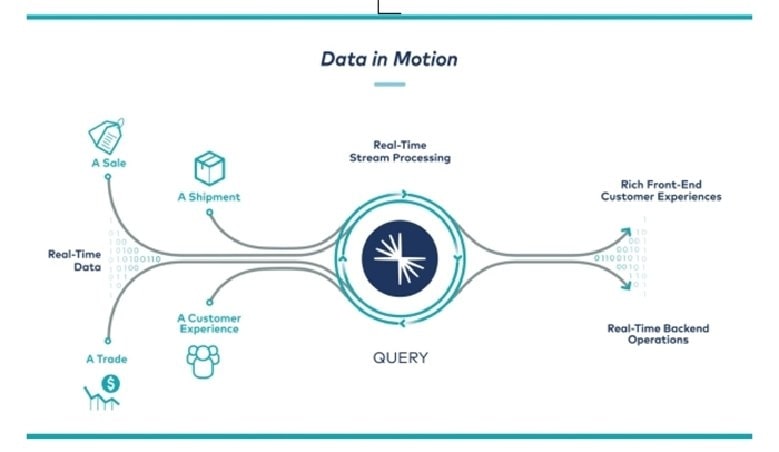 Organizations are using Kafka to make real-time data easier to use, which can be difficult owing to its complexity and scale.
Confluent's ksqlDB project which is open-source, that integrates Kafka data with the data queries, continues to grow in 2021.
Likewise, company Materialize is trying to leverage the capability for querying streaming data as it develops a streaming database for a cloud that could manage Kafka sources.
In the year 2021, Kafka is far away from an open-source solution of an event streaming that rose in popularity.
The Apache Pulsar project had some growth as well.
DataStax, an open-source powerhouse, bought privately hosted event streaming firm Kesque in January, bringing Pulsar-dependent technologies into the DataStax portfolio. StreamNative, which secured $23 million in September for its commercial Pulsar-based data streaming platform, is one of Pulsar's backers.
Database Vendors Move To The Cloud That Is Serverless
The trend of the DBaaS began before the year 2021, but this changed dramatically throughout the year.
Previously, the vendors of DBaaS mainly offered database technologies, but enterprises still had to manage other cloud infrastructure aspects, such as computation and storage.
The trend towards serverless DBaaS, with completely managed database services which doesn't require enterprises to have cloud deployments that are fixed with defined quantities of computing and resources for storage, became more noticeable in 2021. The Serverless DBaaS promise allows businesses to quickly come up and run with the service which only uses the resources they require.
In 2021, a slew of businesses released serverless DBaaS solutions, including the DataStax Astra in the month of February and the PlanetScale in the month of May, and also Couchbase Capella and CockroachDB serverless in the month of October.
While data that is on-premises would continue to persist for some time, the expansion of event streaming, DBaaS, and cloud data lake technologies in 2021 was a trend that can't be disregarded.
There's no way out from the fact that the cloud would become the default solution for data activities in 2021 and further beyond.
Snowflake is a popular data management product that aids corporations in expanding their business. If you're new to Snowflake or want to learn more about the concepts behind the products, take this online Snowflake Training course from industry experts to learn how to work with Snowflake.  
Conclusion:
In this blog, we have learned how the platforms of data management engines are rising business revenues.
We have seen how cloud technologies are making money for data vendors, the rise of demand for data streaming events, and the DBaaS systems driving the trend in rising the growth of data lake houses.
We hope this blog has provided the necessary information that aids in transforming your business potential.