Online learning platforms have experienced an increase in traffic and popularity at the start of the pandemic. Two such platforms are Coursera and WebAssign.
However, these online learning platforms don't provide the same services. Many differences exist between them and their usage. Today, we're going to take a closer look at those differences.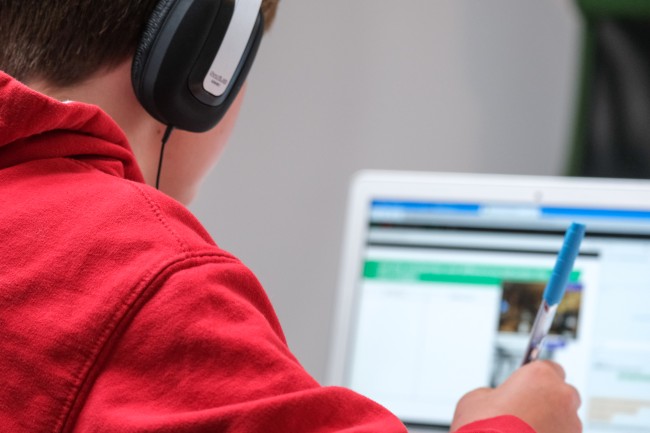 What is Coursera?
Coursera is a US-based Massive Open Online Course – MOOC – provider. Stanford University CS professors Andrew Ng and Daphne Koller founded the platform in 2012.
Their goal with Coursera was to work with different universities and organizations and develop the online learning sector. They planned on doing so by offering courses from different universities and leading business organizations like Google.
As of March 2022, Coursera has around $3 billion in market capitalization. The platform currently offers more than 7,000 courses, including 450 specialization courses and 450 projects.
Coursera provides its users with certificates after the completion of each course. In some specialization courses, the certificates are authorized by the organizations overseeing those courses, like Google or Microsoft.
Coursera has over 250 leading universities and business organizations as its partners. They provide the platform with courses from specialized personnel and other resources.
Coursera now provides six 'MasterTrack' programs. Students can complete these programs and directly get their certificates from the universities organizing these programs.
What is WebAssign?
In simple terms, WebAssign is an online educational platform that helps school and college teachers conduct homework, tests, and assignments online.
WebAssign provides several online tools that teachers can use to arrange tests and homework. They then deliver those assignments to their students and monitor their progress during timed tests.
One of the biggest advantages of WebAssign is that teachers can see who's doing what in their browser during a test. So, it's almost impossible to cheat on WebAssign. It will notify your teachers if you do something as simple as opening another browser tab or window.
Currently, more than 1.5 million students use WebAssign. The platform works with over 3,500 educational institutions each year, providing them with high-quality services throughout the duration. Owned by Cengage, WebAssign now has over $1.4 billion in market capitalization.
Can Teachers Use Coursera for Administering Homework, Tests, and Assignments?
No, teachers can't use Coursera for assigning and administering homework, quizzes, or assignments. They need to use WebAssign for that.
Through WebAssign, teachers can keep an eye on their students' activities during the tests. They can also assign specific tasks to specific groups or sections of students.
WebAssign is not a MOOC platform. It's more of a proctored online assessment system that's suited for administering homework and tests.
Coursera, on the other hand, is only good for publishing online courses. Teachers can't get as much oversight on their students on Coursera as they can on WebAssign.
Can You Find WebAssign Answers by Googling?
No, you can't find WebAssign answers by Googling as you can for Coursera answers.
Since the courses on Coursera have been on the platform for a long time, the answers to various exams and assignments are already out there. So, a simple Google search is all it'll take for you to get those answers.
Teachers update their WebAssign questions from time to time, so it's impossible to find those answers on Google. You'll need the help of different online tutoring or homework assistance platforms to get those answers.
The tutors on sites like sweetstudy.com can help you with your WebAssign problems. They'll go through the questions, see what they want, and then provide you with a detailed solution.
They'll also guide you through their approach to the question so that you can solve similar ones in your exams or future assignments.
Which Platform is Better for Self-Paced Learning?
Coursera is a better platform for self-paced learning. The courses there are available for as long as you want. You can enroll and continue at your desired pace. You also don't have any restrictions regarding what courses you can enroll in.
WebAssign is more of a rigid academic model. You're only doing things that your faculty member assigns to you. You can't access courses that you're not enrolled in school.
Which One is Better for Professional Skill Development?
Compared to WebAssign, Coursera is a better platform for professional skill development. Since it offers over 7,000 courses, you can enroll in the ones that you believe will develop your skills and help advance your career.
Conclusion
Coursera and WebAssign are entirely different. However, their contributions to modern-day academics are praiseworthy. Both of these platforms are helping the online learning sector prosper. It's up to you to choose the one that fits your needs.