If you are planning to create a smarter home, you don't always need to rip open your walls. In today's day and age, modern smart home devices make home automation seem like an effortless job.
With the Internet of Things (IoT) taking over the world, automation has made our lives simpler and our homes smarter.
Home automation turns your brick-and-mortar home into an upgraded smart living with solutions such as a control mechanism, which provides access to monitor and control your home security.
Additionally, home automation also helps to enable various other smart functions such as voice control, light controls, and much more.
Why Consider Home Automation Solutions?
The best part about home automation solutions is that you have the ease and accessibility of using mobile applications to control and monitor integrated home and security systems.
Home automation solutions can also notify you about incidents, such as water leaks or unauthorized access to your home, that you would want to know about when they occur unexpectedly.
Similarly, you will also find plenty of simpler home automation electronics such as Wi-Fi speakers and thermostats that help your home function smarter and better.
Based on your personal preference, you need to set a schedule to automate your home and enjoy total convenience, control, and cost-savings of having a smarter home. Below mentioned are the three essential home automation devices for your smart home.
1) Smart Thermostat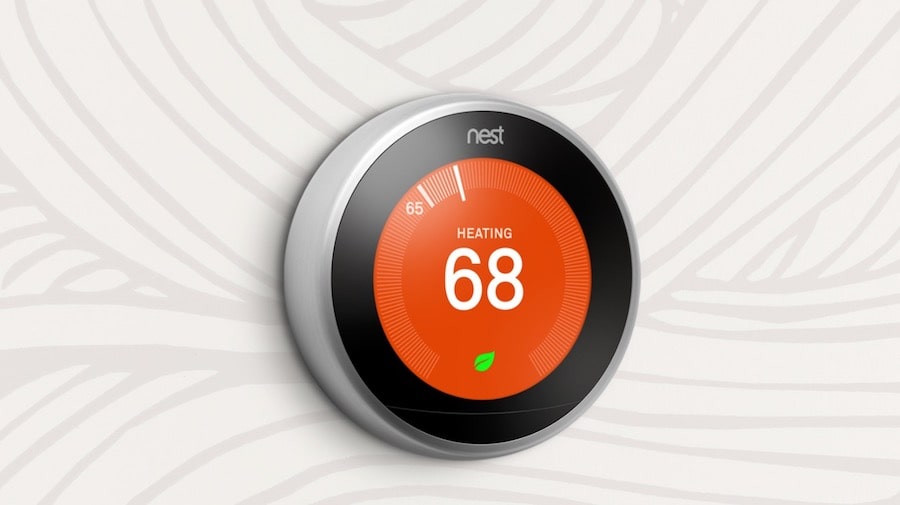 The primary function of a smart thermostat is to monitor and schedule the heating and air conditioning of your home based on how you live. The latest range of smart thermostat devices helps save energy as it is designed to reduce energy bills.
With a smart thermostat, you don't need to do much – it is easy to install and use. So, if you want the temperature of your living space to be pre-adjusted and monitored, a smart thermostat makes for a simple yet effective choice.
2) Smart Wi-Fi Speakers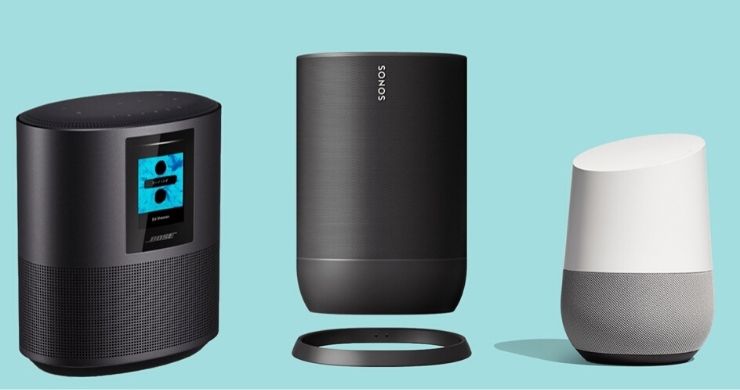 Once you plug in your Wi-Fi speaker, you can use the mobile application to control it across different rooms of your home.
Wi-Fi speakers need to be connected to your wireless network, which will enable you to pair several speakers with each other to achieve a total stereo effect or play different music on each speaker.
Especially for those who enjoy music, the intuitive and thoughtfully made designs of Wi-Fi speakers are a unique addition to your smart home.
Addition of such hassle-free home automation solutions can easily make your home more functional.
3) KNX Systems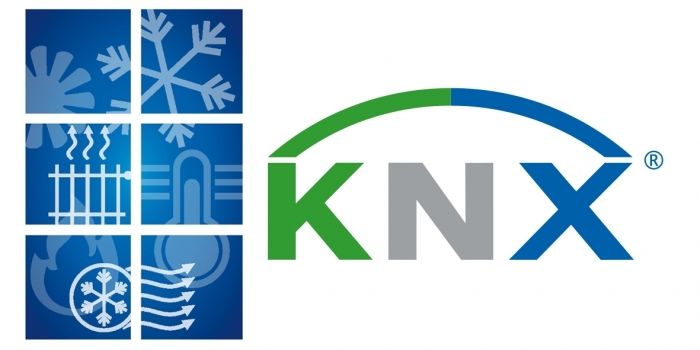 With traditional electrical installations, you need to verify in advance how and where the switching system of your buildings should be installed before you can begin with the construction.
But with KNX home automation systems from Merten, you have open options because you can change everything in the system and also extend it at any time without having to go through the trouble of laying down new cables.
KNX home automation system is an all-rounder when it comes to upgrading your home. Some of its smart features include:
Motion sensors back automatic lighting control functions such as corridor lights.
Individual heating and cooling controls such as immediately cutting off the heating and cooling valve in case a window is open.
Intelligent Blind Control functions such as automatic sun awnings control backed by light sensors that assess the intensity of sunlight.
Why invest in such a home automation system? KNX is the only globally approved 'International Standard' for home and building control systems, which means you can rely on its operational capabilities to run your smart home effectively.
Besides, KNX home automation systems also meet the prerequisites for both European standards CENELEC EN50090 and CEN EN 13321-1.
As KNX offers specifications that can be used for both the automation of electrical equipment installation and HVAC applications, the KNX Association suggested its designs and specifications to CEN for its publication as the European standard for building and home automation systems.
CEN TC 247 recognized and accepted the suggestion and resulted in the KNX specifications being published as EN 13321-1.
However, if the number of options, specifications, functions, and features of the building and home automation systems have left you confused, you should seek advice from a professional automation solutions provider and get their recommendations.
After carefully matching your requirements against the functions, you can turn your house into a smart home effortlessly.