Websites have long become an indispensable part of our daily lives. With their help, you can order food delivery, learn about a new type of insect discovered by scientists, or watch a popular movie.
In addition, the site is a convenient opportunity to promote and popularize your project or business. In this article, ww will share with you the average prices to develop a website, what may affect the price, and how it can be done.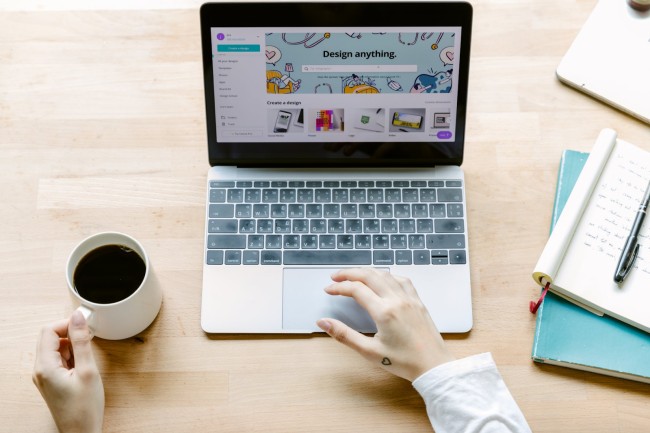 What are the site types: purpose and price
The division of sites into types is very conditional, but we will try to offer our own classification and determine the approximate price of creating various types of websites.
For general topic resources, you can just hire a regular developer and explain your needs and expectations. For highly-specialized resources, it is always better to find developers with the appropriate qualification and experience.
In particular, if you are creating a cannabis dispensary online store, it is better to look at cannabis web development companies such as MjSeo Agency. Now, let's consider the types and the prices of various websites:
1. Landing Page
This is a one-page site designed for a specific task – registering for an event or buying goods for a promotion.
It can cost the customer the cheapest, but landing pages are often used as a temporary phenomenon: for example, to sell off inventory or collect contacts of people to invite them to a conference.
Sometimes a landing page can be used as a website for an entrepreneur or freelancer. Such a site can cost up to $1,000.
2. Small business portal
This is a basic information resource with a minimal set of features. It can have several sections (usually, no more than 20), stock photos, and basic functionality (viewing and ordering goods). Such a site can be created for both $2,000 and $8,000. The total price will depend on numerous criteria. 
3. Websites for medium business
These websites contain dozens of pages, custom layouts and pictures, and sometimes some unique features created by developers to meet specific business needs. For such a portal, you will have to pay from $10,000 to $25,000.
4. Portals for big business
This is a large-scale online resource with several hundred pages, custom layouts and images, CMS, unique functionality, and additional features. The cost of its launch can start from $25,000.
What will you pay for when creating a web resource?
When deciding on the budget, you should realize what you will need to pay for. These costs can be divided into several blocks:
Infrastructure is the foundation of your resource. These costs include software, security certificate, hosting, domain name, etc.
Design and functionality are the interface, design, as well as every element that influences the UX and UI.
Content and marketing. The portal should be filled with content by someone because without regular updates it will not perform either a representative or a commercial function. You also need to do its SEO so that it is easy to find in search engines. 
You can get a webpage for free or for very little money. In this case, free or inexpensive website builders are used.
With their help, you can create a site of several pages. It will have a standard structure (conditionally: the main page, a section with contacts, a section with a description of the business offer, etc.).
Often such sites have standard images offered by the service constructor. It is almost impossible to connect additional features, or it will be difficult and expensive.
However, at first, especially when it comes to a conditional business landing, which should contain the contact details of the owner and a description of the business, this may be enough.
How much and why do you need to pay for a domain name?
URL (also known as a domain name) is what people type into a browser to go to your site. Your URL will also appear in any email address you use for your company.
The cost of a domain is usually from $10 to $20. Some domains (for example, .restaurant, .online, etc.) can cost more – from $200 to $300. It should be clear that a domain name is paid for one or two years, as it is actually rented.
So, the cost of a domain is the annual cost of a portal. The main thing here is not to forget to renew the domain name registration, otherwise, the address that has become familiar to your customers may change its owner.
Also, if you are starting an e-commerce online store, you should also pay for the SSL certificate. SSL certificates encrypt sensitive data, including credit card numbers and personal information entered by visitors.
An SSL certificate is required if you are running an e-commerce resource as it protects your customers' sensitive data and personal information from being intercepted.
In addition, sites that do not have such a certificate may be marked as untrusted by a browser or search engine.
SSL certificates are issued by certification authorities, and these documents cost from $10 to $1,000 per month. You can pay them annually or for several years in advance.
How long does it take to create a site?
Terms of development, as well as the site's price, are strictly individual. But usually, the creation of a small portal or landing page takes up to 1 month, and a large web resource – from 3 months.
Please note that these are the terms of site development in the agency. Freelance project development can be shorter, but this method has certain risks.
Each developer, like any other IT specialist, has their own hourly rate, the amount of which depends on experience and skills.
Accordingly, the higher the skill level, the higher the cost of the site. If there are more specialists in the team, this will significantly increase the final price tag.