Remember the time when it was rumoured that the world would end in 2012? They even made a movie on it. But it is 2019, and things are just the way they were supposed to be. All that hype for nothing. Compared to an apocalypse, the emergence of IoT devices is a lot more evident. And unlike other trending topics, it is living up to the hype it has created over the years.
IoT or the internet of things is a concept where every device is connected to the internet and communicates with each other. With automated systems, these connected devices can gather data, analyse it and create action to assist someone with a certain task or learn from a process. Gartner, Inc. has predicted that more than half of the new businesses will run on the IoT by 2020.
1) Seamless customer assistance:
Today, smart devices are not limited to smartphones. From fitness bands to smart toasters (yes, it's a real thing), we are now surrounded by IoT devices. The connected environment allows users to interact with and control their appliances and other household products. Businesses can also use the same technology to monitor the products and deliver the necessary support when needed.
Let's say, your company manufactures and sells smart coffee makers. Like any other home appliances, your coffee makers will also require servicing from time to time. If the products are smart enough, they can shoot a message for service to both the user and the manufacturer's customer support system.
Imagine how gratified those customers will be if your team responds before the customers have to request for service. Several car manufacturers have already employed this feature. And as more number of IoT devices and products are made available in the market, it will allow companies to facilitate customer support.
2) Better access to consumer data:
The world might not have ended in 2012, but the whole world saw how information could influence the biggest political event in the world. It was big data analysis that helped Obama win the US presidential election in 2012. Imagine what you can do if you get insights into consumer behaviour.
IoT may not be the same as big data analysis, but with connected devices, you can track and record consumer behaviour more accurately than before. With such information, you can make relevant product recommendations to the prospective and existing customers. Also, you will be able to customize searches in innovative ways.
With such insightful data, you can deliver effective advertising that will tug the right chords among your target demographics on a more specific level. Needless to say, it will boost the effectiveness of your marketing strategies to a whole new level.
3) Smoother inventory tracking and management:
Tracking and managing the inventory have been a major concern for businesses that rely heavily on warehousing, manufacturing, and/or storage. In most cases, these companies use a remote scanner and other advanced tech devices to help the workers track the inventory items individually. If you are running a similar kind of business, IoT can make things a lot easier for you.
With smart devices, you won't have to worry about the accuracy of tracking on inventory changes as that will be done automatically. This will free your workers from a tedious task and let them invest their time on other crucial tasks that do require their cognitive skills as well as other experts. As you may realize, IoT devices won't just help set up smart home but also smart offices and smart warehouses as well.
4) The power to operate everything remotely:
Even if your business doesn't deal with any physical inventory, there are other areas in which the IoT can offer a bundle of possibilities for your company. Speaking of possibilities, don't you think the option to work remotely should make things more convenient for you and the other people in your organization? Rejoice, because the IoT is making it possible.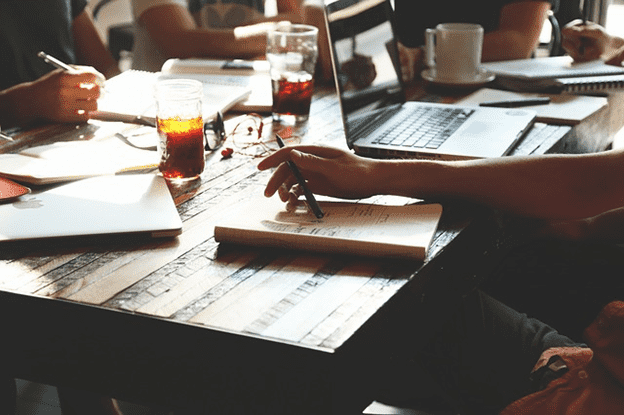 When you have multiple devices wired into the same network, you will be able to manage remotely working employees more effectively than before. In fact, it may allow you to try new things from remote locations, which wouldn't be possible on the office floor. Moreover, remote workers are often considered to be more satisfied and productive. So, it is worth a try.
5) Faster delivery of assistance:
It is easy to deliver assignment help to students over the internet. But when it comes to delivering a product from one state to another, things get a little hectic for the companies. The IoT may just help you deliver a product to your customer the very next day of order placement. When your partners, suppliers, and logistics providers have access to advanced technology (smart IoT devices), they will be able to serve the customers faster.
However, it is not just about speed. With IoT devices, you will be able to get more things done in less time. As you may have realized, technological evolution also aids productivity and efficiency, besides offering instant gratification. With the latest IoT developments, you and your workers may also accomplish large-scale tasks earlier than expected. This may just help you scale your operations in new areas and expand your business.
6) Adjusting to changing business environments:
Expansion of the business may not happen overnight, but you should be aware of the fact that the needs of the consumers will soon change when the IoT devices are readily available to them. In fact, you may need to address certain requirements that they never wanted before.
While fulfilling the new list of consumer requirements may seem a bit challenging, you also need to think about your workers and employees. It goes without saying that you'll need experts in IoT technology to ensure the integration of connected devices takes place properly. Also, you will need highly skilled data analysts if you want to use the data to your advantage.
In conclusion
IoT technology has already started transforming the way businesses used to work. Before you strategize the integration of IoT technology in your operations, do your research and try to identify the areas where the integration will deliver better returns.