Online security has become a serious business. As hard as you're working to protect your customer data, hackers are working to compromise it. It can seem like a losing battle, as it takes more resources to ensure your data is secure. This is where white-hat, ethical hackers come in.
What better way to fight cybercrime through hacking than with another hacker. The so-called "White hat hacking," also known as "penetration testing" (pentesting for short) is using professional hackers to find weaknesses in your business.
This can range from security gaps in your business systems to unsafe habits in your work culture. A good ethical hacker can help you in a variety of ways.
1. Take a Proactive Approach to Cybercrime
The most obvious reason to hire a penetration tester is to prevent attacks from happening in the first place.
Cybercrime is on the rise across the world, forcing international industries to increase their security protocols. The average cost per DNS attack, for instance, has risen to $1.1M, a 49% increase in comparison to 2018.
The job of a pentester is to exploit weaknesses in your firewalls and security before cybercriminals can. Hiring a pentester to your company gives you an edge, allowing you to identify and then patch up weaknesses before hackers can get wind of it.
2. Limits Your Liability Should the Worst Happen
Cyber attacks can happen to anyone. The attacks often target sensitive data that include financial, personal, and other private information which can lead to identity theft.
But not only will an ethical hacker on your team help you avoid the worst of cybercrimes, but they can also help protect your company from liabilities when you're under attack.
Though you will still be liable for a data breach, you'll be better equipped to move quickly and reassure customers and clients.
You'll be able to swiftly clarify if the issue came from your own servers or not. Being able to do this can help with preserving and protecting the credibility of your company. Cyber liability insurance can help protect you against financial losses caused by cyber-attacks, but this shouldn't make you complacent.
Insurance can only cover so much and as cliché, as it gets, prevention is always better than cure. You'll get better value taking an initiative in protecting yourself and your customers by hiring white hat hackers.
3. Keeps You Up to Date
A relationship with a white hat hacker or a pen-testing company is an ongoing project. Professional hackers can know more about your security threats than even the most advanced IT team.
Keeping a white-hat hacker on the payroll is a good way to stay updated on the latest threats, and keep you protected as hackers' tools and methods continue to evolve.
4. Easy Cloud Transition
Virtualizing and IT sourcing are important trends in the business world. If you're looking to simultaneously transition to the cloud, make sure to be aware of the security risks.
An ethical hacker is the best person to hire while you transition to cloud-based business processes. During this time, your network is especially vulnerable. Ethical hackers can cover this vulnerability by keeping your network secure.
Want to recruit an ethical hacker? Know Your Needs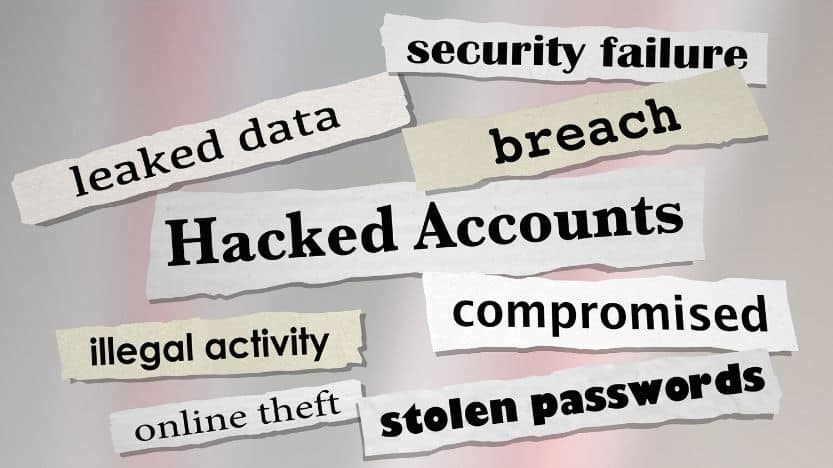 With all the benefits of having a pentester on your payroll, you probably would want to work with one immediately. But just as with hiring any type of staff, there are some things that you need to consider. Your first goal when selecting an ethical hacker to work for you is to figure out the size and scope of the project.
Different hackers have different skills, speak different programming languages, and have different expectations for a project. Outline your needs as much as possible before you start looking.
Important Differences in Testing Methodology
Black Box tests are performed without any knowledge of the tested environment, to assess the level of security seen by a third party. They tend to be the most like what a hacking situation would be in real-time.
White Box tests are performed with knowledge of the internal structure and design of the system. They're designed to allow the maximum amount of coverage, but because most white box testing is automated, they could miss unimplemented or missing features.
Grey Box testing is exactly what it sounds like, and involves limited access and limited knowledge. They generally provide less coverage, but they are designed to spot weaknesses in security as seen by a legitimate user of the account, or someone who has access to the server, to help prevent human error.
How to Find Your White Knight
Beyond going in with a plan, what can you do to ensure that you're recruiting top talent for your cybersecurity team? There are a few things to keep in mind.
1. Check Certification
After you've ensured your pentesting team is familiar with each methodology, it's important to check certification.
A university degree in information and ethical hacking certification that includes continuing education in IT and coding is a great sign that your white-hat hacker has a strong foundation of technical knowledge.
You should also be sure to ask about any standard certificates so you know exactly what you're looking at. Ask about any standard organization your hackers belong to.
2. Ask about Their Tests
A good education is valuable, but having the right papers does not mean much if you're not actively field testing. A good hacker is always researching and trying out the latest attack methods, pushing those boundaries even more than black hat hackers.
3. Ask about Their Plans

This is where knowledge of the project you're expecting your hackers to tackle really comes in handy. It's a good practice to make sure you yourself at least have a basic understanding of what is involved. After that, you will be able to ask the right questions and judge the answers given.
There are various schools of thought when it comes to penetration testing and ethical hacking, even among the same company. Questions you may want to ask include:
Have you tested a similar company or organization in the past?
Does your contract include protection for my network and hardware?
What methodology would you recommend for my organization?
What sort of liability insurance do you offer?
How will you transmit my data?
How long will you store my records?
And always, always ask for references.
4. Get A Sample Report
Along with references, and certification, you may want to test your white hat hacker's ability with a sample report. Asking for a sample report is considered good practice, and helps you anticipate the kind of information you can expect, and any tweaks you may want to make as you go. A good penetration test report should include:
An executive summary describing your security as it stands, and anything that requires immediate attention.
A technical review, so you know exactly what tests were performed, and which systems were included.
Detailed lists of all vulnerabilities, including any screen caps or tool outputs to add context, and recommendations for improvements that take into account your budget, maintenance, personnel and time.
A thorough sample report can help you clarify the methodology of your ethical hacker before you start. Being able to have this preview allows for suggestions or changes in a hacker's methodology. This will ensure you get what you need.
4. Ask About Options for Retesting
An ongoing relationship with a penetration testing firm helps your company stay protected long-term. Ask about options and pricing for retesting, so you can be sure your IT team has correctly implemented the recommendations proposed by your white hat hackers, and so you can be kept updated against future attacks.
5. Build a Relationship with Your Hacker Heroes
Because it's so important to have a long-term relationship with talented ethical hackers to keep your business protected, pay attention to the way your pentesting company conducts business, before, during, and after testing.
Are they transparent and clear in their methods? Do the results match the promises the company made? Would you recommend the company to your network? It's essential that you're able to trust the third-party company with your sensitive data, or even your entire network.
Takeaway
When it comes to securing your company data, hiring a white hat hacker to test for weaknesses is the best way to stay up to date on the latest threats. Though you can hire a pentester who works freelance, your best option is to choose a pentesting vendor, who is more likely to be certified, to offer liability reports and have a standard you can accurately measure.
By asking the right questions and developing a relationship with the vendors, you'll be able to keep your company protected against ongoing threats you don't even know are there.