How long will it take until our issues are resolved? That's one of the most common questions that outsourced IT help desk providers are asked. 
The response time and TAT (turnaround time) may vary from one IT company to another. A business outsources its IT services to a third party to ensure faster response time and an excellent resolution rate. One such company is 31West Global Services, a leader in outsourced IT help desk services.
When a business signs a service-level agreement with you, they expect you to handle all their security and tech-related matters as efficiently as possible. Even a small delay in responding to their issues can cause network downtime, which may negatively affect the company's workflow.
This leads us to a question, "how can you improve the TAT of your IT help desk?" The following ideas will help.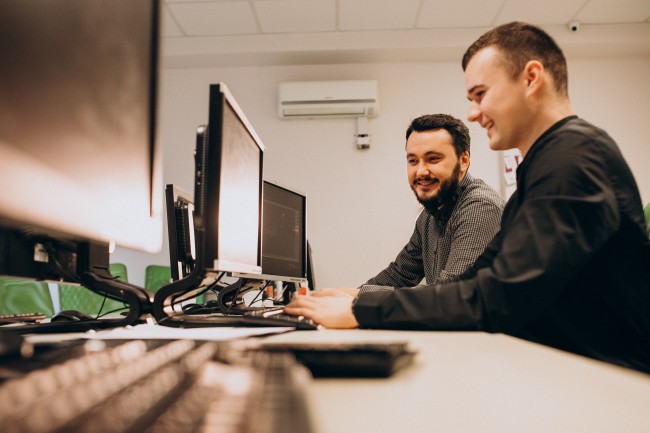 1. Set up Auto-Response
It's important to keep your users informed about their ticket status. The auto-response comes in handy when you have a large number of tickets, and most of them need in-person assistance.
The auto-reply sends an automatic message to the user, telling them you have heard their queries and will respond as soon as the agent is available.
2. Be Clear about the Resolution Time
The main purpose of signing an SLA is to clarify your working hours, response time, resolution rate, and other crucial IT help desk metrics in writing. The clients will set their expectations based on this agreement.
You should be clear with the users about what level of IT support they should expect, how quickly you can resolve their issues, which technical issues you can manage, and when they will hear from you.
Do not promise something you can't deliver. For instance, do not claim a turnaround period of 5-6 hours when you don't have the staff and technology to address user concerns that fast.
3. Calculate Response Time
Response time shows how quickly you answer a user query. These queries can be as simple as the staff requesting a new hardware device or a serious technical issue that can hinder your business operations.
Response rate is as important as the turnaround time. While a response within 24 hours might seem okay, 31% of users surveyed in a study said they expected IT helps desks to respond within an hour or less.
4. Communicate Well
Your users want to know how you address their issues, who's assigned their query, how soon it can be resolved, and the progress status. Regular communication and a quick response time translate into a seamless user experience.
Even if your low-tier agent is unable to fix a technical issue, they should at least inform the user about it. Let them know how your team is working to resolve the problem and the maximum it will take to restore their normal business operations.
5. Automation is Key
The spreadsheets, paper-based documents, and other traditional tools are outdated. You must consider automation to ensure a top-notch IT service and a fast resolution rate. It can drastically reduce the turnaround time and make workflow easier and more manageable for your help desk.
Here's how it helps:
Set automatic reminders for your workforce.
Automatic escalation if the issue isn't addressed within the average time.
Smooth task delegation
KPI dashboards for generating reports
Tracking performance and efficiency
All these steps help route tasks to the right agents and reduce your turnaround time.
6. Use a Self-service Portal
A self-service portal is the most innovative and effective way to improve the TAT of a help desk. Basic queries, especially repeated ones, do not need a technical expert. Users can find answers to them in the FAQ section or your how-to blogs.
This also allows them to fix small technical issues on their own while the IT help desk handles the more technical and complicated bugs.
7. Set up a Perfect Escalation System
IT agents are assigned roles based on their qualifications and expertise. At times, the agent at the bottom tier might be unable to resolve an issue that's more technical in nature. Instead of wasting time on the problem, they should escalate it to the top-tier IT staff.
That's how escalation works. You should set up the "time out" system. It automatically escalates the issue to higher-level management when the agent fails to resolve it within the given timeframe.
8. Scale Your IT Help Desk
Every IT desk sets an average response time for answering user queries. But, as the organization scales, so do its IT issues. They might raise more issues than usual, making it difficult for your IT teams to attend to each request immediately.
Your clients expect you to scale your services, equipment, workforce, and security tools when their business expands.
For instance, your IT help desk must be flexible to work 24/7 and offer emergency services when required. Equip your help desk with the technology that can be employed for advanced issues. Keep your IT software up-to-date and invest in employee training.
9. Let the User Mark the Ticket as Resolved
Oftentimes, IT help desks mark the issues resolved once they have given a satisfying answer to the user, completed an order request, or fixed a technical bug.
To improve your services, you should let the user decide when the tickets must be marked as resolved. Ask if they need more help or whether they are satisfied with the support team.
10. Request Feedback Regularly
You might keep track of all technical issues, the response time, and their resolution rate. But no one can tell how efficient you were at handling user queries than your clients. Ask about their satisfaction and whether their issues are resolved as and when needed.
User feedback tells you where they need you to improve and what changes in your workflow can help reduce turnaround time.
Bottom Line
Users appreciate a quick response time. A large-scale organization, especially, looks for an IT help desk equipped to resolve issues of different natures and complexity levels.
The above tips can help improve the turnaround time of an outsourced IT help desk company and help you achieve user satisfaction.