Considering the cryptocurrency market crash of last year, finding the right and most lucrative cryptocurrencies in 2023 can be overwhelming. However, the bear market isn't completely over yet, which means the time is excellent for novice investors to get into the game.
There are currently 21.844 cryptocurrencies in the world. Not all of these are active, but the variety can further complicate the decision-making process.
Are you having a hard time deciding which cryptocurrency to invest in?
After careful research, we've made our decision and decided to highlight our top picks. Without further ado, let's take a look at the most profitable cryptocurrencies in 2023.

9 Most Profitable Cryptocurrencies In 2023
3. Binance coin (BNB)
Whether you're new or already an experienced investor you've probably heard about Binance — one of the largest crypto exchanges in the world. Their Binance Coin (BNB), launched in 2017, was first sold in Binance's initial coin offering. It was initially sold at the price of 20.000 BNB for 1 Bitcoin, or 2.700 BNB for 1 Ethereum. Fast forward to today and BNB has turned into more than a digital asset exchange. 
Binance Coin can be used to settle transaction fees, book travel arrangements, and for trading also.
Its highest price ever was $686.31, recorded on May 10, 2021. Despite the price significantly dropping in 2022, Binance Coin is a worthy investment. At this very moment, BNB sits at $328.99, which is a spectacular increase since last year.
Taking into account Binance's coin variety of uses, it's expected for it to notably improve Binance's ecosystem.
2. Shiba Inu (SHIB)
Shiba Inu is one of the cryptocurrencies set to rebound in 2023. It's a dog-themed meme coin, which managed to suppress expectations and is now one of the fifteen largest cryptocurrencies.
Shiba Inu's utility has been doubted ever since its launch in August 2020, but that's exactly what cryptocurrency investors found to be tempting. It's considered to be Dogecoin's biggest rival and has already taken over a few Dogecoin markets. At the time of writing, Shiba Inu's price is $0.000013.
Despite these impressive numbers, the question ''Is Shiba Inu going to reach $1?'', is still lingering. However, Shiba Inu has a market cap of $7.09B which makes it a valuable investment.
If you're looking into Shiba Inu, my advice is to not invest a big amount into it right away but to take baby steps and use it to smartly diversify your funds.
3. Solana (SOL)
Next on the list of surprisingly good performers in 2023 is Solana. It acts as both cryptocurrency and a platform and was one of the hardest hit by the market crash in 2022, losing 94% of its total value. However, it seems the time has come for Solana to shine.
Solana is recovering its price incredibly fast, with a rise of $2.99 in the last seven days, which makes it one of the top performers in 2023. If you're interested in Solana, now is the right time to buy it. You can buy Solana with a credit card or you can use other cryptocurrencies to buy it.
Solana is currently worth $25.97 and is slowly rising from the ashes on its path to full recovery.
4. Fight Out (FGHT)
Compared to the above-listed, FGHT is a crypto token, not a coin. Being launched in late 2022, it's relatively new on the scene.
Fight out is a fitness app that promotes the move-to-earn (M2E) concept, which is literally designed to reward its users for moving. To make it even more exciting, you can now join the Fight Out presale, buy the crypto, and earn bonus tokens depending on your investment. Fight Out has already raised a great amount of money during the presale, with $0.0166 per token.
This project is moving mountains in the current year, probably because of its innovative approach. Innovation is always interesting and that's why investors dig it.
As things are going, the near future of Fight Out seems bright, but you can never be completely sure because of the unpredictability of the cryptocurrency market.
5. Ethereum (ETH)
It's not a complete surprise you encounter Ethereum on this list. Along with Bitcoin, it's the most popular in the crypto world. Ethereum has always been considered to be a profitable investment and it's still going strong with a 200.89B market cap. This is due to its stable value and consistent rise since 2001.
You can use Ethereum to purchase goods and services, to settle transaction fees, hold it as an investment and use it for currency exchange.
Ethereum is currently worth $1675.14 and is steadily growing during this week. Most of the experts there feel positive toward Ethereum and we're all eager to know its future. One thing is sure though, Ethereum is a cryptocurrency worth including in your portfolio.
6. Cardano (ADA)
The story of Cardano is very similar to that of Ethereum. Cardano is a blockchain and the ADA coin boosts its network. It was originally designed to be a more efficient alternative to proof of work (PoW) networks. Cardano was launched in 2017 at a price of $0.02 and in just 96 days reached $1.31.
Same as the above-mentioned cryptocurrencies, Cardano is also on the rise this past week. It's currently worth %0.4043 and is looking to recover from 2022 losses, which means you still have time to catch the price at its lowest before it explodes with the upcoming bull market. John Templeton once said ''For those properly prepared, the bear market is not only a calamity but an opportunity''.
7. Bitcoin (BTC)
It was only a matter of time before we mentioned Bitcoin. Bitcoin has always been a great investment, but I'll stick to my usual advice — it's for experienced investors and I wouldn't recommend it for those who want to stick to low-risk investments.
Since the day of its launching, January 3, 2009, up to this day, the story of Bitcoin has been a wild ride. An example of that is the crash of 2013 when China banned Bitcoin and as a result lost 50% of its value overnight.
Bitcoin is currently worth $23.798.67, which might seem a lot, but considering the all-time high of $68.789.63, the current price is what makes Bitcoin one of the cryptocurrencies worth buying in 2023.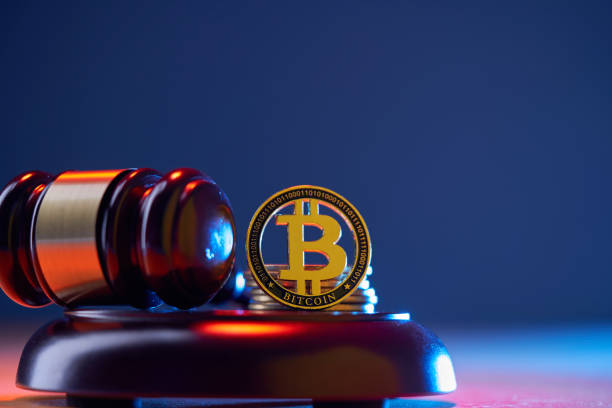 8. Ripple (XRP)
The XRP is a token created by the same founders of Ripple and is one of the most valuable blockchain tokens. The payment system of Ripple was initially designed for the purposes of banks — currency exchange and international transactions.
The price of XRP is currently on the rise and amounts to $0.42. XRP is an excellent choice for novice investors and those interested in diversifying their portfolios. You know what they say: ''Don't put all the eggs in one basket''.
Compared to Bitcoin and Ethereum, cryptocurrencies like XRP and Shiba Inu are affordable, so you have the chance of entering with a reasonable amount with the possibility of a high return.
9. Calvaria (RIA)
Last, but not least on our list of most profitable cryptocurrencies in 2023 is Calvaria. It was launched in late 2022 but already managed to catch the investors' attention. The hype around Calvaria is huge, since it succeeded in raising $2.5 million in presale.
If this is the first time you hear about Calvaria, it's an NFT-based P2E crypto card game. It's about monsters with unique powers, who are fighting for afterlife control. Science fiction movies and games have always been popular, especially these days, so you can see how one might find this interesting.
What's awesome is that you're not playing just for fun, you're also getting RIA tokens as a reward. After the presale, the price of Calvaria was $0.15. 
It's still too early to tell what the future holds for Calvaria, but it's currently worth considering it for a potential investment.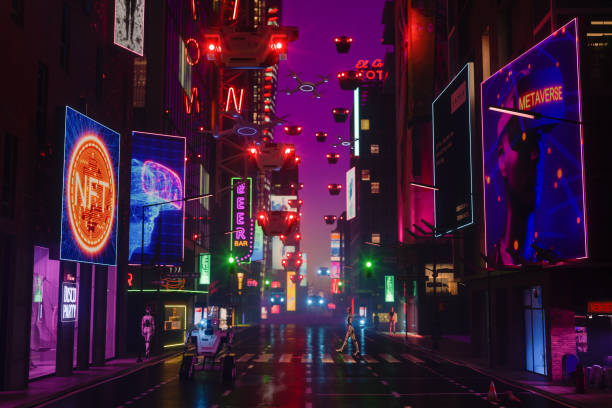 Are cryptocurrencies worth the hype?
One could say it's an individual decision, but the majority would agree — cryptocurrencies are still not a traditional asset but can be profitable. The most important thing is to decide whether investing in cryptocurrencies is right for you, carefully do your research and then decide on your preferable cryptocurrency.
The process itself might sound complicated, but if you do it smartly, there's a chance you can increase your monthly income.
While the cryptocurrency market is exciting and potentially profitable, it's not for everyone, so you should keep that in mind. However, investing in cryptocurrencies has proven to be lucrative, so if you still haven't started because of having trouble finding the most profitable cryptocurrency to invest in 2023, this is the time to do so and take a step forward!