In this growing digital landscape, businesses and companies have shifted to participating in the burgeoning data-driven culture for the sake of business intelligence. With this, Microsoft's Power BI intends to offer its users a creative way of achieving this growing pursuit through its innovative collection of software services.
Power BI by Microsoft is an innovative self-service business tool whose business intelligence capabilities are used to investigate insights in your company's data. It can connect your data sets, visualize it, and share it with anyone within your organization.
Visualization is one of the primary functions of Power BI. By compiling your data sets and transforming and modifying them, you can view your data as data models and interactive visualizations in a more unique and uniformed presentation. They often appear as models, charts, or graphs that have prediction forecasting abilities to anticipate possibilities and scenarios in the future of your business.
In addition to compiling and presenting your data in a standardized and straightforward method, Power BI development allows you to monitor and view standardized progress reports from each department in your organization, which makes management easier and even more convenient than before.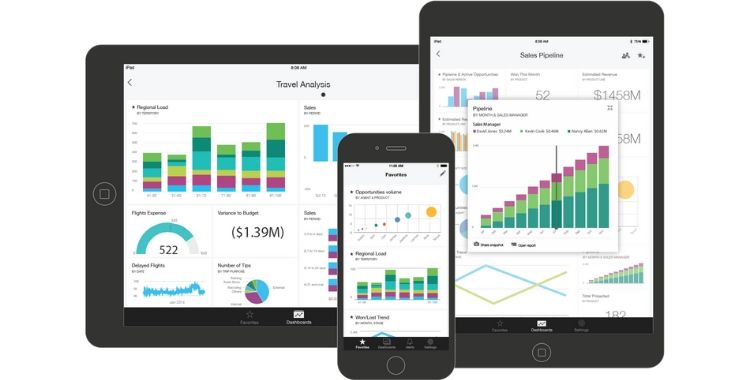 Power BI consists of three different parts: Power BI Desktop, Power BI Service, which is an online software service. Power BI mobile apps are compatible with Windows, iOS, and Android. Though these are different services, they all allow you to perform the same business insight functions according to what is most appropriate for your business role.
An additional service under Power BI Desktop is Power BI Report Server, where you can publish Power BI reports created from the Power BI Desktop platform onto an on-premises report server.
Power BI is designed to be an engaging platform that is reflected in the process of creating a report. A report starts with connecting data sets and sources in which users create reports based on queries and specific requirements or needs.
The report is later published to Power BI Service and is shared across the cloud so that all users can interact with the report. Colleagues can also edit these reports; however, access and editing options are also monitored by the creator of the report.
Moreover, there are several components that are included in Power BI, which include:
1. Power Query: Used for Data Transfiguration
2. Power Pivot: Used for Modelling Memory Tabular Data
3. Power View: Used for Data Visualization
4. Power Map: Used for 3D Geospatial Data Visualization
5. Power Q&A: A Question and Answering Engine
Power BI is often used by data analysts, along with business intelligence professionals. They usually formulate the data models before initiating the reports across the organization. However, Power BI is a user-friendly platform that does not require its users to have analytical backgrounds.
As previously mentioned, Power BI development has the function of collating progress reports from all departments into executive dashboards for easier management. As such, department heads and managers can also use Power BI, along with administrators for usage monitoring and licenses.
Power BI offers a wide range of diverse data analytic features that help you analyze, organize, and modify your data sources and sets. Listed below are some of them:
1. Artificial Intelligence
This feature allows users to make use of automated machine learning capabilities to create machine learning models and access image recognition and text analytics.
2. Quick Insights
This feature allows users to apply analytics to sets and subsets of data automatically.
3. Hybrid Deployment Support
Users can use built-in connectors to connect with numerous different data sources from vendors such as Microsoft and Salesforce.
4. Self-Service Data Prep
Through Power Query, users can process big data in Power BI's web service, which can be shared across a range of models, reports, and dashboards.
5. Common Data Model Support
This feature allows users to make use of a collection of standardized data schemas for entities, attributes, and relationships.
By inducing business insights and organizing all of your organization's data sets. Power BI offers you a wide range of functions and features to ensure that your business runs smoothly and co-ordinately. As a powerful platform that re-imagines what it means to have a business in a data-driven culture, Power BI keeps your business updated and offers you the holistic business formation you need.