In this growing digital landscape, businesses and companies have shifted to participating in the burgeoning data-driven culture for the sake of business intelligence.
With this, Microsoft's Power BI intends to offer its users a creative way of achieving this growing pursuit through its innovative collection of software services.
What Is Power BI?
Power BI by Microsoft is a next-level,cloud-based, business intelligence solution with superior analytical and reporting capabilities that create rich, compelling, and intuitive visuals and charts to communicate insights across your organization.
Visualization is one of the primary functions of Power BI. By compiling your data sets and transforming and modifying them, you can view your data as data models and interactive visualizations in a more unique and uniformed presentation.
Visualizations often appear as models, charts, or graphs that have prediction forecasting abilities to anticipate possibilities and scenarios in the future of your business.
In addition to compiling and presenting your data in a standardized and straightforward method, Power BI development allows you to monitor and view standardized progress reports from each department in your organization, which makes management easier and even more convenient than before.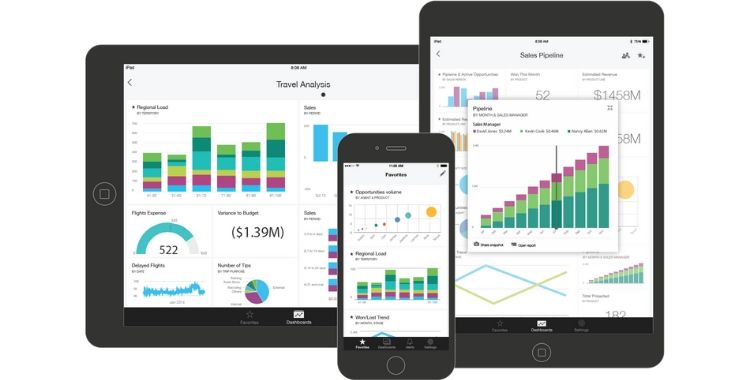 Three different parts of Power BI:
Power BI Desktop
Power BI Service, for online software service
Power BI mobile apps for Windows, iOS, and Android
An additional service under Power BI Desktop is Power BI Report Server, where you can publish Power BI reports created from the Power BI Desktop platform onto an on-premises report server.
Power BI is designed to be an engaging platform that is reflected in the process of creating a report. A report starts with connecting data sets and sources in which users create reports based on queries and specific requirements or needs.
The report is later published to Power BI Service and is shared across the cloud so that all users can interact with the report. Colleagues can also edit these reports; however, access and editing options are also monitored by the creator of the report.
Other components that are included in Power BI:
Power Query: Used for Data Transfiguration
Power Pivot: Used for Modelling Memory Tabular Data
Power View: Used for Data Visualization
Power Map: Used for 3D Geospatial Data Visualization
Power Q&A: A Question and Answering Engine
Best Features of Power BI
1) Artificial Intelligence
This feature allows users to make use of automated machine learning capabilities to create machine learning models and access image recognition and text analytics.
2) Quick Insights
This feature allows users to apply analytics to sets and subsets of data automatically.
3) Hybrid Deployment Support
Users can use built-in connectors to connect with numerous different data sources from vendors such as Microsoft and Salesforce.
4) Self-Service Data Prep
Through Power Query, users can process big data in Power BI's web service, which can be shared across a range of models, reports, and dashboards.
5) Common Data Model Support
This feature allows users to make use of a collection of standardized data schemas for entities, attributes, and relationships.
By inducing business insights and organizing all of your organization's data sets. Power BI offers you a wide range of functions and features to ensure that your business runs smoothly and co-ordinately.
Benefits of Using Microsoft Power BI
1) Seamless Integration with Existing Applications
One of the key benefits of the Power BI is that it seamlessly integrates with almost all the applications in your existing business environment.
This allows you to adopt powerful reporting capabilities and analytics and embed interactive visuals in your applications with ease.
2) Reduced Technical Support Required
Power BI does not require any technical support to intervene as it comes with an in-built analysis and inquiry system in place.
Further, this system supports intuitive graphic design tools and a powerful language interface to resolve technical issues in record time.
3) Rich Personalized Dashboards
The dashboards you can build with the Power BI can be highly customized to meet the exact needs of your enterprise. It is easy to embed BI reports and dashboards into applications to make for unified user experience.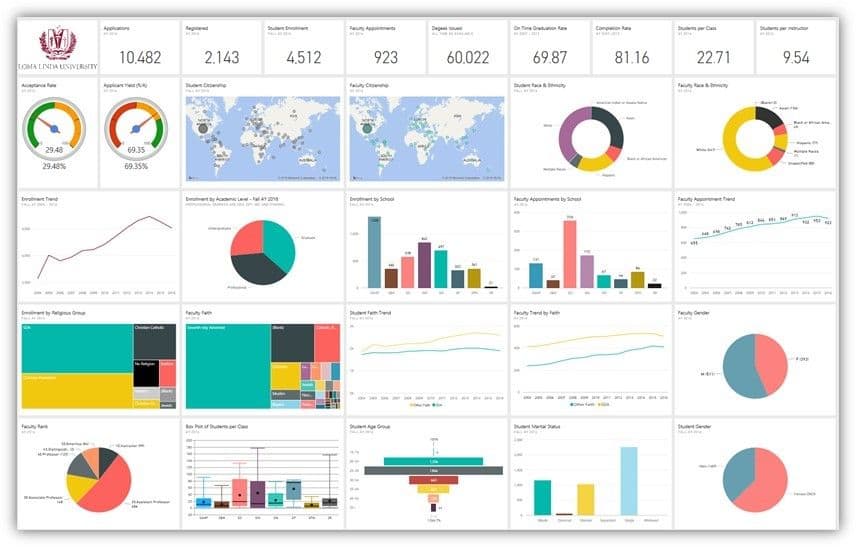 4) Zero Speed and Memory Constraints
You can migrate your data to the powerful cloud environment provided by the Power BI to eliminate speed and memory constraints as it can process huge quantities of data better than any other platform in the market.
In this way, you can ensure that all your data can be quickly and easily retrieved and analyzed without restrictions of any sort.
5) Balanced Performance and Simplicity
Power BI comes with in-built DAX scripting language and analysis technology, which reflects its balance between superior performance and simplicity.
Moreover, its ability to connect to nearly any data source or application in the cloud or on-premises (MailChimp, GitHub, SharePoint, Google Analytics, Salesforce, etc.) means its capabilities are second to none.
6) Secured Publication of Reports
Power BI enables you to automate the publication of intelligent reports so that all users can take advantage of the latest data and insights instantaneously. The security feature of this service also protects your data and ensures that only the right eyes have access to these insights.
7) Rapid Extraction of Business Intelligence
This service will help you generate rich visuals with your enterprise data, which allows you to extract key business intelligence and apply it as and when needed for enhanced decision-making.