Cybersecurity issues are quite prevalent today. The 2019 list of data breaches cases, including 2.7 billion identity records show a huge increase in hacked data from mobile and IoT devices. It consists of 774 million unique email addresses and 21 million unique passwords, which were posted on the web for sale.
While it might seem that nothing much can be done to prevent cybercrime, you can still take some steps to minimize personal risk. One of the best things you can do is to get yourself a password manager.
Though many internet users scoff at the idea of using this software application, it has so many benefits. Let's get started
1) Remember Only One Master Password
The top benefit of using a password manager is that you don't need to remember five or six passwords for accessing different websites. All you need to do is to remember one master password.
It enables you to log-in to your password management system or 'vault.' From there, you can easily access all your other passwords.
It means you can incorporate the latest recommendations for secure passwords, including symbols, long phrases, punctuation, etc. What if you forgot your password, no issues there are many passwords reset software available online? Passcope windows password reset can help you.
2) Password Manager App Is A Useful Security Hack
If you're relying on a single strategy to foolproof your online presence, it may create chances of your account being hacked. Just like any other technology, there are some flaws in password managers as well. However, using this software application is still a better choice to keep your credentials secure.
Instead of reusing the old passwords, they force you to create new passwords. In case you've used a password so many times, the manager app would send an alert.
They insist you create strong passwords, including symbols, letters, etc. to make them tricky to be hacked.
They tell you which online logins offer 2FA (two-factor authentication) and send gentle reminders to use this feature.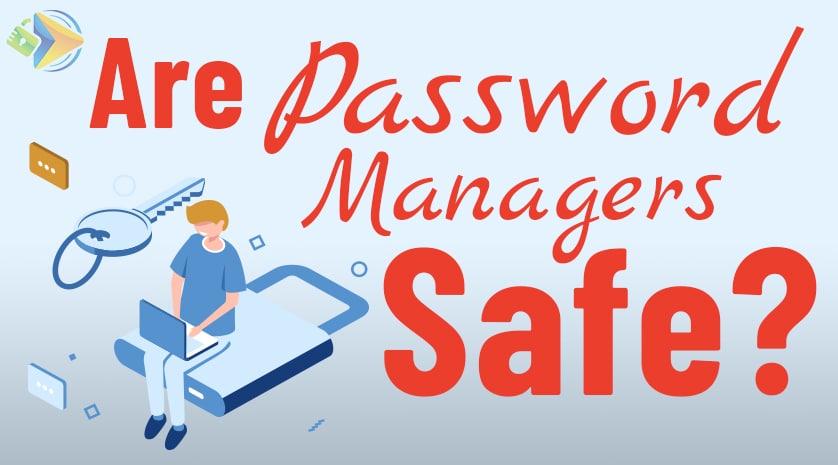 3) You Get Strong, Secure Passwords
Password managers create tricky passwords using numbers, upper- and lower-case letters, punctuation, etc. However, you can customize the complexity of your passwords. They provide a different, randomly generated password for every account you've set up in your password manager. In this way, it saves you from the trouble of memorizing passwords for different sites.
Not only the password manager remembers your account credentials but also enhances security. By using a password manager app, you can augment online safety and ensure that the passwords are safe. You may be looking for reasonable and efficient ways to bypass Windows 10 password.
Also Read: 7 Best Apps to Receive Security on Your Android Device
4) They Have Encrypted Storage
As the password managers store the information securely, no one can access your details without a master password. So, they encrypt the storage, making it impossible to steal or decode. Not only passwords, but they can also store your credit card details.
However, most of the tools provide a notepad for storing necessary information, including passkeys, padlocks, or documents. But everything depends upon your master password.
5) Auto-Login Helps You Save Time
Another significant benefit of using a password manager is that it can speed up logging into mobile apps and websites. It records your user name along with the password for the corresponding website.
When you visit the login page next time, your credentials get copied automatically from the password manager. Though some of the websites block auto-completion, it works well in most cases.
6) You Can Check or Customize Your Password
A password manager app installed on the system, integrated with the browser, keeps the passwords secure. In many of the cases, the software takes over the job of creating a password.
However, while trying to access your account from another device, you might need to know the password. To do so, open the password manager, and find the accounts lists. Click the eye icon to view your password.
Conclusion
We hope, by now you might be convinced of the importance of password manager. To make your online credentials secure, it is wise to use a manager app before it's too late.