A significant determinant of how employees will perform is how good the management is. The employees' routine depends on their relationship with their bosses, which in most cases involves the maintenance manager.
Employees must report to the maintenance manager, who must report to the general manager. Apart from having to get along with the employees and express good leadership skills, there is a need for the general manager to have technical skills, which should be a skill that should be mentioned in the maintenance manager's resume showing that there is continued advancement in technological skills.
Here are a few skills that company leaders expect to find in their maintenance managers.
Maintenance Manager Skills
1. Technical Knowledge
As mentioned above, there is a need for a maintenance manager to have skills in technological advancements that might be needed and used in the company.
It will add more value to the company's output if the machining and systems in the company are continuously used and run with as minimal resources as possible and still leave them working for a long while.
Having technical knowledge plays a significant role in problem-solving and improving the company's output.
The most crucial technical expertise that a maintenance manager should possess may include hydraulics, mechanics, electrical systems and cost management, depending on the industry they are working on.
It is not as crucial to have these skills before being employed but to ensure that the manager can learn on the job and execute the skills effectively.
Having technical knowledge goes before having qualifications and is exceeded by having the experience in the ever-changing technological advancements.
Ensure that your maintenance manager knows all safety and regulations practices to ensure that all employees are safe in the working environment.
2. Listening Skills
Running an efficient maintenance department requires not only one to give orders but also to listen to the people working on the ground and have a good communication pattern with them.
To stay on top of all maintenance operations, the manager should listen to the team and be willing to leave his office, get his hands dirty and develop a good relationship with the employees which will lead to quicker problem solving and, in the long run, an increased company output. 
The manager should try to work it out with the team and understand the root course of the problem and guide the team in acting accordingly to ensure the problem is solved.
If the technicians do not have a complete picture of what is happening, then it is up to him to ensure that he paints the whole picture for them.
3. Organisation Skills
In the maintenance field, priority work needs to be determined so that the team can better understand what they should focus on.
When there is a clear objective, it is easier for the team to put their efforts and direct them to the goal. If there are no goals and priorities, everyone is bound to work towards their objective, which might be dangerous to the company. 
The organisation is not limited to the maintenance staff only but also other departments. Therefore the maintenance manager needs to find a way for every company party to be involved and give a satisfactory report.
All that is required to gain the required output is good time and general management skills. A good maintenance manager will create a strategy that will save him and the team much time and expense to reach the prioritised goal.
4. Team Development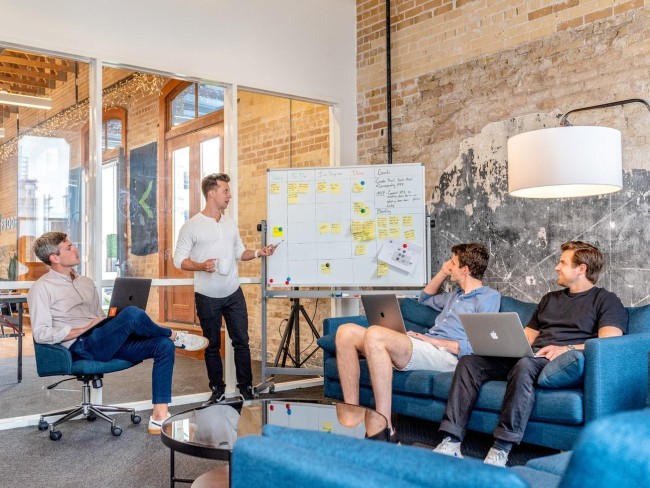 A good aspect of a leader is to have themselves committed to developing their team as individuals and as a team.
To ensure that the maintenance manager gets the respect and requires the development of his team as needed, the first step is geared towards appropriate hiring and training of the staff.
Every technician that we retained or hired would be able to work together with the team and learn new skills. Apart from having a leader who is determined by success brought about by having technical skills, the manager should be able to bring out more skills that involve leadership, supervision, mentoring and guidance among the team members.
The maintenance manager should be able to identify individual skills on which technician is suited for a specific technical role. There may be technicians who may have more skills and knowledge in particular machinery than their role.
One of the essential roles of a maintenance manager is to recognise the team's strengths and work on their weaknesses by offering appropriate training.
It will assist the manager in pairing up staff that complement each other with their skills of expertise and allow them an opportunity to learn from each other.
5. Being Neutral
While problem-solving, one of the most important things is for the manager not to take sides. Since the company is not immune to having scenarios that might find teammates pointing fingers, the manager should be able to evaluate each person's opinion and point of view and get to the bottom of the matter.
Not only is being neutral critical while solving office problems but also while assigning duties. When the manager is fair and balanced, the manager will be able to create a good work schedule that will not sabotage the relationship among teammates, even with the manager himself.
A managerial job will require more leadership skills far apart from the technology that may not be found in the job description.
A good maintenance manager can show and express interpersonal skills which they have gained and built-in their day-to-day activities that are outside the work environment.
It is therefore crucial that a manager can maintain and manage the teams' relationship as much as he would the technical roles that he is assigned, which may vary from electrical to plumbing jobs.
Final thoughts
A managerial maintenance job is highly demanding since it requires one to present a high level of technical knowledge and organisation skills which are mainly acquired as one take-up more roles.