E-Commerce is not a modern phenomenon anymore. People have been involved with eCommerce for a long time now and it is estimated that over 2 billion people will be actively shopping online (Source).
But the satisfaction rate of eCommerce consumers extremely poor which can be represented with the fact that the online shopping conversion rate is 3.5% globally and the shopping cart abandonment rate is almost 70% globally.
"You have got work towards consumer experience, and work back towards technology" – Jeff Bezos
This gap has emerged majorly due to substandard consumer experience in the eCommerce industry. But the emergence of social commerce has shown improvements in the eCommerce industry.
Let's understand what is Social commerce and how it is getting results for the online commerce industry.
What is Social Commerce?
Social Commerce is a combination of Social media and eCommerce. Social commerce is about selling your products or other offerings directly from social media platforms.
Unlike most eCommerce buying journeys, Social commerce helps in shortening the online shopping process significantly making it easier for the customers to buy the products in real-time, without the hassle to surf different webpages, filling pieces of information and investing unproductive time and effort.
Social commerce is helping in reducing the high bounce rate, cart abandonment, and uplifting the extremely poor eCommerce conversion rate.
And with over 1.5 billion daily active social media users and ⅓ of overall social media users willing to make a purchase directly from Social platform presents an opportunity for businesses to make the most out of it.
Most common forms of Social commerce are
Shoppable posts and stories
Social commerce platform ads
Social commerce tools and plugins
Product tags with social media posts
We have explored a few Social commerce examples for you to understand and see how brands are taking advantage of social commerce
1. ASOS Multi-Channel Social Commerce
British online fashion and the cosmetic retailer "ASOS" have been a revolution in the online shopping industry in the British market.
ASOS uses photos on their Facebook posts with creative designs, colors, and product tags to drive engagement from the audience as it has been proven the posts with visuals doubles the engagement.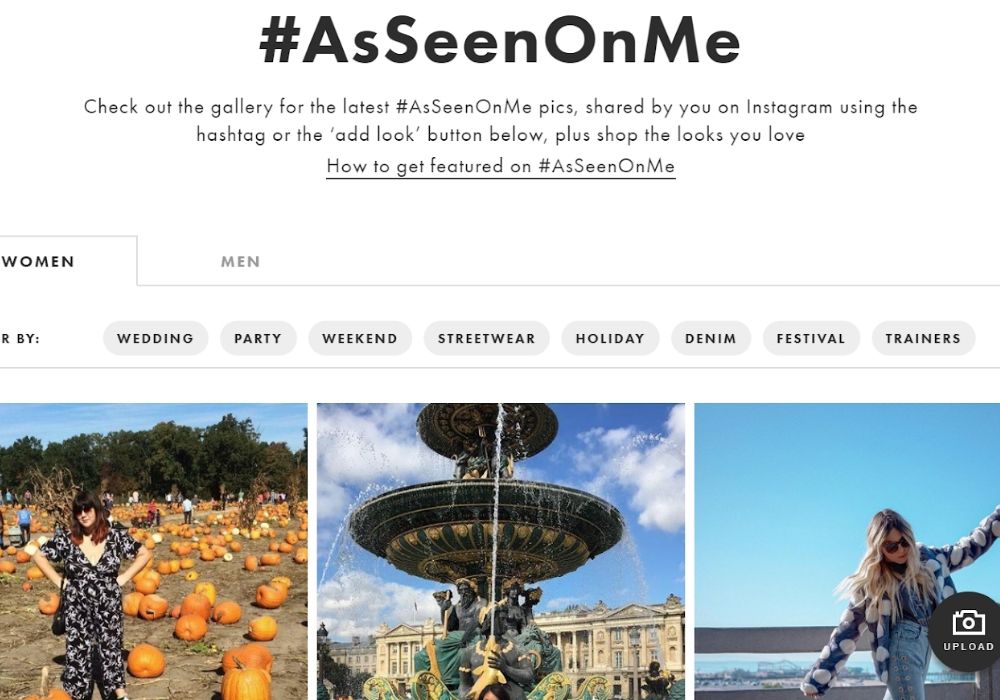 Besides this, they have a dedicated online platform where their existing customers share photos from their social media with hashtag #asseenonme in which they are wearing products bought from ASOS. ASOS then provides buying link to the products featured in those customer uploaded photos.
2. Kate Spade's Shoppable "Misadventures"
Kate spade, an American luxury fashion design house, brought a social commerce strategy that became a lesson for luxury fashion marketers. It collaborated with Anna Kendrick to bring shoppable videos that followed the "misadventures" of Anna. In those videos, she was wearing Kate Spade's clothing and accessories.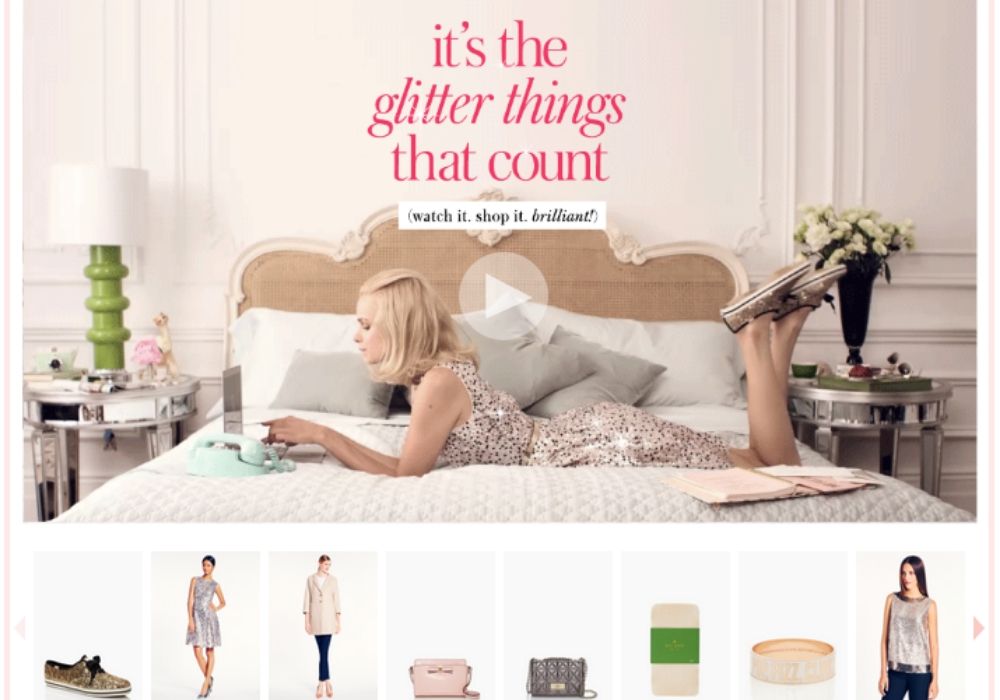 And at the end of the video shoppable links were provided for the viewers to buy the featured products in real-time. This helped Kate Spade in simplifying the buying journey, gain exposure through Anna Kendrick's stardom, amplified engagement through visual brand storytelling and higher conversion.
Another great example of this brand is Kate Spade's "Shop it lives experience" with going live on Facebook to showcase their new season collection and enabling the viewers to buy the products exclusively then and there before anyone else.
Also Read: 9 Ways to Build Customer Loyalty for your small business
3. Burberry's Facebook Videos
It has been proven constantly that visuals make any content more engaging and attractive, increasing consumer's engagement and interaction with the brand. Burberry made thorough use of video content to market their products.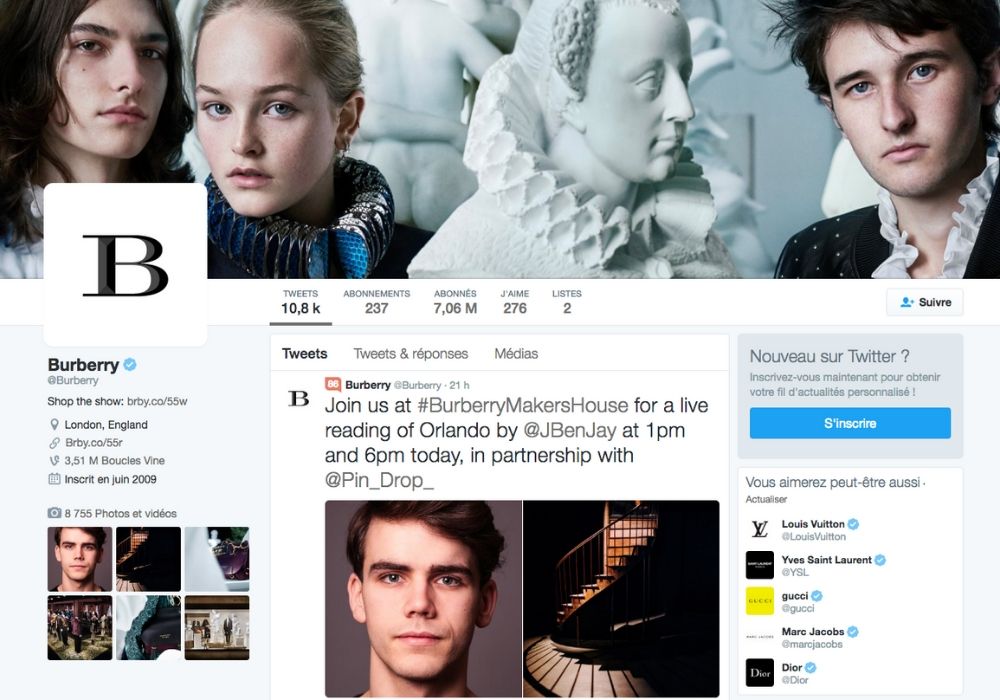 Burberry used compact videos and FaceBook live to promote and showcase their products to their followers. Videos get 2 times more engagement than the usual content.
Further, Burberry released a selection of their products on social media like Instagram on the 17th of every month for their customers to buy and it has been a massive success since its launch of the first product – A sweatshirt costing 450 British Pounds.
4. MVMT and Pinterest
MVMT is a Los Angeles based watch company that also sells sunglasses and accessories. They did both promotion and selling over Pinterest.
They posted pictures of their watches on Pinterest boards and integrated it with purchasing links. So, when the visitors clicked on the watch picture they were interested in, it led directly to the checkout page for buying that page.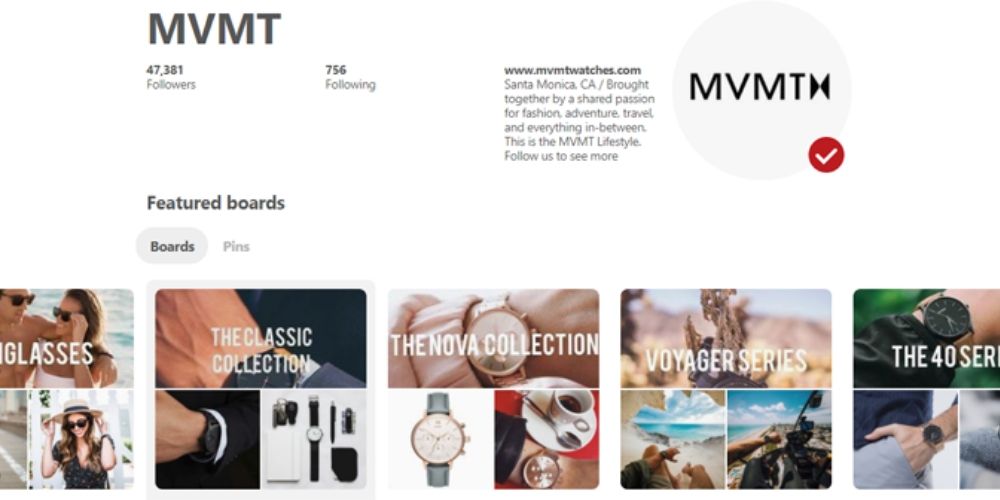 This real-time shopping experience led to a 12 times higher conversion with selling over 11000 watches. The key is a simple and easy consumer purchase experience, taking advantage of the users' interest instantly.
MVMT benefited from both visual and social commerce with attractive images and the power of social media to sell their products.
5. CLUSE's Instagram Store
Cluse is one of the fastest-growing accessories brands in the worldwide. They took Twitter to promote and sell their products.
Cluse posted user-generated content on their Instagram. In these posts, Existing users shared photos with products they have purchased from the brand.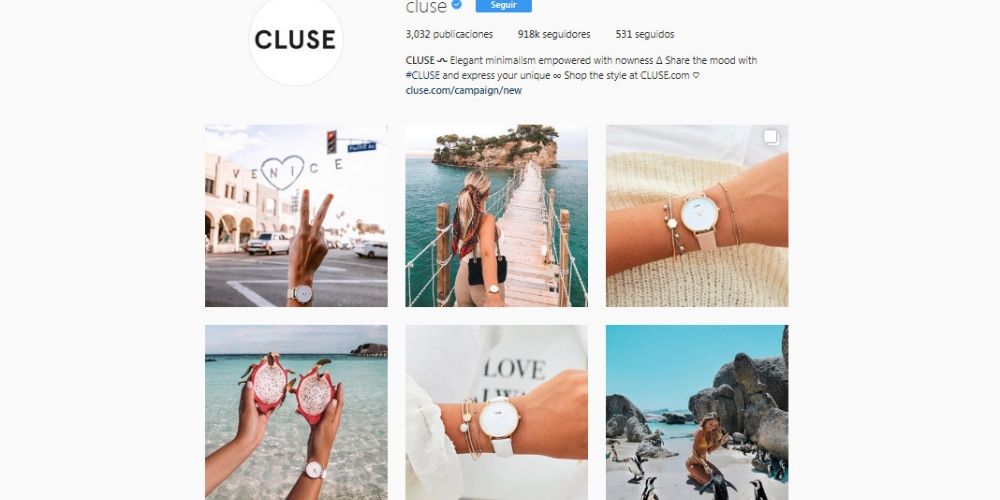 Most of the brands on social media post content relating to discounts and offers, new product releases or any information relating to the brand.
This is all Firm-generated content but facts say 90% of audience trust word of mouth to make a purchase i.e. User-generated content. Cluse promoted their products through user-generated content, attaching links to the posts leading back to the cart checkout process.
Also Read: Best Customer Feedback Softwares For Reducing Churn Rate
To Conclude
It can be understood that social commerce is not merely about selling your products on social media.
It goes beyond that, where you need to make it easy and simple for consumers to buy what they see and are interested in over social media, and shoppable tools do that quickly and easily for you.
"When you say it, it's marketing. When your customers say it, it's social proof"
And this connection between Social media, commerce, and brands allows the users to get a sense of social proof about the brand through the promotion of user-generated content, brand image amplification, authenticity, trust and humanizing the brand.
Comment if you have any social commerce examples to share and we might feature it on the website.